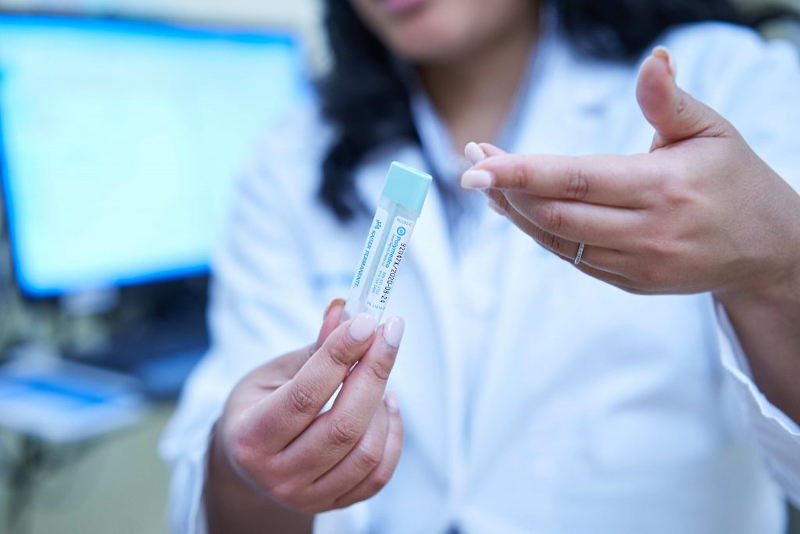 Permanente physicians lead expansion of at-home colorectal cancer screening
FIT stool test makes screening easy, equitable for members ages 45 to 49
Key takeaways:
Colorectal cancer is increasing in people under age 50.
National guidelines are evolving to include people ages 45 to 49 in colorectal cancer screening.
Permanente physicians are helping to scale regional screening programs to include the younger age group.
By Janet Byron
The Permanente Federation
While the recommended age to begin screening for colorectal cancer has been 50, in 2020 about 12% of colorectal cancer cases nationally were in people under age 50, according to the American Cancer Society.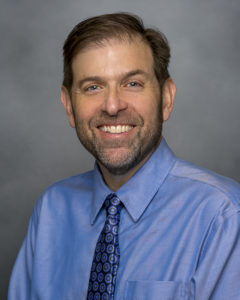 "We have been seeing an increase in colorectal cancer among younger people," says Theodore R. Levin, MD, gastroenterologist and clinical lead for colorectal cancer screening for The Permanent Medical Group in Northern California. "Colorectal cancer is still less common than in other age groups, but it's really valuable to do some noninvasive testing to select people for colonoscopy."
Scheduling a colorectal cancer screening with a colonoscopy or sigmoidoscopy used to be a rite of passage for people turning 50. These days, Kaiser Permanente members at average risk of colorectal cancer who choose to start screening with the fecal immunochemical screening, or FIT, may only need to have a colonoscopy if the simple, at-home test comes back positive for a higher level of blood in their stool.
In 2021 the U.S. Preventive Services Task Force made a "conditional" recommendation that average-risk adults 45 to 49 years old should be offered screening for colorectal cancer in addition to those 50 to 75 years old, and the Kaiser Permanente National Guideline Committee endorsed this recommendation in August 2021. The National Committee for Quality Assurance is expected to add screening of 45- to 49-year-olds to its Healthcare Effectiveness Data and Information Set (HEDIS) measures for colorectal cancer later this year.
As national screening guidelines evolve, Permanente physicians are leading the collaborative work to develop programs that offer convenient FIT screening, which is done at home and mailed to lab, and to  expand outreach to this younger population.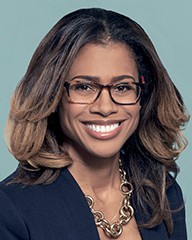 "Unlike other health care systems, which are disjointed, we are able to not only identify an entire cohort of Kaiser Permanente members that may be due for screening, but also to provide ongoing outreach to every individual patient," says gastroenterologist Dana Sloane, MD of Mid-Atlantic Permanente Medical Group. "This is especially important for those members who may not understand that they need to start screening before age 50."
Kaiser Permanente in Colorado convened a large, multidisciplinary workgroup to discuss adopting the guidelines and make outreach plans, says Kyla Krofta, MD, family medicine physician with Colorado Permanente Medical Group and medical director of prevention and screening for Kaiser Permanente in Colorado.
"Kaiser Permanente's unique, integrated system and our focus on providing quality, evidence-based care made this work so much easier," Dr. Krofta says. "When new guidelines were released I was able to immediately connect with leaders and stakeholders across the organization to get moving on this work."
Targeted outreach and research
Several regions are adapting their outreach materials and strategies to target the younger screening population. Kaiser Permanente in Northern California plans to start proactively mailing FIT kits to members 45 to 49 in April, Dr. Levin says.
At Kaiser Permanente Washington, centralized FIT kit mailings to members ages 45 to 49 will start in June, says Stanley Shyn, MD, PhD, Washington Permanente Medical Group psychiatrist and medical director of population health for Kaiser Permanente in Washington. "We are not resting on our laurels as an integrated system, but instead are taking active steps to build more functional and comprehensive patient registries so that we can improve timely outreach, end-to-end tracking, and safety, and enhance outcomes without unduly burdening our providers and teams."
In Southern California, a button for requesting that a FIT kit be mailed was added to the personalized kp.org pages of members ages 45 to 49 who are due for colorectal cancer screening, says Joanne E. Schottinger, MD, medical oncologist with Southern California Permanente Medical Group. "If the member or a staff person assisting that patient uses the button, the region mails a FIT kit to the patient's home for completion."
Four Kaiser Permanente regions (Northern California, Southern California, Washington, and Colorado) have received a grant from the Garfield Memorial Fund to study the acceptance, uptake, and yield of mailed FIT screening among members ages 45 to 49 compared with those ages 50 to 54.
"We don't know the response yet to this new expansion population, but that is something that we hope to learn and study much further with the Garfield grant," Dr. Schottinger says.
Addressing disparities in screening
The death in 2020 of actor Chadwick Boseman, star of the movie "Black Panther," from colorectal cancer was shocking for many people because of his age — just 43.
As a Black man in the United States, Boseman was at higher risk for colorectal cancer. Nationally Black Americans are 20% more likely to get colorectal cancer and 40% more likely to die from the disease than most other groups. Some national guidelines already recommend that Black Americans 45 and older at average risk be screened for colorectal cancer.
Evidence from Kaiser Permanente demonstrates that FIT screening at a population scale prevents cancers and saves lives, regardless of race or ethnicity; indeed, new Kaiser Permanente research published in New England Journal of Medicine found that a decade of screening for colorectal cancer with FIT essentially eliminated disparities between Black and white members in Northern California.
"Our study found that organized screening works to improve colorectal cancer outcomes for all of our members," says Dr. Levin, senior author and research scientist at the Kaiser Permanente Northern California Division of Research.