Kaiser Permanente combines health plan coverage with coordinated medical care — a structure that makes it simple for Permanente physicians and care teams to provide high-quality, affordable, and seamless health care to our patients and communities.
Together, we are Kaiser Permanente, an award-winning health care program that's uniquely connected to deliver Permanente Medicine to more than 12.5 million Kaiser Permanente members.
Permanente Medical Groups provide the care. Kaiser Foundation Health Plan provides the coverage. And Kaiser Foundation Hospitals provide the medical facilities.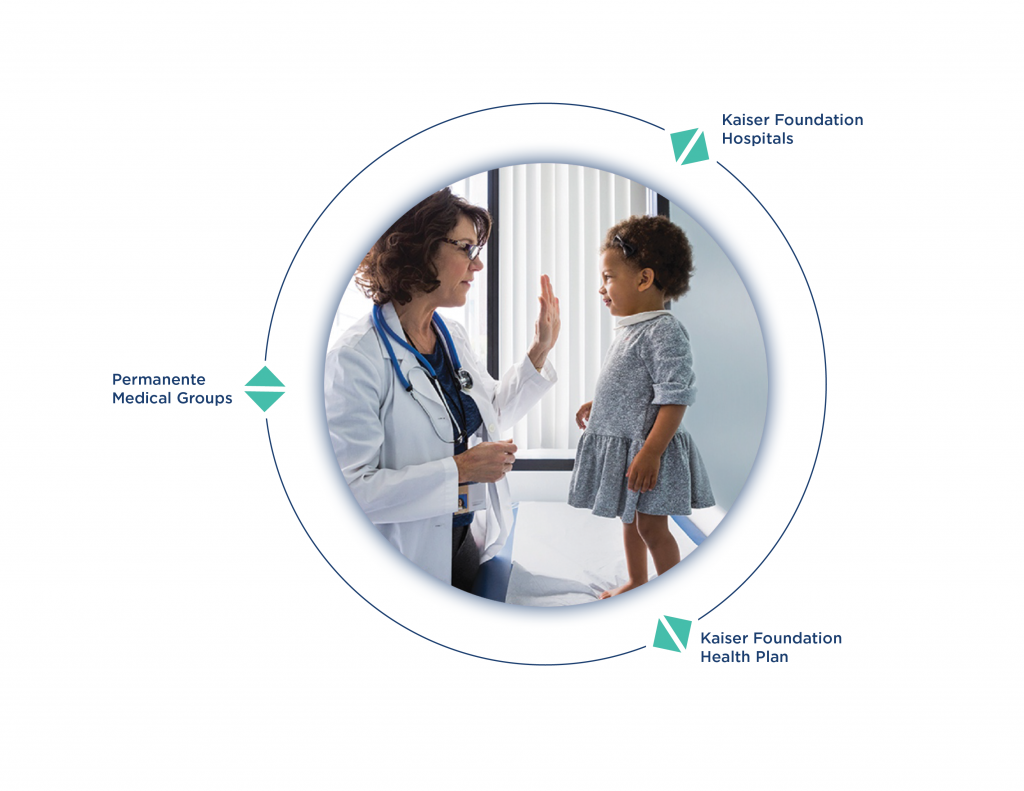 Over the decades, this integrated health care program has empowered Permanente physicians to prevent illness, treat chronic and acute illnesses, control health costs, and create a seamless and convenient care experience.
Care that sets the bar
The Kaiser Foundation Health Plans have No. 1 ratings in 34 care measures ranked by the National Committee for Quality Assurance – the most of any health plan in the country.
Star power
All Kaiser Permanente regions earned the highest 5 stars for excellent care from the Centers for Medical & Medicaid Services.
Hospitals that excel
All 38 of Kaiser Permanente's eligible hospitals received the "Get With the Guidelines" award* for hospitals demonstrating a high commitment to improving patient outcomes in stroke care.
* Presented by the American Heart Association/American Stroke Association