Permanente Medicine
Physician-led care that puts patients first.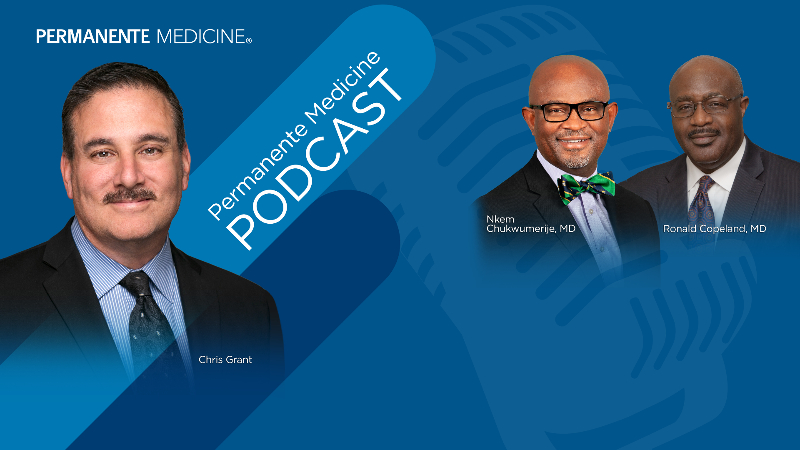 In the final episode of the 2023 Permanente Medicine Podcast season, Nkem Chukwumerije, MD, and Ron Copeland, MD, join host Chris Grant to discuss the evolution of equity, inclusion, and diversity in medicine.
Save your spot! Register to join Permanente physician Alex McDonald, MD, and Sandra Fryhofer, MD, of the American Medical Association for the latest on COVID-19 boosters and strategies to promote vaccine acceptance.
Specialists develop customized pathways for optimal cancer care across Kaiser Permanente.