Permanente Medicine
Physician-led care that puts patients first.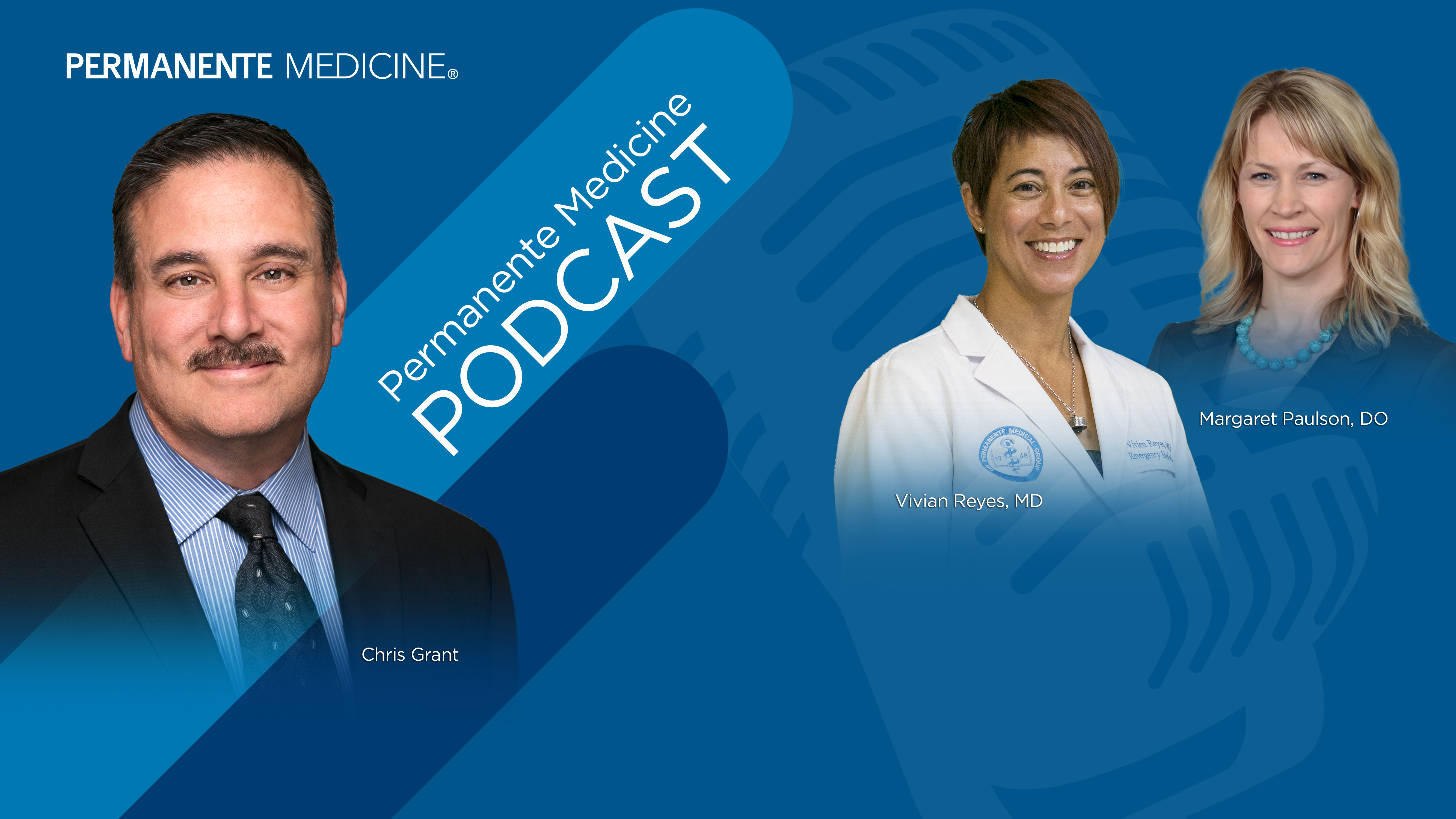 Vivian Reyes, MD, and Margaret Paulson, DO, call into the Permanente Medicine Podcast to discuss the future of care and the promise of advanced care-at-home programs with host Chris Grant.
AIM-HI program commits $3 million to fund health systems demonstrating real-world AI and machine learning capabilities to improve patient health.
Physician experts Pavan Somusetty, MD, and Garen Wintemute, MD, join host Chris Grant to share their valuable perspectives on the public health crisis of gun violence.