Physician-led medicine
Our physicians are empowered to make the best decisions for patients.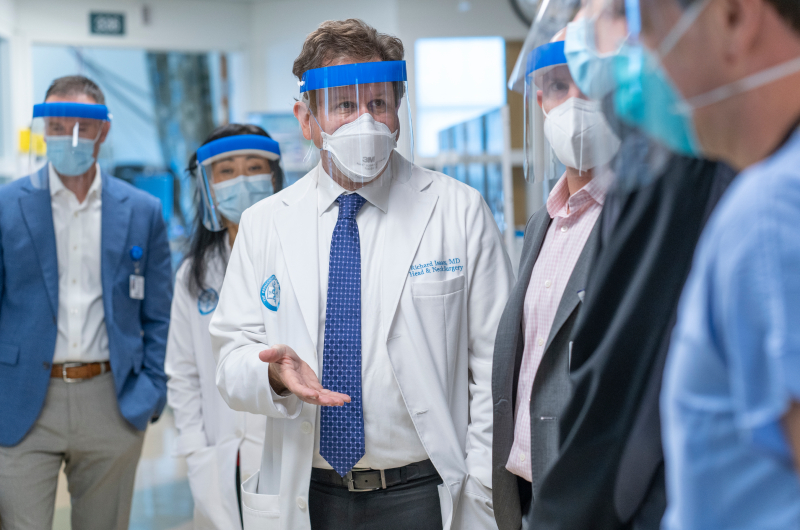 Permanente physician leaders and Kaiser Permanente employees reflect on the global COVID-19 pandemic and how it changed their work and lives.
Kaiser Permanente study finds history of being consistently active was strongly associated with a reduced risk of hospitalization, ICU admission, and death in people with COVID-19.
Students from the Kaiser Permanente Bernard J. Tyson School of Medicine apply new clinical skills to help protect community from COVID-19.

Celebrating women in medicine
The latest Permanente Medicine Podcast with host Chris Grant spotlights two prominent leaders, Susan Bailey, MD, and Margaret Ferguson, MD, MBA, in a candid conversation on advancing women in the health care industry. Listen here.