Permanente Medicine
Physician-led care that puts patients first.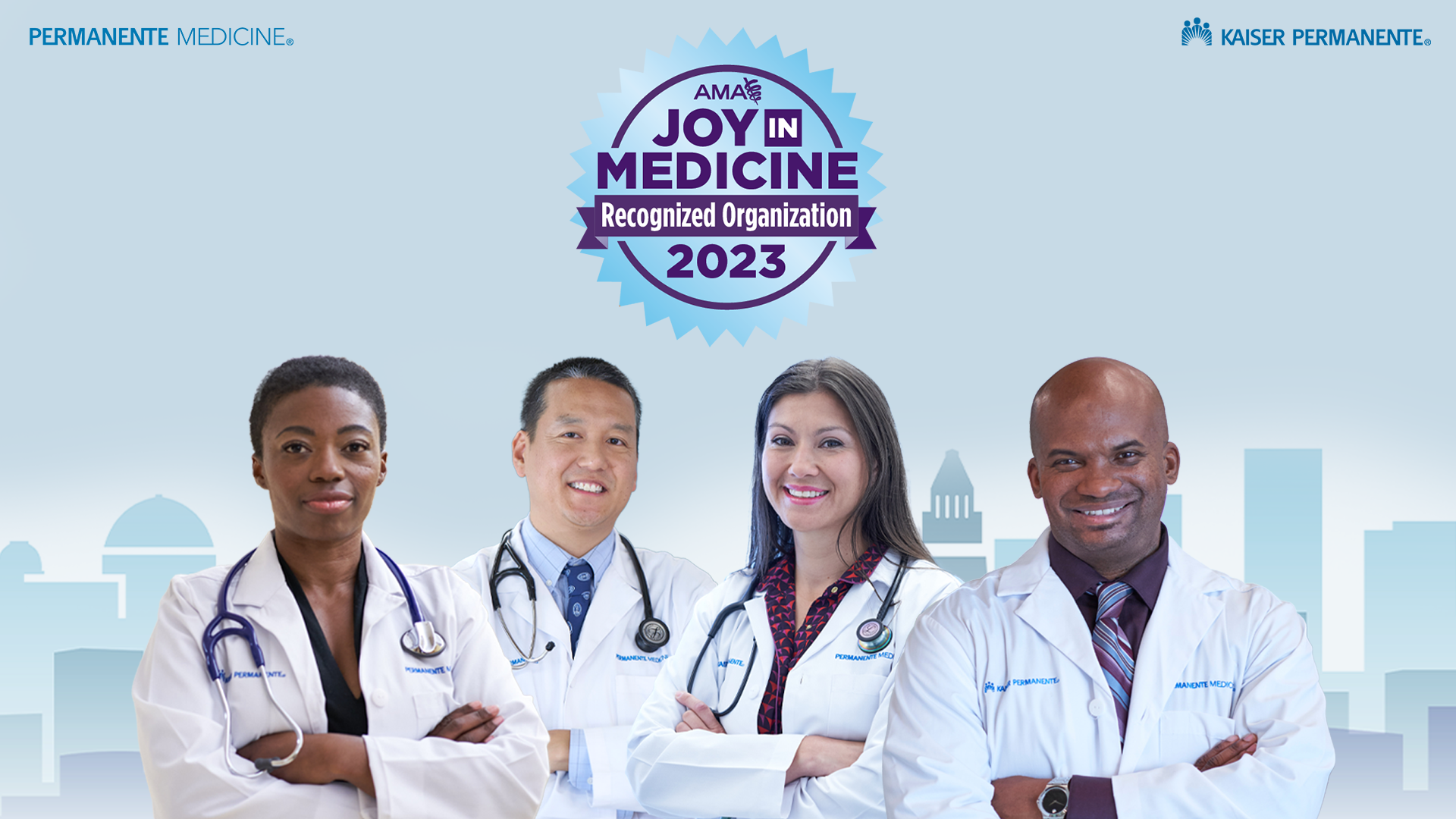 The AMA recognized 4 Permanente Medical Groups for continuing efforts to support physician wellness with 2023 Joy in Medicine™ recognitions.
Join Alex McDonald, MD, and Regina Ragasa, DO, DipABLM, for a conversation on the preventive power of lifestyle medicine and how it can transform health and well-being.
PermanenteDocs Chat podcast on flu, COVID, and RSV vaccine safety and effectiveness updates with Sandra Fryhofer, MD, of the American Medical Association.