We represent the family of Permanente Medical Groups that are stewards of the health and health resources of the more than 12.2 million Kaiser Permanente patients and members. Our 22,000-plus physicians deliver on the promise of Permanente Medicine every day and lead the movement to transform health and health care in America.
Sign up for our newsletter!
In this historical profile, we trace the Permanente legacy found in the service of a Permanente physician during WWII, exemplifying the highest levels of sacrifice and bravery.
Kiila Johnson, MD, an obstetrician/gynecologist with the Mid-Atlantic Permanente Medical Group, shares how the integrated care model of Permanente Medicine helps high-risk pregnancy patients.
For 11 consecutive years, the organization's two California plans received high scores from California's Office of the Patient Advocate.

The latest Permanente Medicine Podcast is a two-part conversation with Edward Ellison, MD, on leadership, what makes a good physician, and the future of medical education.
Permanente physicians are committed to addressing food insecurity for their patients and in the communities they serve, starting the sometimes difficult but important conversation that leads to total health.
Permanente physician and researcher Stephen Sidney, MD, MPH, has identified important disparities in heart health, leading to new approaches to preventing heart disease.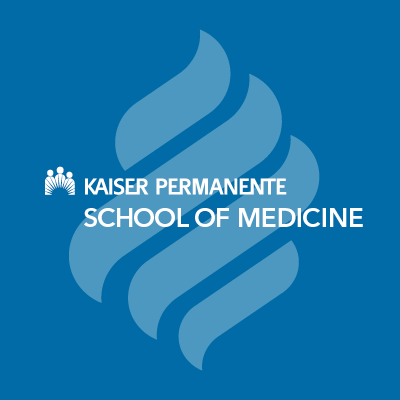 Celebrating future physicians' non-traditional paths to medicine
Permanente pediatrician Lisa Montes, MD, mentors future medical students from all walks of life.
Visit the Kaiser Permanente School of Medicine website.
Permanente physicians are regularly featured in the media on a variety of health issues.