Permanente Medicine
Physician-led care that puts patients first.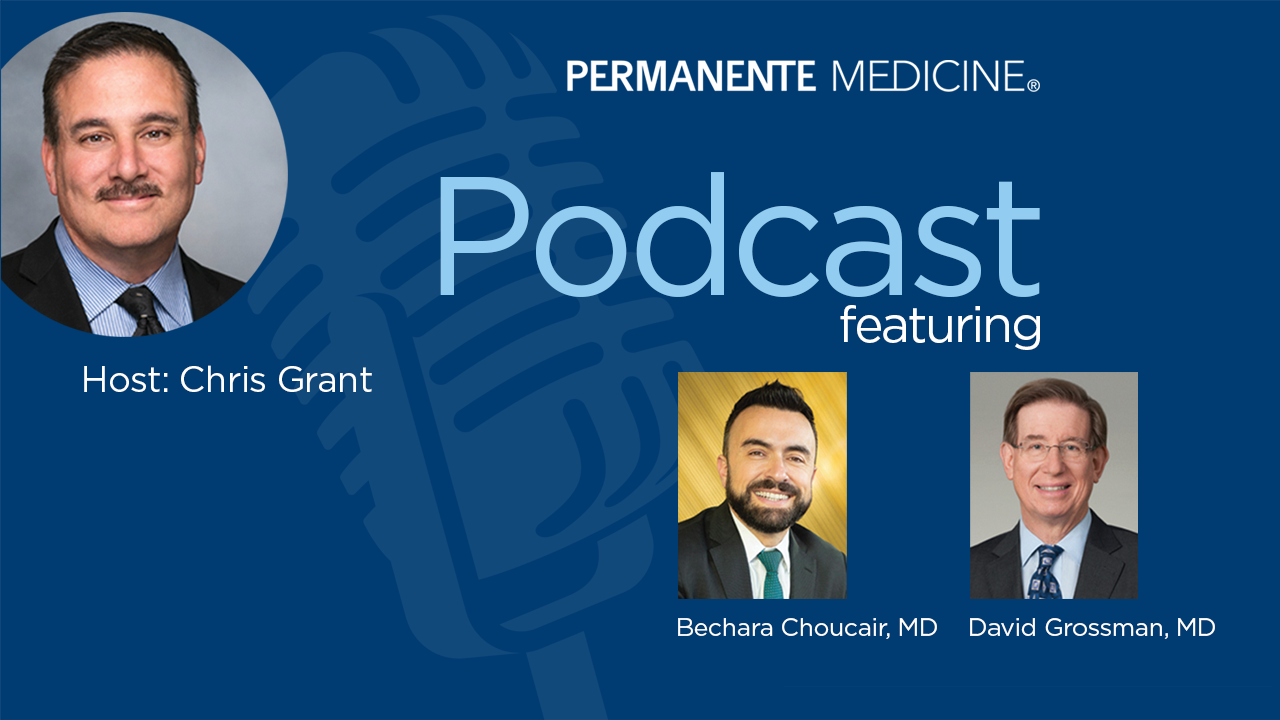 The 2022 season of The Permanente Medicine Podcast launches with host Chris Grant welcoming Kaiser Permanente leaders Bechara Choucair, MD, and David Grossman, MD, as they share perspectives on the importance of social and community health.
The co-CEO of The Permanente Federation is honored for the third straight year for advancing innovation in care delivery.
Two Permanente doctors went on volunteer medical missions to bring care and compassion to evacuees from the Ukraine-Russia conflict.