We represent the family of Permanente Medical Groups that are stewards of the health and health resources of the more than 12.2 million Kaiser Permanente patients and members. Our 22,000-plus physicians deliver on the promise of Permanente Medicine every day and lead the movement to transform health and health care in America.
Sign up for our newsletter!
Pediatrician Kate Land, MD, started the Thriving Families blog to help families answer their most pressing and commonly asked questions.
Kiila Johnson, MD, an obstetrician/gynecologist with the Mid-Atlantic Permanente Medical Group, shares how the integrated care model of Permanente Medicine helps high-risk pregnancy patients.
For the second consecutive year, the organization leads in thought leadership, innovation, and high-quality care, according to a Reaction Data survey.

Bob Climko, MD, writes about the importance of really listening to patients.
Kaiser Permanente pioneered a program that uses its electronic health record to flag potential patient safety issues, including delayed or missed diagnoses.
David Arterburn, MD, MPH, of the Kaiser Permanente Washington Health Research Institute, answers some questions about a major study on severe obesity among adolescents.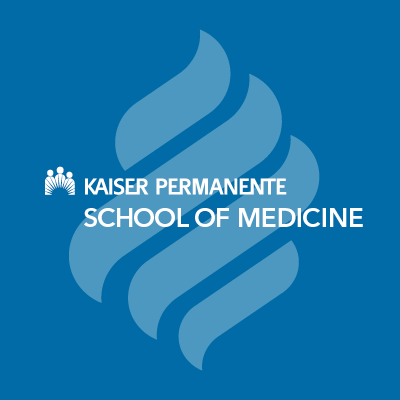 Equity, Inclusion and Diversity Leadership in Medical Education
Meet the new associate dean for Equity, Inclusion and Diversity Walter D. Conwell, MD, MBA.
Visit the Kaiser Permanente School of Medicine website.
Permanente physicians are regularly featured in the media on a variety of health issues.