Mid-Atlantic Permanente Medical Group, P.C.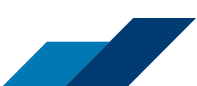 Learn more about us and our career opportunities ››
Mid-Atlantic Permanente Medical Group (MAPMG) is a team of over 1,600 world-class physicians spanning more than 50 medical and surgical specialties and sub-specialties. Our Permanente physicians are responsible for the full continuum of medical care for 825,000 Kaiser Permanente members in Maryland, Virginia, and Washington, D.C.
MAPMG is an innovator in high-acuity outpatient care. The launch of our "hubs" — large, free-standing medical centers not located on a hospital campus that include clinical decision/observation units open to patients 24/7, ambulatory surgery centers, high-end imaging, and co-located specialists — has dramatically reduced medically unnecessary emergency room and inpatient hospital use, and brought to life new outpatient surgical programs such as joint replacement.
MAPMG has emerged as a leader in telemedicine, achieving high rates of adoption across several clinical use cases. MAPMG also helps to advance the body of medical knowledge through its Mid-Atlantic Permanente Research Institute (MAPRI).
Highlights of our results at MAPMG include having hundreds of our physicians on "Top Doctor" lists, Patient Centered Medical Home recognition, and helping Kaiser Permanente of the Mid-Atlantic States earn No. 1 rates in the nation for cervical cancer screening, blood pressure control, and several other quality measures.
Fast facts
Headquarters: Rockville, Maryland