Permanente Medicine Podcast
Listen to our award-winning podcast, hosted by Chris Grant, which aims to bring the brightest minds together to discuss how to address current challenges and prepare for the future of medicine and care delivery. In 2022, the Permanente Medicine Podcast received a gold honor as Podcast Campaign of the Year by Modern Healthcare's Healthcare Marketing Impact Awards. Be sure to follow the podcast on Apple iTunes or Spotify to get the latest episodes. And let us know what you think by leaving a review.
Looking for the PermanenteDocs Chat podcast? Find it here.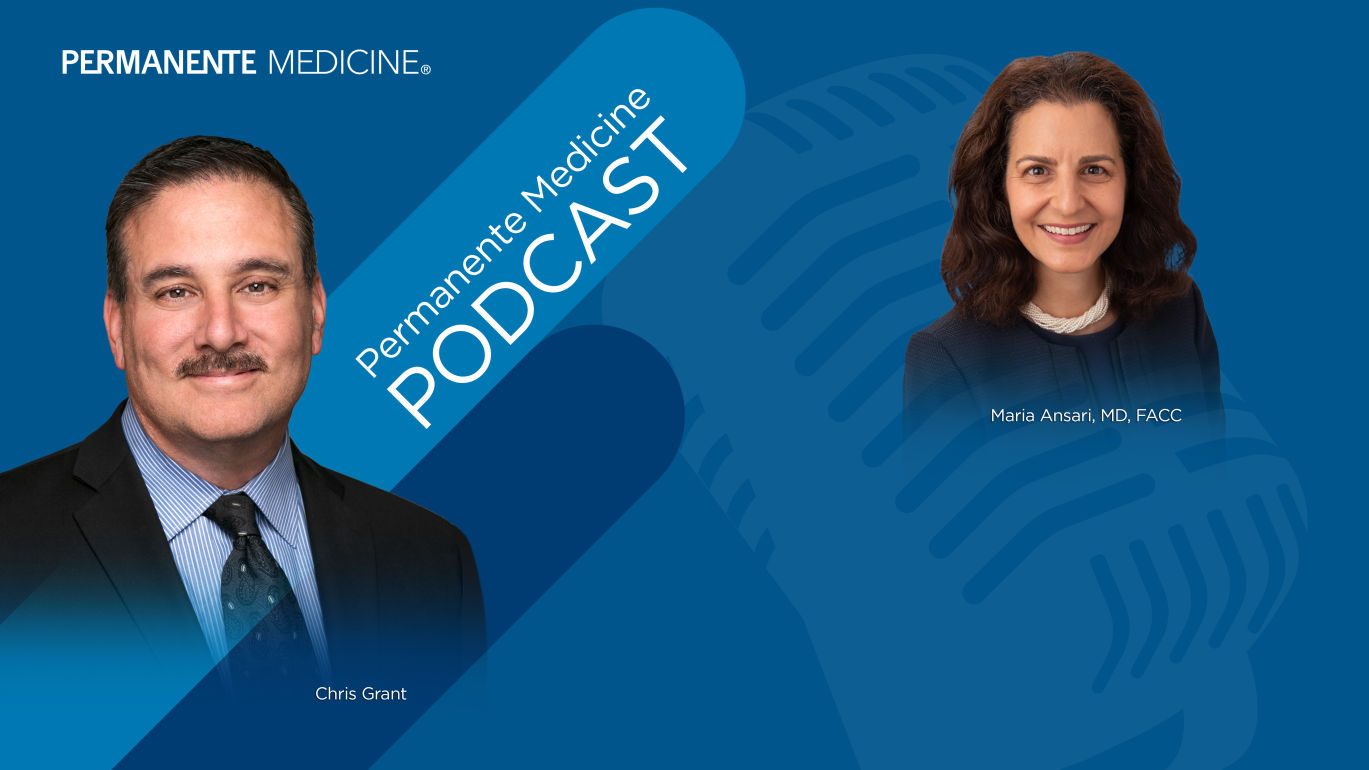 November 28, 2023
In a bonus episode of the Permanente Medicine Podcast, Maria Ansari, MD, FACC, joins host Chris Grant to share her insights on physician leadership, survey recent innovation in health care, and provide a glimpse into her interests beyond medicine.