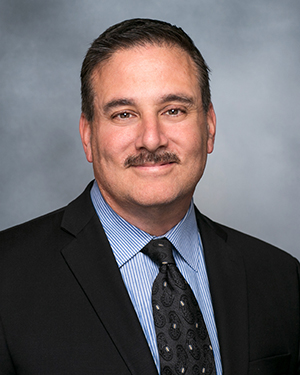 Chris Grant
Executive Vice President and Chief Operating Officer
The Permanente Federation LLC
Chris Grant is Executive Vice President and Chief Operating Officer for The Permanente Federation in Oakland, Calif. and serves as a member of Kaiser Permanente's senior executive management team. Grant supports the work of more than 23,000 physicians and 80,000 employed across the Permanente Medical Groups — providing care to over 12.4 million Kaiser Permanente members.
As COO, Grant supports the National Permanente Executive Committee (NPEC), which is the Federation's executive leadership team. He has oversight over the Federation's key objectives and functions — including clinical quality, products and sales, corporate development, finance, ventures, strategy, external affairs, communications, brand, and leadership — and is responsible for managing the day-to-day business relationships and internal systems of the organization.
Prior to his role as COO, Grant served as senior vice president for Corporate Development, Care Delivery Strategy, and Venture Investments, and executive managing director of Kaiser Permanente's venture capital group. He continues to manage the Federation's Venture Investments function.
Grant co-founded the investment program in 1998 and has overseen multiple funds and more than 70 investments in highly innovative medical technology companies. Kaiser Permanente's successful venture investment function is designed to support the company's health care mission while generating venture capital rates of return.
Prior to the formation of the venture fund in 1998, Grant was responsible for creating and managing a portfolio of new products and business lines for the organization. Before joining Kaiser Permanente in 1995, he held several positions on the Business Development and Financial Management Team of Rockwell International Corp. Additionally, he serves on the board of trustees of a large public school district, is an executive adviser to the California Healthcare Foundation and Health and Science Department of Dominican University, served on then-California Gov. Jerry Brown's Job Creation Advisory Committee, and sits on the boards of two charitable foundations. Grant is a frequent speaker on topics including health care strategy, leadership, and medical technology and innovation.
Grant has a bachelor's degree in business from the University of California, Santa Barbara, and has completed executive management programs at the Harvard Business School and Kenan-Flagler School of Business (University of North Carolina at Chapel Hill) as well as Venture Capital Institute graduate and undergraduate programs.