Northwest Permanente, P.C.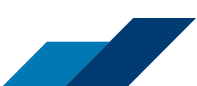 Learn more about us and our career opportunities ››
Northwest Permanente is the largest medical group in Oregon and Southwest Washington. We're made up of more than 1,300 physicians and clinicians, as well as sub-specialists in virtually every area of medical and surgical practice. Our integrated health care model, chronic disease management programs, electronic medical record, and state-of-the-art clinical support tools provide the foundation for our physicians to practice Permanente Medicine at the highest level.
Northwest Permanente physicians receive top honors and recognition for their work. We have had the most physicians named "Top Docs" by Portland Monthly magazine for 3 years running. We received the highest rating of 3 stars from the Society of Thoracic Surgeons for both cardiothoracic and thoracic surgery — the only program in Oregon to receive this top rating. And we're recognized as one of the top 3 healthiest employers in Oregon.
For the physicians, clinicians, and administrative team of Northwest Permanente, our calling goes well beyond the clinic. For nearly 80 years, we've worked to provide best-in-class care for our patients, but also to be best for the world. That's one of the reasons Northwest Permanente became the world's first physician-led medical group to be certified as a B Corp. Being a B Corp means that the organization focuses on the triple bottom line of balancing people, planet, and prosperity. This aligns with our commitment to our community, our workers, and the environment. In 2019, we were proud to earn B Corp's "Best for the World" designation for the third year running in 2 categories, "Best for Workers" and "Best Overall," plus a designation in a new category, "Best for Customers."
Fast facts
Headquarters: Portland
* Kaiser Permanente Northwest is the only region that offers dental care.