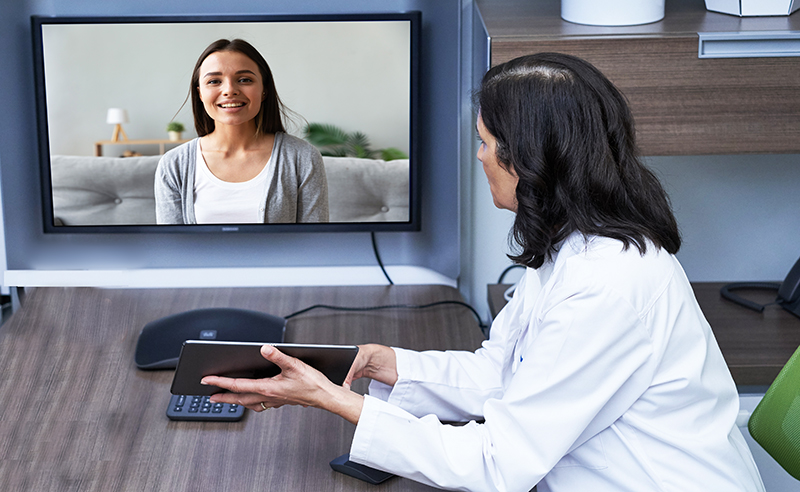 More Kaiser Permanente members get comfortable with virtual visits during COVID-19 pandemic
By Benjamin Seto
The Permanente Federation
In an effort to contain the spread of the novel coronavirus, health care organizations across the country had to quickly pivot to telehealth so they could provide care to patients remotely.
But at Kaiser Permanente and the Permanente Medical Groups — the physician groups that provide care to more than 12.4 million members — it wasn't so much of a pivot as a widening of existing services.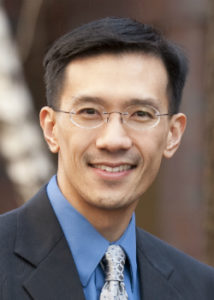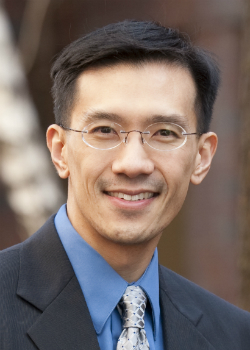 "While no one knows when a global pandemic will occur, we were as prepared as possible to continue to care for patients while responding to those stricken with COVID-19," says Edward Lee, MD, executive vice president and chief information officer of The Permanente Federation. Kaiser Permanente's advantage compared to other health systems is that virtual visits — such as phone and video appointments — have been available to patients for several years.
"Our physicians, staff, and patients were aware of these care options," Dr. Lee says. "But we're using telehealth now more than ever. We've had the infrastructure available to provide this service and significantly built on that since the COVID crisis hit."
Like other health systems, Kaiser Permanente saw the use of telehealth versus in-person visits flip compared to prepandemic days; the organization averaged 85% in-person office visits and 15% telehealth appointments prior to the COVID-19 outbreak versus an average of 20% office visits and 80% telehealth appointments today.
Slowing the spread of coronavirus
The increased use of telehealth was implemented to reduce the need for patients to come into medical facilities, where they could potentially be exposed to the coronavirus. It also allowed care teams at the facilities to focus on caring for coronavirus patients and preserving resources for a potential surge.
"Our patients are glad we offer telehealth options because they don't want to come to the medical centers. This allows them to stay home and stay safe," Dr. Lee says. "Before, telehealth was a choice and convenience, but now it's one of the ways patients remain healthy with social distancing."
The majority of telehealth visits are phone appointments, but Dr. Lee says video usage is increasing as more patients become comfortable with the platform. Telehealth also includes other online services that help patients shelter in place, including emailing their doctors with questions, utilizing the e-visit options on kp.org for common conditions such as a cold or sore throat, and refilling prescriptions online and receiving them by mail instead of visiting the pharmacy. Some regions such as Kaiser Permanente Colorado also offer chat options.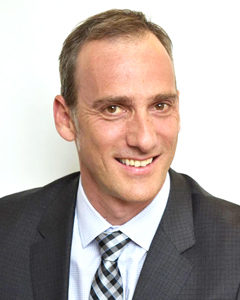 Colorado Permanente Medical Group's "Chat with a Doctor" feature saw a 92% spike in its weekly average users in just the first 2 weeks of March. Ari Melmed, MD, FACEP, regional medical director of Telehealth Services at CPMG, says the organization was able to meet the sudden demand for its chat service because of Kaiser Permanente's large, integrated system that allowed physicians and clinicians in other departments to be redeployed to support the chat service.
"We were able to mobilize resources from across the organization and bring them in to help answer our member's concerns," Dr. Melmed says. "Pediatrics, Ob-Gyn, Behavioral Health, and Dermatology all contributed, and even specialists like anesthesiologists and oncologists who suddenly had capacity helped answer COVID-related concerns."
Dr. Melmed says that chat volume leveled off after the initial spike as the region's video and phone appointments ramped up.
Telehealth can also include services such as remote patient monitoring, which allows patients to take blood pressure measurements and blood sugar readings at home so that their care teams can monitor ongoing health conditions. In the case of the Kaiser Permanente Mid-Atlantic States region, doctors also use telehealth to do rounds virtually for patients who have suspected or confirmed COVID-19.
Patients at higher risk for complications are given pulse oximeters so their doctor can monitor for signs of severe respiratory infection before other symptoms might indicate a need for additional care, including hospitalization. The program, which started last fall for recent hospital discharges, was quickly expanded to adults and is now also being used to round on pediatric patients impacted by COVID-19.
Refreshing doctors on telehealth methods
Some physicians have had to reacquaint themselves with telehealth technology or adjust to new ways of interacting with their patients.
A recent editorial by physician researchers at the Kaiser Permanente Division of Research in Northern California reviewed how oncologists can provide virtual care to cancer patients. The paper was published in the journal JCO Oncology Practice.
"Cancer patients are especially vulnerable to COVID-19 infection," says senior author Tatjana Kolevska, MD, a medical oncologist and hematologist at The Permanente Medical Group in Northern California.
"Studies from China and South Korea reveal that the risk of complications in these patients can be 5 to 8 times higher than the general population," says Dr. Kolevska, who also serves as associate director of Kaiser Permanente's Oncology Clinical Trials Program. "It was important for us to publish this paper as fast as possible to show the opportunities telehealth provides to the cancer community to keep people sheltered at home."
Doors are still open
Dr. Lee emphasizes that if a member needs care that can't be provided virtually, they can still come into a medical facility to seek help. "There are situations where the best care for the patient involves them coming in to be seen in-person," he says. "Whether it's a more detailed examination or if we need to do an injection or procedure, our doors are still open."
Patients and physicians, however, are learning how much they can accomplish with telehealth. Dr. Lee, who has long held leadership positions in health technology and serves as associate executive director of technology at The Permanente Medical Group, says he always believed telehealth was the future, and he is glad to see this method of care delivery getting its moment.
We're using telehealth now more than ever. We've had the infrastructure available to provide this service and significantly built on that since the COVID crisis hit.

— Edward Lee, MD, chief information officer
"Having both our physicians and patients go through the experience of providing and receiving care through telehealth has opened their eyes to the possibility of how the future will look," Dr. Lee says. "The potential and promise of telehealth make this a very exciting time to be in health care."
Dr. Melmed adds that telehealth is better positioned in an integrated care delivery model such as Permanente Medicine, which combines innovation with the coordination of various health care services.
"Knowing who the patient is, what tests they've had in the past, what medications they take, what's been found ineffective in the past, or what they're allergic to is crucial," he says. "Keeping all of this in one centralized record elevates telehealth to the standards we set for ourselves at Kaiser Permanente."
The Kaiser Permanente Division of Research in Northern California contributed to this report.