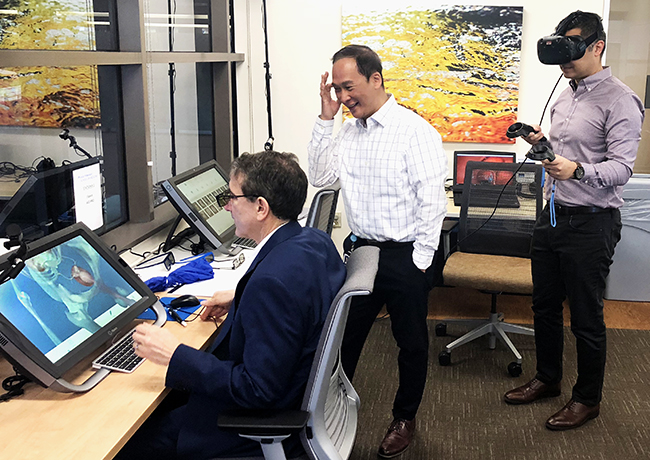 Inside Perspective: Matthew Silver, MD, FACEP, on VR Anatomy
Non-Traditional Approaches to Teaching and Learning Anatomy
This is a series of first-person pieces from the Permanente physicians, clinicians, and educators on the ground floor of creating the new Kaiser Permanente School of Medicine.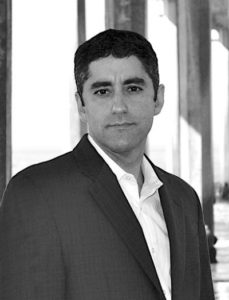 I am an emergency physician with the Southern California Permanente Medical Group (SCPMG) in San Diego. In 2014, I along with a number of passionate educators in my department started the first Kaiser Permanente-based Emergency Medicine Residency Program in the country.
As program director, I have had the great honor of seeing something that started as an idea flourish into an incredible source of pride and professional growth for our partners. With a focus on clinical medicine, evidence-based practice, and patient-centered care, our residents and the program are exceeding all expectations.
I am now working alongside several Permanente physicians across the country to help build the curriculum for the next generation of medical school graduates. In a few short years, we will have the opportunity to leverage Kaiser Permanente's strengths to train the next generation of leaders across all medical specialties.
I passionately believe that creating an environment of teaching and learning is the way to engage our partners, change our culture, and elevate our organization to new heights.
Educational Technologies in Medical School
In spring 2016, I joined the Kaiser Permanente School of Medicine team as part of the Curriculum Committee. I am overseeing the development, implementation, and integration of educational technologies. From electronic learning management platforms, to multimedia and interactive content, to virtual and augmented reality (VR & AR), we are leveraging the most advanced technologies available to enhance our students' education.
Born in the early 1970s, I spent most of my grade school education in an analog environment. Lessons were delivered in class on a chalkboard, homework assignments were read in textbooks and answers penned on paper, essays drafted in a spiral notebook and completed on a typewriter, and multiple-choice exams taken with a #2 pencil on bubble sheets.
In a short period of my life so far, the explosion of personal and mobile computing and the internet have changed the way we learn, work, think, and communicate. It is hard to remember what it was like to get lost in the stacks of journals in a medical library or research the latest approach to a procedure or medical intervention in a textbook. All of this information now lives beneath a 5-inch screen in the front pocket of my scrubs on a device so powerful it would have filled entire rooms when I first walked into a classroom.
It is equally distant to consider what it was like to learn about the form and function of the living human body – an organism in constant motion from the moment of conception to the moment of its death – from a narrow group of static tools, whether they be the chalkboard or the textbook.
Of all the subjects in medical education, it is perhaps gross anatomy that has been the most resistant to change and has the most to gain from the use of technology. The current practice of gross anatomy dissection, the main instructional method by which anatomy is taught, dates back to the 1700s and has remained largely unchanged. It has been argued that the traditional approach is inefficient, fails to adequately integrate form and function, and lacks the emphasis on applied anatomy to fully justify the return on investment in time traditionally spent teaching and learning anatomy.
The emergence of several technologies and their convergence into health care and health profession's education now make it possible to teach and learn gross anatomy using a far more diversified, integrative, and efficient approach. These technologies will help deliver a realistic and dynamic experience, standardize what students are taught, and allow for repetition and deliberate practice to reinforce what they've learned. The use of these technologies also will allow for economies of scale and more prudent use of limited and costly resources. Lastly, students and faculty also will be able to learn and teach in a safe environment free from the adverse health impacts[1] [2] described with the use of formalin preserved cadavers.
Virtual Anatomy Lessons
When the Kaiser Permanente School of Medicine matriculates its first class, our students will put on a VR headset and explore anatomical structures down to the finest detail in virtual space. When they are done virtually dissecting, they will hit rewind and do it again so as to reinforce knowledge and skills.
In addition to exploring static structures, they will be able to see the movement of joints, flow across valves, and the electrical pathways across nerves and muscles in immersive 3D. They will see pathology develop before their eyes and better understand how disease states evolve and how to manage them. With handheld point-of-care ultrasound, our students will better understand how surface anatomy relates to underlying structures. They will be able to augment their physical exam by not only palpating or auscultating, but by directly visualizing what lies beneath.
Through the use of digital-imaging technologies, students will learn anatomy using the same tools they will use throughout their medical careers. Two-dimensional CT images will be transformed into 3D models allowing students to tilt, pan, zoom and rotate so as to better understand structures and relationships. Recognizing that everything cannot be taught in the digital realm, students will hold plastinated specimens akin to perfectly dissected cadavers in their hands so that they may better develop kinesthetic, visuo-spatial, and psychomotor skills. Given that our curriculum incorporates a longitudinal clerkship from day one, our students will be able to learn anatomy in the context of the very patients they are seeing in the clinical setting throughout all phases of their medical education.
The emergence of several technologies and their convergence into health care and health profession's education now make it possible to teach and learn gross anatomy using a far more diversified, integrative, and efficient approach.
While we introduce this tech-enabled, diversified approach to learning the structure of the human body, we will have to consider what might be lost in the absence of a traditional gross anatomy lab. For one, we will have to redefine that rite of passage that traditionally occurs in the gross anatomy lab, where students for the first time in their careers feel like doctors. Perhaps that rite of passage will now be the moment when they don their white coats, remove the stethoscope from around their necks, press it against their patients' chests and for the first time hear the rush of air in-and-out of their lungs.
So too we will have to introduce that first profound encounter with death and the ritual many of us experienced where we learned the life story of the individual who gave their body to science in order for us to learn to heal. Here, their rite of passage will be where it should be – at the bedside.
They will get to hear their patients' stories first hand, learn to alleviate their pain and console their loved ones in times of need. And to those who question how students will learn surgical skills in the absence of a Gross Anatomy Lab, I quote Marc Klau, MD, the Kaiser Permanente School of Medicine's vice dean of Education and Clinical Integration and practicing head and neck surgeon with SCPMG for the past 30 years. When questioned how he would have learned surgical skills without exposure to a Gross Anatomy Lab, he remarked: "I didn't learn surgical skills in the Gross Anatomy Lab. I learned them in the operating room, working alongside experienced surgeons. Here too is where our students will learn these skills." All are valid considerations and each of these are the moments in our students' careers that technology can never replace.
As we look to the future, this diversified approach spanning high-tech to high-touch will translate to more efficient, more immersive, and more engaging learning. It will free up time in the curriculum to expose our students to elements of medicine not traditionally taught in medical school, such as those highlighted by Dan Weberg, PhD, RN; Craig Robbins, MD, MPH; and Jennifer Loh, MD; all members of our Curriculum Committee. More importantly, it will help them better acquire the requisite knowledge and skills to become life-long-learners, pass the boards, succeed on the wards, and care for their patients throughout their medical careers.
Matthew A. Silver, MD, is an emergency medicine physician with the Southern California Permanente Medical Group and program director of the Emergency Medicine Residency Program. Follow him on Twitter at @MattSilverMD.
[1] Raja DS, Sultana B. Potential health hazards for students exposed to formaldehyde in the gross anatomy laboratory. J Environ Health [Internet]. [cited 2018 May 25];74(6):36–40. Available from: http://www.ncbi.nlm.nih.gov/pubmed/22329207
[2] Bradford BM, Piccardo P, Ironside JW, Mabbott NA. Human prion diseases and the risk of their transmission during anatomical dissection. Clin Anat [Internet]. 2014 Sep [cited 2018 May 25];27(6):821–32. Available from: http://www.ncbi.nlm.nih.gov/pubmed/24740900