Inside Perspective: Dan Weberg, PhD, RN
Developing Tools to Train Innovation Leaders of Tomorrow
This is a series of first-person pieces from the Permanente physicians and other clinicians on the ground floor of creating the new Kaiser Permanente School of Medicine.
By Dan Weberg, PhD, RN
Who am I?
If you're on Twitter, I am @DrNurseDan, and if you know me, then you know I am a positive deviant. Recently I transitioned as the national director for Nursing Innovation in the Kaiser Permanente Information Technology Department to the Kaiser Permanente Northern California regional director for Nursing Research and Practice Innovation. I am also a core team member for technology and inter-professional curriculum for the new Kaiser Permanente School of Medicine, and an adviser to the national KP Ventures team.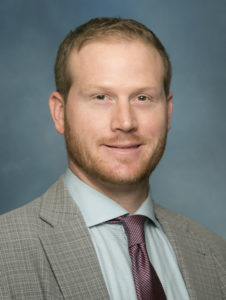 I started my registered nurse career as a new graduate at UCLA Medical Center in its Emergency and Trauma Department (ED). After an amazing learning experience, I was asked to go to Arizona to help design and build the Arizona State University College of Nursing Human-Patient Simulation lab. While there I was selected into the first cohort of the Masters in Healthcare Innovation (MHI) degree program and soon found a passion for leading change in health care.
I continued to work part time in the ED and teach in the simulation lab, while finishing my MHI program. Being a glutton for punishment, I applied for the doctorate program with a focus on health care innovation leadership at Arizona State University. I was accepted as the first student in the Nursing and Healthcare Innovation PhD program and began my journey as a leadership scholar. I was the first graduate with a Healthcare Innovation PhD in the world, and my dissertation focused on how team behaviors impact the leadership of technology innovation adoption in health care.
Because one thing is never enough, I am also on the faculty at The Ohio State University College of Nursing and Arizona State University College of Nursing and Health Innovation in the subject of innovation and leadership. I created the curriculum for the newly launched MHI program at The Ohio State University. In addition, I am on the editorial board for Nursing Administration Quarterly, a mentor, and in the Executive Fellowship in Innovation Leadership program. I also just authored a first of its kind book titled "Leadership for Evidence Based Innovation for Health Professions," which describes the leadership and collaboration skills needed to create the future of health care delivery.
What am I doing for the School of Medicine?
The work with the Kaiser Permanente School of Medicine is really a great nexus of my experiences throughout my career. I have the privilege of representing the nursing and inter-professional lens on the curriculum committee, the technology committee, and for the design of clinical cases for the school.
I love influencing the curriculum and trying to connect all these dots so students learn and think differently.
All our clinicians will need to be competent in leadership behaviors, innovation, team-based care, technology, and evidence-informed practice in order for health care to thrive in the future. We have designed a thread throughout the curriculum that lays the foundation of innovation-leadership skills so students can graduate as change agents and clinical experts. Along with Christi Zuber, RN, innovation consultant for National Delivery Systems Strategy and Design at Kaiser Permanente, we are building design-thinking skills and innovation tools into the students' first experiences so they can become problem-solvers on day one, with a lens for human-centered design approaches. In order to improve team-based care, students will spend significant time with multiple professions in the health system so they understand roles, scopes of practice, and contributions that lead to the excellent outcomes Kaiser Permanente delivers.
Finally, education of the future will leverage technology to enable amazing learning experiences. The team is working with 3D imaging, simulation, virtual reality, and learning management systems that will allow students to experience content rather than absorb it through lecture alone. I love influencing the curriculum and trying to connect all these dots so students learn and think differently.
How's it going?
Awesome. The School of Medicine team is one of the most high-performing teams I have ever worked with. The leadership is transparent, thoughtful, and truly team based. It is a great representation of what can happen when a group believes in the mission, invites conflict as part of the process, and leverages the various talents of a diverse group to create innovations.
The curriculum design is getting clearer and we are starting to dive into the daily content that will be delivered to students. The curriculum, as clinical content, is woven together with what we call "threads." These threads include Diversity and Inclusion, Leadership and Innovation, Inter-professional Practice, Lifestyle Medicine, and Health Systems Science. These threads provide relevance, connection, and context to clinical content so the students learn about diagnoses and treatment and the connection of the patient to their communities, health system and families. It's our way of translating the integrated health system Kaiser Permanente has designed and perfected into the undergraduate medical education of the future.
Each month I look forward to meeting with the team in person and seeing what we have to create next. It's important and rewarding work, and I am glad to infuse nursing, inter-professionalism, and innovation into the mix.