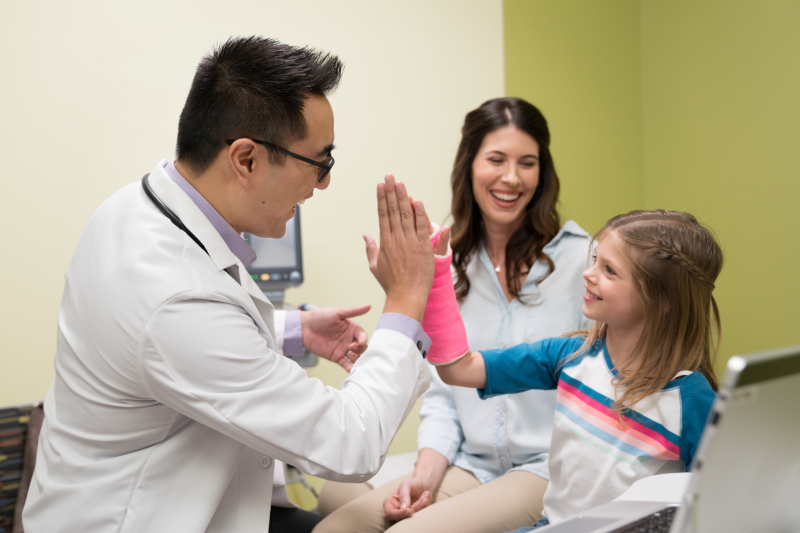 Permanente Medical Groups in California earn top marks for quality and patient experience
The Permanente Medical Group in Northern California and the Southern California Permanente Medical Group were recently recognized with an Excellence in Healthcare Award from the Integrated Healthcare Association, which honors physician groups that excel in clinical quality and patient experience in a cost-effective way. Together, the 2 Permanente Medical Groups provide care to more than 9 million Kaiser Permanente members.
Only 30 of nearly 200 participating physician organizations statewide attained IHA's Excellence in Healthcare Award performance standards this year. Physician groups are measured on clinical quality, patient experience, and managing costs; awards are given to those that perform in the top 50% of these categories.
"We are proud to be recognized for the high-quality of care we provide our Kaiser Permanente members," said Edward Ellison, MD, executive medical director and chairman of the board, Southern California Permanente Medical Group; and co-CEO of The Permanente Federation. "This Excellence in Healthcare Award acknowledges our integrated care model that provides expert and efficient care to patients and reflects the hard work of our dedicated physicians, clinicians, nurses, and care team members."
"As a physician-led organization, we believe our approach to care demonstrates the responsibilities we have to care experience excellence while maintaining costs so that health care is affordable to everyone," said Richard S. Isaacs, MD, FACS, CEO and executive director of The Permanente Medical Group; and co-CEO, The Permanente Federation. "We believe our integrated model provides the best opportunity to achieve medical excellence in health and health care in America."
Both TPMG and SCPMG have been recognized with this Excellence in Healthcare Award in the past. As a member-driven nonprofit, IHA convenes diverse stakeholders to promote the continuing evolution of integrated health care.