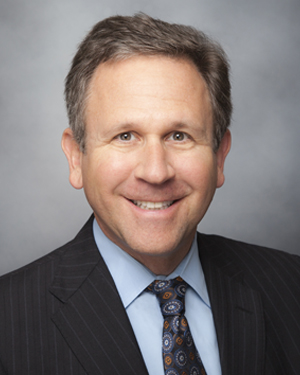 Richard S. Isaacs, MD, FACS
CEO and Executive Director
The Permanente Medical Group
President and CEO
Mid-Atlantic Permanente Medical Group

Co-Chief Executive Officer
The Permanente Federation, LLC
Richard S. Isaacs, MD, FACS, is CEO and executive director of The Permanente Medical Group (TPMG) and president and CEO of the Mid-Atlantic Permanente Medical Group (MAPMG), two of the largest and most distinguished medical groups in the nation. Together, TPMG and MAPMG have more than 10,300 Permanente physicians and over 40,000 nurses and staff delivering high-quality health care to nearly 5 million Kaiser Permanente members in Northern California, Maryland, Virginia and the District of Columbia.
Dr. Isaacs also serves as co-CEO of The Permanente Federation, LLC, a consortium of all the Permanente Medical Groups in the nation, supporting the work of more than 22,000 Permanente physicians and 80,000 employees. In this role, Dr. Isaacs and co-CEO Ed Ellison, MD, provide strategic leadership and direction to all the Permanente Medical Groups, and to the national Kaiser Permanente Program. Kaiser Permanente is comprised of the Permanente Medical Groups, Kaiser Foundation Health Plan, Inc., and Kaiser Foundation Hospitals.
As we continue to put our members at the center of our care, I know that we are best positioned to embrace patients and their needs with coordinated and integrated care through our vast network of primary and specialty care physicians.
Previously, Dr. Isaacs served as physician-in-chief for the Kaiser Permanente South Sacramento Medical Center, where he was responsible for all clinical operations throughout the inpatient and outpatient arenas. While physician-in-chief, Dr. Isaacs played a critical leadership role in helping his medical staff pioneer several innovative initiatives that were ultimately adopted by Kaiser Permanente nationwide.
In 2005, KP South Sacramento was the seminal site for the successful implementation of Kaiser Permanente's electronic health record, KP HealthConnect, a technological accomplishment that inspired other pioneering applications using smartphone connectivity to further enhance the quality of care and patient experiences.
KP South Sacramento also was the first Level II trauma center in Kaiser Permanente, earning that designation in 2008. More recently, KP South Sacramento's collaborative Greater Sacramento Sports Medicine program has expanded to provide expert care to regional and professional athletes.
Born and raised in Detroit, Michigan, Dr. Isaacs received his bachelor's degree from the University of Michigan and his medical degree from Wayne State University School of Medicine in Detroit. He completed his otolaryngology-head and neck surgery training in New York at the Manhattan Eye, Ear and Throat Hospital/New York Hospital-Cornell Medical College/Memorial Sloan Kettering Cancer Center.
Subsequently, he received his head and neck oncologic and skull base surgical training from the University of California, Davis. He joined The Permanente Medical Group following the completion of his surgical training in 1995. He is board certified in otolaryngology with advanced certification in head and neck oncologic surgery, is a Fellow of the American Academy of Otolaryngology-Head and Neck Surgery, and is a Fellow of the American College of Surgeons.
Dr. Isaacs, who has published several articles in national publications, is actively involved in medical education and has served as a clinical professor of Otolaryngology at the UC-Davis School of Medicine, Drexel University School of Medicine and California Northstate University School of Medicine. In 2018, he was named as one of Modern Healthcare's Top 50 Most Influential Physician Executives and Leaders.