The Permanente Journal relaunches with new website
The Permanente Journal has unveiled a new website as part of the relaunch of the 26-year-old medical journal, which now focuses on health care delivery science, value-based and high-value care, and applied clinical research.
The new site, now hosted on Atypon's Literatum platform, offers a visual refresh and several practical enhancements. Readers can:
Customize electronic table of contents alerts, including daily, weekly, monthly, or issue-based updates.
Locate content relevant to their research and practice more easily. Enhanced search capabilities make it easier to find scholarly articles from the journal's more than 2 dozen previous volumes.
Identify papers that fall under specific category umbrellas, such as value-based care and integrated care delivery systems, thanks to a new article tagging feature.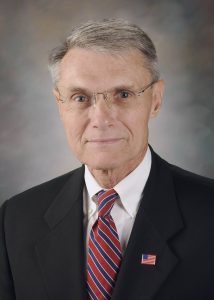 In addition, authors will notice an improvement in the speed with which their content is published. "With our new website and improved workflows across all aspects of the editorial and publication processes, we can deliver a higher standard of service to our authors, and produce relevant and timely content more quickly for our readers to enhance patient care and stimulate further translational and applied clinical research," said G. Richard Holt, MD, editor-in-chief.
The Permanente Journal is a quarterly open access medical journal published by The Permanente Federation. It is indexed in PubMed, PubMed Central, and EBSCO.
Visit the journal's new website to learn more about its newly redefined aims and scope.
About The Permanente Federation
The Permanente Federation LLC is the national leadership and consulting organization for the 8 Permanente Medical Groups, which, together with the Kaiser Foundation Health Plans and Kaiser Foundation Hospitals, comprise Kaiser Permanente. The Federation works on behalf of the Permanente Medical Groups to optimize care delivery and spread Permanente Medicine — medicine that is person- and family-centered, compassionate, evidence-based, technology enabled, culturally responsive, team-delivered, and physician-led. The Federation, based in Oakland, California, fosters an open learning environment and accelerates research, innovation, and performance improvements across the Permanente Medical Groups to expand the reach of Kaiser Permanente's integrated care delivery model and to lead the nation in transforming health care delivery.