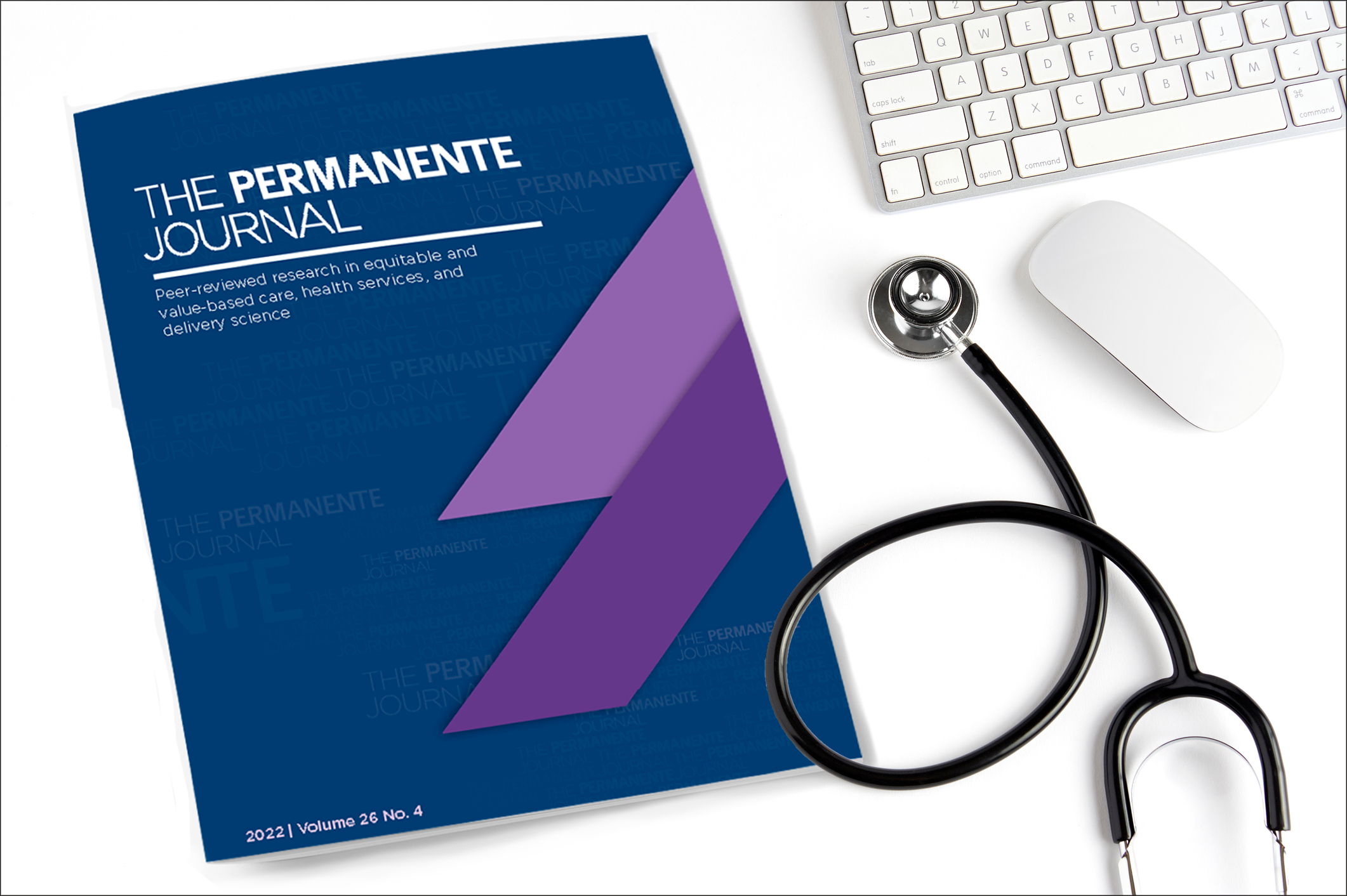 Self-described 'knowledge-seeker' leads relaunch of The Permanente Journal
G. Richard Holt, MD, will oversee shift to research publication dedicated to innovative care delivery models
By Benjamin Seto
The Permanente Federation
One of the first articles G. Richard Holt, MD, ever published was in the Missouri Conservationist — a journal focused on wildlife and habitat management — about caring for injuries in the outdoors.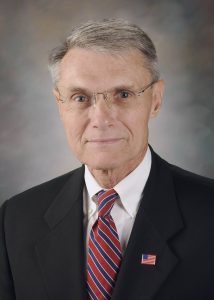 The 1975 article discussed a range of first aid treatment from snake bites to heart attacks to gunshot wounds.
"It was really intriguing because of the feedback I got from the public," Dr. Holt recalls. "It was as if they were just waiting for someone to tell them how they could care for themselves under those emergency situations."
Dr. Holt, who took the helm as editor-in-chief of The Permanente Journal on February 1, realized then the critical role that journals play in educating people and advancing medicine, and also how research journals help physicians and others in medicine to learn about changes and to hone their craft. Over the years, Dr. Holt went on to publish a wide variety of articles and research papers, and then moved into the role of reviewing and editing publications.
"I have always been a knowledge seeker in the sense that I love to learn from all kinds of modalities," he says, explaining how reviewing and editing medical research helped him to improve as a physician.
New journal editor-in-chief
The 26-year-old The Permanente Journal, published by The Permanente Federation, is undergoing a shift from its past focus on general clinical research toward publishing research that highlights innovations in care delivery in the field of medicine.
Dr. Holt is a veteran of the U.S. military and journal editor-in-chief who retired in 2021 from years of practice as an otolaryngologist–head and neck surgeon in San Antonio, Texas. He says he is excited at the opportunity to become The Permanente Journal's editor-in-chief. "It isn't often," Dr. Holt says, "that an individual such as myself has the opportunity to be a part of a reimagination of an existing journal and to move forward in a new direction. I wanted to be a part of that."
Stephen Parodi, MD, executive vice president of External Affairs, Communications, and Brand at the Federation, says Dr. Holt's experience as a physician, researcher, editor, and educator will help position the journal for the future.
"As we envision the next chapter for The Permanente Journal, Dr. Holt is the ideal person to elevate the journal's stature within the scholarly publishing community," Dr. Parodi says. "We're excited to see what's to come over the next few years."
Dr. Holt grew up in rural central Missouri in a tightly knit family that valued service and community. He says he knew at the age of 10 that he wanted to pursue a career in medicine.
After medical school, Dr. Holt chose to specialize in otolaryngology–head and neck surgery because of the influence of mentors and innovations in the field at the time because it was one of the few specialties using microscopic surgery. He also served in the U.S. Army Reserve as an in-flight brigade surgeon. While still practicing, he took on roles as a clinical professor at several medical schools, including the University of Texas Health Science Center at San Antonio, where he still teaches today, and 3 journal editor-in-chief positions — The Southern Medical Journal; Otolaryngology-Head and Neck Surgery; and Aviation, Space, and Environmental Medicine (now Aerospace Medicine and Human Performance).
I have always been a knowledge seeker in the sense that I love to learn from all kinds of modalities.

— G. Richard Holt, MD
"What I found about being editor-in-chief is that it allows me to interface and interact with many, many people from the editorial staff, to the reviewers, authors, and editorial board," Dr. Holt says. "I appreciate that collegiality as I've always felt that medicine was a fellowship of like-minded individuals who really want to learn and teach for the benefit of patients."
International journal focusing on care delivery systems
At The Permanente Journal, he's leading the growth of the publication as it aims to become a global scholarly publication dedicated to improving medical care, understanding value in health care, and addressing systematic issues such as equity and access in the delivery of care to patients. Research on innovative, integrated care delivery models that can improve the quality of care for patients are a central theme for the relaunched journal. As medicine redefines itself following a global pandemic, Dr. Holt says he believes this is the "correct time" for a journal to address care delivery in such a meaningful way.
"The pandemic has really raised a number of concerns that should have been noted and addressed in the past about health care delivery," he says. "Not only health care reform and financing reform, but also access, fairness, equity, and value. All of these things need to be addressed and improved upon."
In the coming months, Dr. Holt says, the journal will launch a new website and design, and position itself technically to be more discoverable in the field. He hopes the journal will be an international knowledge base for all physicians seeking to improve care for their patients.
That's the role successful journals play in educating clinicians and advancing medicine, Dr. Holt says. "Our care of patients is based on many things. But a very strong one is being evidence based, and journals provide the evidence not only in case studies but also randomized control studies and systematic reviews. They play the most important role in driving medical education and advancing clinical knowledge."