Inside Perspective: Michael Kanter, MD
Bringing the Real World to Medical Education
This is a series of first-person pieces from the Permanente physicians on the ground floor of creating the new Kaiser Permanente School of Medicine.
Who am I?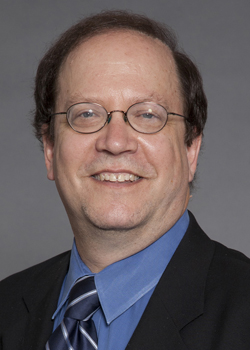 I have been a Permanente physician for 33 years, and in my professional life I wear multiple hats – regionally, nationally, and with the Kaiser Permanente School of Medicine. But I will share more about that a little later. I spend a lot of time thinking about the way systems work. Before I knew I was going to become a doctor, I went to the University of California, Los Angeles, to study Cybernetics with special emphasis in systems science and biological applications. I probably didn't realize it at the time – this was the 1970s after all – but that core education in systems science would become highly important for much of my work over the next 40 years.
While I was studying systems science I was also experiencing the medical "system" as a patient with metastatic testicular cancer. This occurred prior to modern chemotherapy, the organization of oncology as the specialty it is today and much of modern technology. It became obvious to me that it is better to be a doctor than a patient, that being a physician is a huge responsibility as well as a huge privilege, and I learned firsthand many of the problems as well as many of the great things about medical care.
In my regional role, I am medical director of Quality and Clinical Analysis for the Southern California Permanente Medical Group. I am responsible for hospital quality, performance improvement, patient safety, and risk management. I also oversee peer review and medical education, research and evaluation, population care management, evidence-based guidelines, technology assessment, member education and the clinical laboratory, and genetics departments. I have a national job as well – as executive vice president and chief quality officer for The Permanente Federation. In this role I guide Kaiser Permanente's national clinical quality strategy on behalf of the Permanente Medical Groups, and I serve as a partner to Patrick Courneya, MD, who leads quality for Kaiser Foundation Health Plan and Kaiser Foundation Hospitals.
By having a medical school based in Kaiser Permanente we will be able to better manage and mitigate the "hidden" curriculum.
Throughout my career with the Southern California Permanente Medical Group I have looked at how to improve care through a systems approach. With my colleagues, we developed Complete Care, which is a standardized infrastructure and approach to disease management and preventive care services. The program and its components support clinicians during routine encounters to close care gaps and perform preventive screenings through automated alerts and reminders. I've published research with many others on how we have improved care in Kaiser Permanente, and I have presented much of this at various quality conferences, as I believe that it is a professional obligation to advance medical knowledge as one practices. Currently we have a team that is successfully on track to reduce colorectal cancer mortality over 10 years through systems-level interventions. Much of the work is being figured out as we go. I strongly believe that curiosity and working in a learning health care system are essential to improving care and are critical elements of professional satisfaction.
The various programs we have worked on weren't invented in a lab – they are the result of studying the way we do work, the technology that supports us, and the way that we make decisions as clinicians – and then re-designing systems that support safety, efficiency, effectiveness, patient-centeredness, and better quality outcomes.
What am I doing for the School of Medicine?
I am associate dean for Quality Science. Over the course of my career, I've spent a lot of time thinking about medical education and how we can better prepare our future physicians to practice in the "real world." I recently wrote an article for the Society to Reduce Diagnostic Errors in Medicine that explores the challenge of how modern undergraduate medical education separates the foundational learning from the hands on clinical experience. This manifests in a problem called the "hidden curriculum" – where what students learn in the medical school classroom doesn't match up with what they are taught in their clinical rotations. By having a medical school based in Kaiser Permanente we will be able to better manage and mitigate the "hidden curriculum." We will be able to teach students about all of the principles of Permanente medicine and they will see and experience it in their rotations with the intent that wherever they practice, they will understand and internalize these ideas and concepts.
How's it going?
Professional life is challenging and rewarding at the same time. I believe that despite the challenges facing health care, solutions will be figured out and implemented. As long as we keep our focus on providing the best patient care, we will be successful. Part of the solution to fixing the medical care system is to radically change medical education. We are just starting this exciting journey. One issue we realized early on is to make sure medical students have a solid grounding in patient safety prior to seeing their first patient. This is especially important for our students, who will experience patient contact early in the curriculum. Students need to be equipped to understand their safety and the safety of their patients as they start on a journey to improve care.