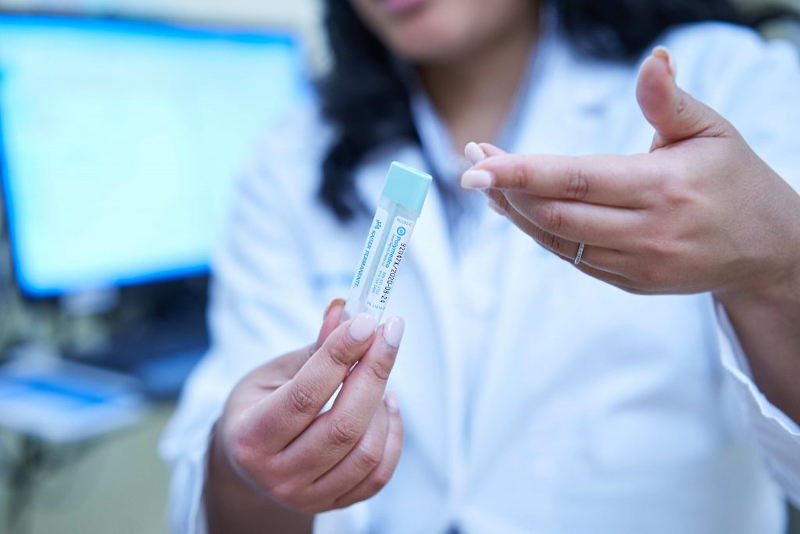 Shooting for the moon: The case for early colorectal cancer screening
By Tatjana Kolevska, MD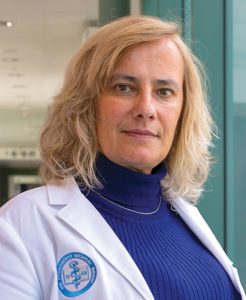 Simone Boseman, wife of the late Black Panther star Chadwick Boseman, delivered one of the most poignant speeches at the recent White House Cancer Moonshot Colorectal Cancer Forum, an event that I attended. Part of a national goal to reduce cancer deaths by 50% over the next 25 years, the event highlighted the experiences of colorectal patients and their families, and efforts to reduce the incidence of colorectal cancer, the second-leading cause of cancer deaths in the United States.
During her speech, Boseman shared her distress upon learning that her husband's death was preventable. Simone was just 26 when she learned Chadwick had cancer. He was then 39, 11 years younger than what, at the time, would have been his first regular colon cancer screening. He died at the age of 43.
"If we'd only known what symptoms to look for," Boseman said. "If we'd known how preventable and treatable this disease is. If we'd known that a $25 FIT (fecal immunochemical) test taken in his late 20s or early 30s could have detected this cancer and saved Chad's life. But we didn't. This is about having information about this disease and preventative measures that will save people's lives."
Lowering the recommended colorectal cancer screening age
In a video address at the White House event, TODAY host Craig Melvin also shared how he lost his older brother, Lawrence, to colorectal cancer. His brother was also 43 years old when he died in 2021. In that same year, the U.S. Preventive Services Task Force lowered the recommended screening age from 50 to 45.
As I reflect on the stories of Simone Boseman and Craig Melvin, I feel proud of our work at Kaiser Permanente, even as I am humbled by the work in front of us. As national screening guidelines evolve, Permanente physicians have been leading the collaborative work to develop programs that offer convenient FIT screening — a simple at-home test that is sent to a lab — and to expand outreach to a younger population of 45-to-49-year-olds. As a result, colorectal cancer screening rates at Kaiser Permanente are 12%-14% higher than the national average.
Due to a lack of information and access to health care, and because most colorectal cancers occur in people older than 50, many cancers among people from ethnically diverse groups and those who are younger than 50 go undetected.
Unfortunately, as a nation we have a long way to go. The individual experiences of Boseman and Melvin underscored recurring themes at the Moonshot event: the increasing number of colorectal cancer diagnoses at more advanced stages among younger people and the high rates of colorectal cancer among ethnic minorities, including Black men, Alaska natives, and American Indians. As Black men, both Chadwick Boseman and Lawrence Melvin were at higher risk for colorectal cancer. Nationally, Black Americans are 20% more likely to get colorectal cancer and 40% more likely to die from the disease than most other groups.
Due to a lack of information and access to health care, and because most colorectal cancers occur in people older than 50, many cancers among people from ethnically diverse groups and those who are younger than 50 go undetected. American Cancer Society data shows that an estimated 153,000 people will be diagnosed with colorectal cancer this year, and nearly 53,000 people will die from it.
Related story: "Permanente physicians lead expansion of at-home colorectal cancer screening"
Early screening helps reduce racial health disparities
Evidence from Kaiser Permanente demonstrates that FIT screening at population scale prevents cancers and saves lives, regardless of race or ethnicity. Kaiser Permanente research published in The New England Journal of Medicine found that a decade of screening for colorectal cancer with FIT essentially eliminated disparities between Black and white members in Northern California. The study also found that organized screening improves colorectal cancer outcomes for all our members.
As the research suggests, Kaiser Permanente's integrated, coordinated system with our focus on delivering quality, evidence-based care, helps make treating this disease that much more seamless and effective.
But we are not resting on our laurels. We continue to build even more functional and comprehensive patient registries to improve timely outreach to our patients and enhance outcomes without overloading physicians and teams. With earlier screenings and more research, our hope is to help meet and exceed that Moonshot goal of cutting cancer-related deaths in half over the next quarter-century.
Tatjana Kolevska, MD, is an oncologist with The Permanente Medical Group and medical director of Kaiser Permanente's National Excellence in Cancer Care Program.
Related story: "What is quality health care and why it matters"