Ramin Davidoff, MD, describes a vision for the future of health care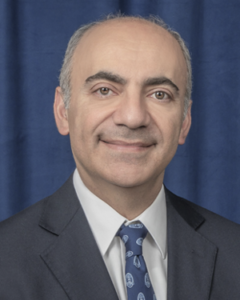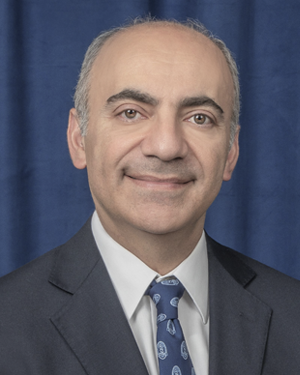 During the recent virtual National Primary Care Transformation Summit, Southern California Permanente Medical Group Executive Medical Director and Board Chair Ramin Davidoff, MD, said he anticipates health care will undergo a radical transformation by 2050.
"The future of health care will focus more on staying healthy and having coordinated care using science, data, and technology to help us identify diseases earlier, intervene more proactively, and better understand disease progression," said Dr. Davidoff, who is also chair and CEO of The Southeast Permanente Medical Group, chair and CEO of Hawaii Permanente Medical Group, and co-CEO of The Permanente Federation. Dr. Davidoff participated in a fireside chat with Summit co-chair Don Crane, who is former president and CEO of America's Physicians Group.
Kaiser Permanente's structure, which combines health plan coverage with coordinated medical care, provides an integrated care model and collaborative approach that makes it possible to be proactive, innovate, and continually improve the quality of care, Dr. Davidoff said.
Related story: A role model for quality, innovation, and transformation
He highlighted Kaiser Permanente's Proactive Officer Encounter, which alerts a patient's care team during every face-to-face or virtual encounter to ensure screenings are up to date for a variety of health conditions, including breast cancer, cervical cancer, diabetes, and hypertension. Such screenings "have led to improved care in diabetes and hypertension control as well as in screening and identifying many of the cancers we deal with across the organization," Dr. Davidoff said.
He underscored innovations in Kaiser Permanente Southern California, including the creation of a "united front door" platform that handles all patient requests. According to Dr. Davidoff, the improvement "allows our patients to get their needs met 24/7 through a single website or phone number."
Related story: In Becker's podcast, Edward Lee, MD, stresses that innovation and technology drive quality care
On top of that platform, the organization has built a regional virtual medical center that includes primary care physicians, pediatricians, and hospitalists who can take care of patients, as appropriate, across Southern California or direct them to the right specialist.
"This central system played a huge role in supporting our physicians and our system through the pandemic," he said.
Note: Watch Dr. Davidoff's full fireside conversation at Mini-Summit 24, Fireside Chat.