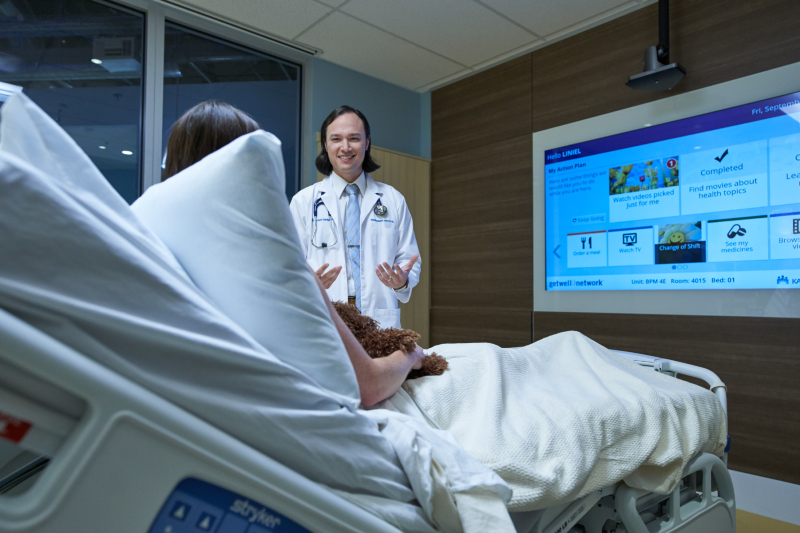 A role model for quality, innovation, and transformation
Nation's health care leaders and clinicians in annual survey point to Kaiser Permanente as a leader
Kaiser Permanente is seen as an organization that other hospitals look to as a leader in the advancement of health care, according to an annual survey of hundreds of health authorities from across the nation.
Reaction Data, a health care-specific research platform, polled 552 hospital leaders, physicians, and other key decision-makers from across the United States to identify leading health care organizations in the eyes of their peers. In the fourth annual report, "Hospital Reputation, a Peer Review," Kaiser Permanente and Mayo Clinic emerged as the most frequently cited for "innovation," "delivering high-quality care at a sustainable cost," and being "a leader in health care transformation."
Kaiser Permanente's integrated system aligns care and coverage to drive high-quality, coordinated, and affordable care and service across all settings. This is the fourth consecutive year that Kaiser Permanente has been recognized as a national leader by its peers.
"Delivering high quality of patient care at a sustainable cost is the holy grail of health care," according to the authors of the report. "It's quite literally one of the top priorities of every provider organization in the country. This is where, at least according to this year's participants, Mayo and Kaiser [Permanente] really stand out."
In the report, Kaiser Permanente and Mayo Clinic were 3 times more likely to be named as the top hospital that delivers care at a sustainable cost. Others receiving mentions were Cleveland Clinic, Intermountain Healthcare, Geisinger, and the Veterans Health Administration. When health care leaders were asked who came to mind as the nation's pacesetters for health care transformation, Kaiser Permanente and Mayo Clinic were mentioned twice as often as any other health system. Mayo Clinic and Kaiser Permanente were the top 2 "models for innovation."
Survey respondents were not given prompts and could choose whatever organization they wanted from thousands across the country, Reaction Data said. According to the report, more than 95% selected hospitals other than their own.
This story is reprinted from the AboutKP site.