In Becker's podcast, Edward Lee, MD, stresses that innovation and technology drive quality care
In a recent podcast interview with Scott Becker of Becker's Healthcare, Permanente physician leader Edward Lee, MD, discussed how innovation and technology have played important roles in the evolution of Permanente Medicine as the standard bearer for high-quality health care.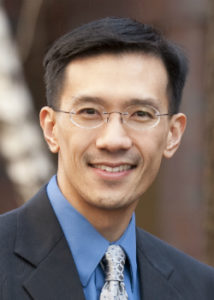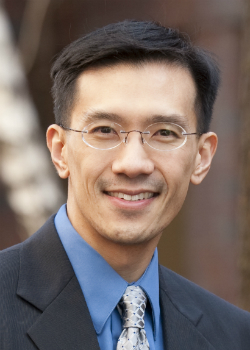 Dr. Lee also touched on how the person-centered care provided by Kaiser Permanente's integrated care model, even with the rapid and dramatic shift to telehealth during the COVID-19 pandemic, continued to support the delivery of high-quality care.
"I'm a huge believer in technology, and I see it as a great way of bringing together broad strategic organizational priorities," said Dr. Lee, executive vice president and chief information officer of The Permanente Federation. Those strategic priorities, he said, include providing choice and convenience to patients. Another priority is determining how to best leverage population health data provided by Kaiser Permanente's comprehensive electronic health record to identify the treatments that work best.
"We are very proud of the quality of care that we deliver to our patients," Dr. Lee said. "It's often nation-leading with respect to reductions in heart attacks and strokes, decreased incidence of colon cancer, and speed to treating strokes from the time patients arrive at the emergency department. All of those things have been supported by operations and by the technology that we've intentionally brought into our system over a period of time."
While the pandemic accelerated the adoption of video visits between physicians and patients across the health care industry, Dr. Lee said the Permanente Medical Groups, which provide care to Kaiser Permanente members, stand out for continuing to provide person-centered continuity of care supported by an integrated care delivery model.
"I really love the fact that when we're talking about video visits within Kaiser Permanente, the majority of the time the connection happens between the patient and their regular doctor," he said. "That [doctor] is someone who knows the patient, who has the trust of the patient, and who has access to their medical record and medical history, which really increases the likelihood of their arriving at the most accurate diagnoses, resulting in the best treatments, which then drive the highest-quality outcomes."
Note: To listen to the entire podcast, visit the Becker's Hospital Review website.