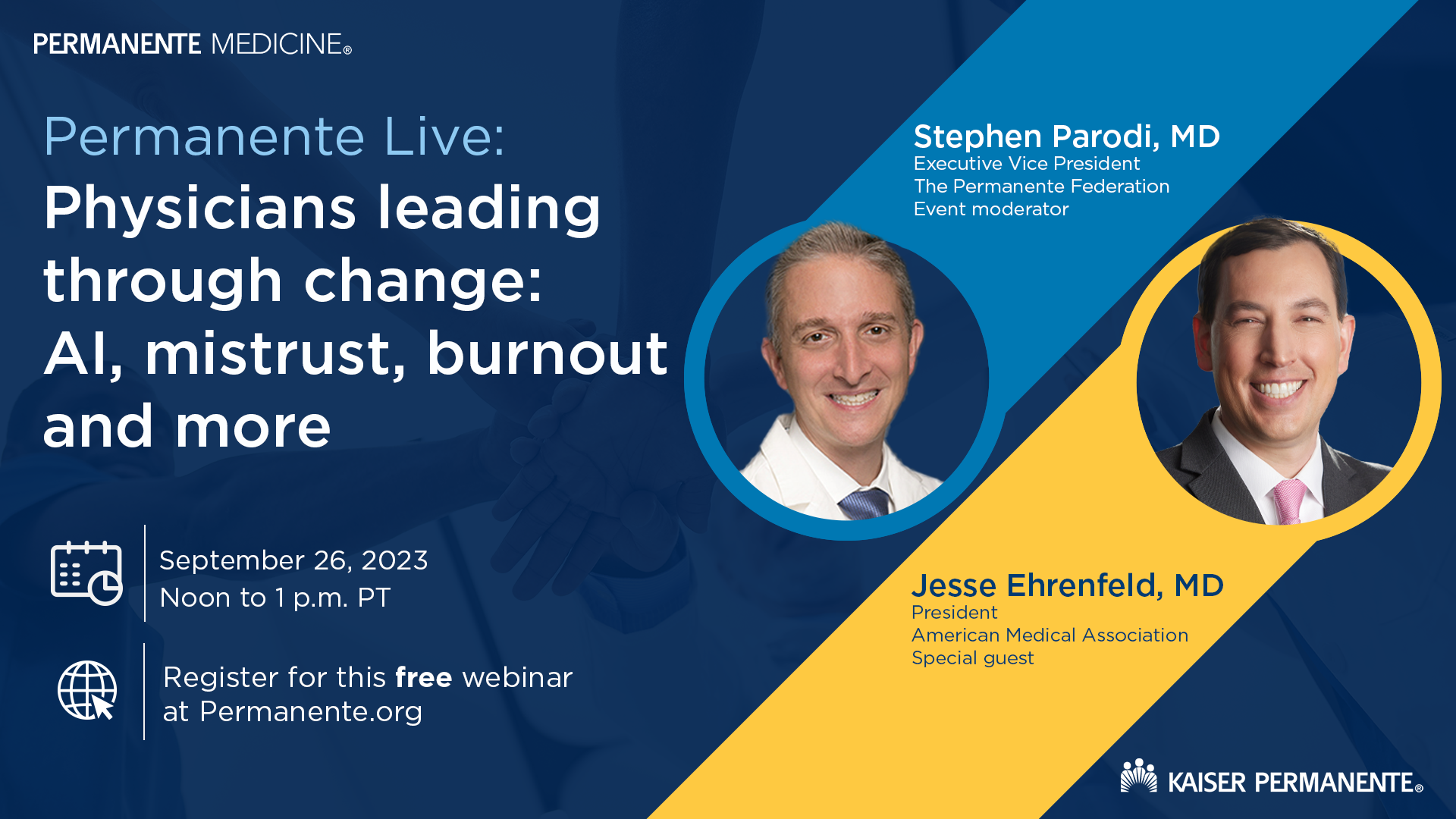 Permanente Live: Physicians leading through change: AI, mistrust, burnout and more
After a pandemic that fundamentally changed society, physicians' ability to practice medicine is under serious threat. Disinformation, declining public trust in science, a chronic physician shortage, and policies that criminalize some types of medical care make it more challenging than ever for physicians to fulfill their calling to heal.
This fireside chat will examine strategies for rebuilding trust with patients and public health institutions, how to push back against disinformation, the importance of evidence-based medicine, and the promise of artificial intelligence. It will also explore ways physicians can find joy, purpose, and meaning in their work and how health care organizations can support their physicians by destigmatizing mental health needs and offer services that support emotional well-being.
Join us for a conversation with Jesse Ehrenfeld, MD, MPH, president of the American Medical Association, and Stephen Parodi, MD, executive vice president at The Permanente Federation, as they discuss how physician leadership can address many of the problems plaguing health care today.
Special guest
Jesse Ehrenfeld, MD, president, American Medical Association
Event moderator
Stephen Parodi, MD, executive vice president, The Permanente Federation
Don't miss this chance to gain valuable insights on one of the most important topics of our time — register today.
When: September 26, 2023, Tuesday
Time: Noon to 1 p.m. PT
Location: Virtual via Zoom
Cost: Complimentary