Nancy Gin, MD, and Edward Lee, MD, appointed to National Permanente Leadership Team
Physician leaders chosen to drive quality and information technology exemplify the principles of Permanente Medicine
OAKLAND, Calif. – The Permanente Federation has appointed Nancy Gin, MD, and Edward Lee, MD, to the Federation's National Permanente Leadership Team (NPLT), which leads the national work of the 8 Permanente Medical Groups (PMGs) and their nearly 23,000 physicians. The Permanente Medical Groups, Kaiser Foundation Health Plans, and Kaiser Foundation Hospitals together comprise Kaiser Permanente.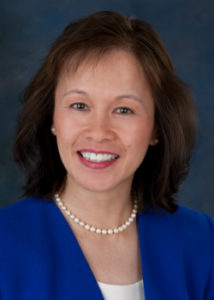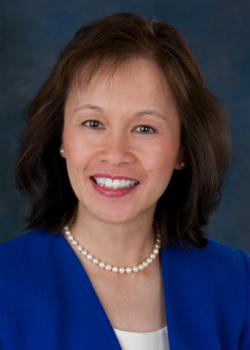 Dr. Gin joins the NPLT as executive vice president and chief quality officer, and as co-chair of the Kaiser Permanente National Quality Committee. Dr. Lee assumes his new role as executive vice president and chief information officer. Both leaders were chosen because their commitment to high-quality health care and service to patients exemplifies the principles of Permanente Medicine.
In addition to her new national role, Dr. Gin serves as the regional medical director for Quality and Clinical Analysis for Southern California Permanente Medical Group.
"With more than 22 years of medical expertise and leadership experience, Dr. Gin will make an exceptional leader," said Edward M. Ellison, MD, co-CEO of The Permanente Federation. "Dr. Gin embodies what we mean by 'Permanente Medicine' – a philosophy that guides our clinical practice. She has a deep and abiding passion for quality and great heart for our patients, physicians, staff, and organization, caring for all our communities with compassion, humanity, dignity, and respect."
In her most recent role as area medical director for Kaiser Permanente Orange County, Dr. Gin led more than 1,000 physicians caring for 600,000 patients at 2 hospitals and 25 medical offices. Her tenure in that role was marked by high performance across areas she oversaw, with noted accomplishments in quality and innovation. Dr. Gin has been the recipient of multiple awards in teaching, research, leadership, and for her humanitarian work. She succeeds Michael Kanter, MD, who is assuming leadership responsibilities with the new Kaiser Permanente School of Medicine.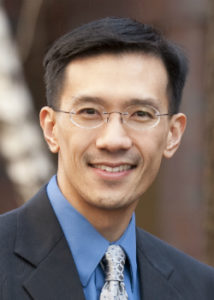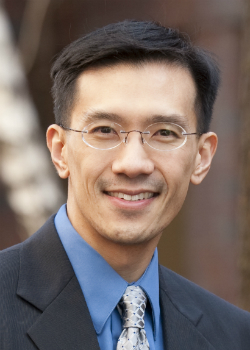 In addition to his current role as associate executive director with The Permanente Medical Group in Northern California, Dr. Lee assumes a broad set of governance and leadership responsibilities for care delivery information technology (IT). Dr. Lee also will serve as the principal spokesperson for Permanente technology and as the technology liaison to internal and external organizations, stakeholders, and partners. He succeeds Patricia Conolly, MD, who retired from the position at the end of March.
Dr. Lee has developed and operationalized many technologies that transform the way Permanente physicians practice medicine. Examples include "The Toolbar" that allows physicians to more easily navigate the electronic health record. Dr. Lee also led the development of several app-based technologies, including "Clinician Connect," an app that allows doctors to consult with available specialists using a smart phone, and "Back Office," an app that allows doctors and staff to communicate via a smart phone.
"We lead the nation in providing technology-based innovations that help us to deliver best-in-class medical care," said Richard S. Isaacs, MD, FACS, The Permanente Federation's co-CEO. "Dr. Lee's extensive experience and passion for this work will accelerate our ability to harness the power of our integrated care delivery system, to leverage our data, and to drive innovations that take us to the next level of excellence."
To learn more about Permanente Medicine, visit permanente.org.
About the Permanente Medical Groups
The Permanente Medical Groups are self-governed, physician-led, prepaid, multispecialty medical groups composed of more than 22,900 physicians. We are dedicated to the mission of improving the health of our patients and communities. Together with the Kaiser Foundation Health Plans and Kaiser Foundation Hospitals, we are Kaiser Permanente – an award-winning health care system that delivers Permanente Medicine to more than 12.2 million Kaiser Permanente members. We work collaboratively, enabled by state-of-the-art facilities and technology, to provide preventive and world-class complex care in eight states – from Hawaii to Maryland – and the District of Columbia.
About The Permanente Federation
The Permanente Federation LLC (the Federation) is the national leadership and consulting organization for the eight Permanente Medical Groups (PMGs), which, together with the Kaiser Foundation Health Plans and Kaiser Foundation Hospitals, comprise Kaiser Permanente. The Federation works on behalf of the PMGs to optimize care delivery and spread Permanente Medicine – medicine that is patient centered, evidence based, technology enabled, culturally responsive, team delivered, and physician led. The Federation, based in Oakland, California, fosters an open learning environment and accelerates research, innovation, and performance improvements across the PMGs to expand the reach of Kaiser Permanente's integrated care delivery model and to lead the nation in transforming care delivery.