Kaiser Permanente Receive Top NCQA Ratings
Six Plans Earn Highest Ratings in Health Insurance Plan Ratings, 2017-18
Every day, the hallmark of Kaiser Permanente includes high levels of expert specialty care, compassion, and personalized service. The National Committee for Quality Assurance's Health Insurance Plan Ratings 2017-18, published Wednesday, recognize Kaiser Permanente health plans again this year as among the nation's top performers for consumer experience, prevention, and treatment.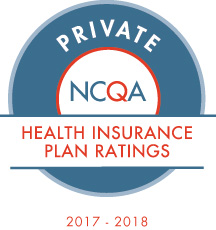 NCQA's annual report rates more than 1,000 health plans, including Medicare, Medicaid and Private (commercial), on a 0-to-5 scale, with 5 being the best. Only 15 health plans in the country (approximately 1 percent) were given a 5 out 5 this year, and Kaiser Permanente has six of them – more than any other organization. All Kaiser Permanente health plans were rated 4.0 or higher for overall care.
In addition, for the second year in a row, Kaiser Permanente is the only health care organization in the country to have a health plan — Kaiser Permanente Northern California — rate 5.0 for both its Medicare and commercial populations. And for the sixth year in a row, all Kaiser Permanente Medicare health plans are rated highest (or tied for the highest) in the areas they serve. Kaiser Permanente, supported by the physicians of the Permanente Medical Groups, serves more than 11.8 million members in eight states and the District of Columbia.
"The NCQA ratings once again highlight Kaiser Permanente's commitment to providing affordable, high-quality health care coverage to our members and giving our patients the outcomes they expect and deserve," said Patrick Courneya, MD, executive vice president and chief medical officer for Kaiser Foundation Health Plan and Kaiser Foundation Hospitals. "Since we began as a health care organization more than 70 years ago, our excellence has been rooted in our clinical experience and evidence-based medicine approach. We know that prevention, early intervention and accessibility help our nearly 12 million members get well sooner and get back to doing what they love most."
"Our year-over-year outstanding NCQA results shine a light on our highly skilled physicians, nurses, clinicians, front-line staff and care teams who are dedicated to doing what's best for the member," said Michael Kanter, MD, executive vice president and chief Quality officer for The Permanente Federation, the national organization for the more than 21,000 physicians who exclusively provide care to Kaiser Permanente's members.
The NCQA's Health Insurance Plan Ratings are based on combined scores for health plans in the Healthcare Effectiveness Data and Information Set®, commonly called HEDIS; the Consumer Assessment of Healthcare Providers and Systems®, or CAHPS; and NCQA Accreditation standards scores.
The ratings and methodology are posted on the NCQA's website as well as on WebMD.com.