Inside Perspective: Yin Lu MD, PhD
Giving Back Through Teaching the Next Generation of Doctors
This is a series of first-person pieces from the Permanente physicians, clinicians, and educators on the ground floor of creating the new Kaiser Permanente School of Medicine.
By Yin Lu MD, PhD
Who am I?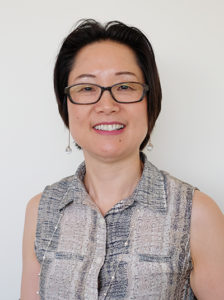 My name is Yin Lu, MD, PhD. I am a medical educator and biomedical researcher, as well as a passionate lifelong learner, and I have been involved in medical education since my graduation from medical school. I have taught both medical school students and residents in various capacities—mostly in interactive, small group settings—and in subject areas including gynecology, obstetrics, physiology, biochemistry, immunology, neuroscience, and lab skills and techniques. As a biomedical researcher, I have conducted research at academic research institutions, including Harvard Medical School, and at biotech/pharmaceutical industries. My research has covered a range of topics including the cellular signaling of the immune system, neuroscience and sleep regulation, metabolism and body-weight regulation, male hormone production and regulation, and drug development for treating human genetic diseases.
Before I joined the Kaiser Permanente School of Medicine, I was a member of the board of directors for the Merrimack Valley YMCA, as well as the chair of the board of managers for its Andover/North Andover (ANA) branch. I had great fun organizing the Y's annual Chinese New Year celebrations as a way for my community to come together to explore the Chinese culture. We held calligraphy and paper craft classes for the kids and even had performances by traditional Chinese musicians, dancers, and martial artists. I also worked with the board of directors to raise $13 million for the ANA Expansion Project, which doubled the size of the Andover/North Andover YMCA and introduced more programs for community enrichment, including programs for healthy living, adult learning, physical rehabilitation, child care, and support for cancer survivors.
I am a practitioner of daily meditation and mindful living, and I love learning new skills to make myself a better person at work and in my community. I take online courses to help keep up-to-date on my knowledge of both life science and social science, and I took lessons to learn and improve my swimming skills as well (I became a U.S. Master Swimmer in 2014). My true passion, however, is teaching; both of my parents were illiterate, but I was lucky enough to have had a number of brilliant and caring mentors and professors throughout the years who shaped me into who I am today. Teaching is my way of giving back, and joining the School of Medicine as the second core faculty member of the Foundational Science Department is truly a dream come true for me. It provides me with the opportunity to use my knowledge and experience to help build a brand new medical school and design curricula for a 21st Century medical education while allowing me to continue to teach—so exciting!
What am I doing for the School of Medicine?
It is an honor and a privilege to be part of the Kaiser Permanente School of Medicine core team—the most high-functioning and collaborative team that I have known. I have been actively involved in building the medical school from the ground up. I am in various committees and subcommittees, including curriculum development, medical educational technologies, faculty development, lifestyle medicine, and medical site selection. Also helping with recruitment of the foundational science faculty, department chair, director, and associate dean.
I believe that we are building a school that will provide unprecedented access for our students to real-world experience, physicians, patients, and technology.
I have been working with Kaiser Permanente physicians and using my knowledge of adult learning theory to develop a curriculum that integrates foundational science, clinical science, and health system science, while providing meaningful clinical exposure beginning with the students' first week. We have already created organ system-based learning objectives for year one consisting of seven spiral blocks, and 13 cases with learning objectives, activities, and assessments. The curriculum will also address health and health care equity, and incorporate community service and opportunities to develop leadership skills. We are also actively revising and updating the Data Collection Instruments (DCI) for the Liaison Committee on Medical Education (LCME) site visit in October.
How's it going?
It is going great. It's fast-paced, dynamic, and invigorating! It requires a lot of hard work, dedication, and flexibility, but I love working with my colleagues on curriculum, faculty development, and many other areas. I enjoy the wellness-focused working environment that includes regular stretches and one-minute meditation. I believe that we are building a school that will provide unprecedented access for our students to real-world experience, physicians, patients, and technology. I am grateful for this wonderful opportunity and am doing my best every day to get closer to our goal.
Yin Lu, MD, PhD, is a foundational science educator and is a core faculty member of the Kaiser Permanente School of Medicine's Foundational Science Department.