Inside Perspective: Timothy Munzing, MD
Family Medicine Residency Director Brings Range of Experience to School of Medicine
This is a series of first-person pieces from the Permanente physicians on the ground floor of creating the new Kaiser Permanente School of Medicine.
Who am I?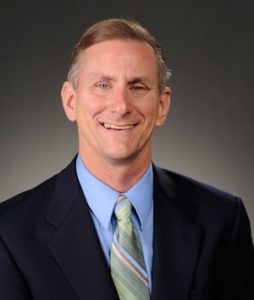 Clinician, Teacher, Servant Leader, Mentor, Friend, Protector, Husband and Father
Growing up the son of a Presbyterian pastor in Orange County in Southern California, values were instilled at an early age. A desire to serve others combined with a keen interest in science resulted in a future career change mid-college from chemistry to medicine. As a result, having found my calling, the oft quoted statement is true, "Do what you love and you will never work another day in your life." I am blessed that every day is filled with opportunities to care for the needs of others, teach, lead, innovate, and attempt to create the future. Before I share about my excitement in helping to create and shape the Kaiser Permanente School of Medicine, I want to include some historical perspective.
I grew up in a far different Orange County than exists today. Though the county was less diverse, the need for those lending a hand was certainly present. Helping at the Southwest Community Center in Santa Ana and global mission trips to Ecuador taught me that one is blessed to be a blessing to others.
After graduating from California State University, Fullerton, and the University of California, Los Angeles (Go Bruins!) School of Medicine, I spent three years in Family Medicine residency at Kaiser Permanente Los Angeles Medical Center on Sunset Boulevard in Hollywood, training under some of the early pioneers of Permanente Medicine. I quickly learned that quality health care did not only reside in private practice, in fact over the last three decades, Kaiser Permanente has become the U.S. leader in quality.
In 1985 I was the one family physician hired in Kaiser Permanente Orange County (Ed Ellison, MD, was the one hired in 1984). At the time our department had 20 family physicians. Fast forward to 2017, we have over 300 and are the largest Family Medicine Department in the United States, and it appears I am the only one remaining since 1985 – time does fly by.
My career has been multifaceted from early in my career. I am blessed to have managed a panel of patients for over three decades, a few of whom knew me as a teen growing up nearby, or knew my two sons in school. My patients have ranged from homeless and destitute, to professionals (physicians, attorneys, business owners), and even a U.S. congressman. The joy of caring for multiple generations in a family has been heartwarming.
When Ken Bell, MD, my medical director, and Dr. Ellison, my office colleague and current Southern California Permanente Medical Group executive medical director, tapped me to direct the planning of the Kaiser Permanente Orange County Family Medicine Residency Program in 1988, I had no inkling that this would be my passion and calling for over three decades, and counting.
Having now gone from being one of the youngest program directors in the nation to one of the longest running, it has been thrilling to have influenced changes in our specialty and Graduate Medical Education nationally. Kaiser Permanente leadership has supported my leadership on our national Family Medicine Program Director Board, I served as the first family physician on the National Residency Matching Program ("The Match") Board surrounded by medical school deans, subspecialists, etc., chaired the Electronic Residency Application Service (ERAS), and now I am the first Permanente physician nationally on a ACGME Review Committee, responsible with 12 others for accrediting all 500-plus Family Medicine residencies in the United States. Our program has scored in the Top 10 Family Medicine programs in the United States in board certification scores of recent graduates the last three years. In 2017 I was honored to receive the award by the American Academy of Family Physicians (AAFP) as the nation's top Family Medicine Residency Director. This truly exemplified the quality of our residency team!
Mentoring medical students, residents, and faculty has kept my career exciting and rewarding. I have relished the opportunity to challenge others to attempt things and achieve far beyond what they feel possible. Five of our graduates have become department chairs, two have become residency program directors, and many others have attained high leadership positions. Leaders are born here. Our residency is blessed with many dynamic and wonderful teachers, clinicians, and leaders, many of whom are graduates from our program.
Our Family Medicine residency program has been recognized by receiving two Kaiser Permanente national awards (for diversity and community medicine) among many other awards, and has been a model for other new Kaiser Permanente Family Medicine residencies in Southern and Northern California. More importantly, our program has provided medical care and education for our local underserved Santa Ana and central Orange County populations. Since 2001 we have received more than $1.3 million in State of California Song Brown training grants to support these efforts. Both residents and faculty have joined me on medical mission trips to Ecuador and Guatemala.
I have relished the opportunity to challenge others to attempt things and achieve far beyond what they feel possible.
The last decade has brought us the cell phone, social media, and the opioid epidemic. It has been humbling, exciting, and challenging to now be one of a very few national physician experts with a focus on the intersection of medicine and the law enforcement communities. I'm also a medical expert for the Medical Board of California and Drug Enforcement Agency (DEA), which occasionally includes the FBI and others. This path has led me to testify in state and federal court in California and soon in Texas, selected as the most qualified expert on a high-profile DEA case prosecution. While attempting to protect society, many cases have resulted in probation, loss of medical license, or lengthy prison sentences.
My desire is to bring this devastating issue back to education. The Permanente Journal just published my article, "Physician Guide to Appropriate Opioid Prescribing in Noncancer Pain." This has received much traction and is being used by many Family Medicine residency programs and the DEA, as well as others across the country. Most physicians are well-meaning but naïve on the opioid prescribing issue. I have had the opportunity to lecture to physicians within Kaiser Permanente, as well at national Family Medicine audiences. The DEA has focused on training their agents and investigators on these issues. I have lectured multiple times in the Washington, DC area, Southern California, and Texas. My secret goal is to someday lecture to the FBI or DEA trainees in Quantico in Virginia. Kaiser Permanente Orange County hosted the National Association of Drug Diversion Investigator training this month, a conference at which I spoke, as did others from the DEA, FBI, Homeland Security, and others on the larger opioid crisis.
My passion for innovation has at times been ahead of the curve. I started to use computers in my clinical practice in the days of the 286 laptop in the 1990s, and my middle management project in the mid-1990s was on telephone visits. Both ideas took years to be implemented. On the other hand, my creation of the computerized ACGME accreditation application document was rapidly adopted by the ACGME for Family Medicine and disseminated to all specialties. Our innovative juices are ripe to work on transforming medical education through the Kaiser Permanente School of Medicine, similar to how Kaiser Permanente has transformed health care delivery.
My wife, Gail, is the wind behind my sails. Gail is a cancer care manager RN, working with head-and-neck cancer surgeons, oncologists, and radiation oncologists at Kaiser Permanente Orange County (Anaheim). Our children are grown and mostly launched, working as an attorney, aerospace engineer, legislative director for a California state senator, and a Montessori pre-school assistant. You can often find us cheering the UCLA Bruins, Los Angeles Dodgers, and Los Angeles Angels of Anaheim (strange name huh!).
What am I doing for the School of Medicine?
When I heard about the possibility of a Kaiser Permanente School of Medicine, I immediately knew that this could transform medical education and I wanted to play a part.
Consistent with being a family physician and the desire for variety, my involvement has taken on many roles. I participated on the inaugural Curriculum Committee and was selected to serve on the Executive Curriculum Committee. This multidisciplinary group of physicians, researchers, educators, and other health care leaders have met in person monthly and via teleconference weekly over the last year. The group came from Kaiser Permanente Southern and Northern California, Colorado, and Hawaii. Leadership also recruited outstanding consultants from UCLA, USC, UC Davis, as well as accreditation experts. When rivals – Bruins (UCLA) and Trojans (USC) – can work side-by-side with a common goal in collaboration, amazing things can and are happening!
The Kaiser Permanente School of Medicine is breaking this mold with a sledge hammer.
Based on my accreditation experience on the ACGME Family Medicine Review Committee, and prior to that my residency consultant work for the American Academy of Family Physicians Residency Program Solutions, I gladly volunteered to immerse myself in the medical school accreditation process. I quickly found that it was far different from residency accreditation. I also gladly joined the Liaison Committee on Medical Education (LCME) Self-Study Task Force when asked. This highly experienced group, composed of both internal and external experts, looked at and commented on the entire 1,000 plus page document in bite-sized chunks.
The Kaiser Permanente School of Medicine completed a critical milestone in late July. After many months of intense planning, years of preparation, and many thousands of hours on behalf of many, the School submitted the application to the LCME – this is the group that accredits medical schools in the United States. After a brief celebration, we were back to work.
The School is still flying at 36,000 feet as far as future roles for many of us. I'm very excited about being integral in this historic school, whatever my future role.
How's it going?
Dreams certainly can come true – and after many years – our dreams are tangibly becoming closer to reality. The LCME application has been submitted, the old building, which stood on the site where the School will be, is now dust having been demolished, and our new founding dean will be officially announced very soon. It is not hard to understand why our excitement is bubbling over!
So how are we different? Some medical school environments have been described by others as being toxic environments, with competing priorities, closely held hierarchy, and far too many at their core, follow a model that is a century old.
The Kaiser Permanente School of Medicine is breaking this mold with a sledge hammer. Our planning team is very diverse – geographically, ethnically, culturally, academically, and in many other ways. It has been remarkable to see this group from California, Hawaii, Colorado, and elsewhere come together with a common mission and vision. We believe it and we live it! Each is passionate about transforming medical education, and doing so within Kaiser Permanente, a health care system that leads the nation.
Innovation and breaking with tradition doesn't come easy. Every individual and subcommittee is constantly encouraging each other to keep to our goals and avoid the temptation to just do it the way is has been done for decades. Small group case-based learning, early integration into primary continuity clinics, the development of culturally sensitive care, and wellness and resiliency are a few of many hallmarks of our future school. The policies and procedures reflect our Kaiser Permanente DNA and the subcommittees of every aspect of our curriculum reflects our values.
Finally, technology has been heavily utilized, enabling the development of the School of Medicine with participants ranging from Hawaii to Florida, California to Colorado. Not only has this allowed meetings across the miles, technology will be woven into the training and curriculum in novel ways. We are and will be creating the medical education of the future with technology supporting these efforts.
Please come join us on this amazing historic ride. A survey, which has been developed will be sent to all Permanente physicians programwide. It will help collect information about physician's interests, their skills and experiences as they relate to the School, and will be distributed throughout the organization by the end of this year.