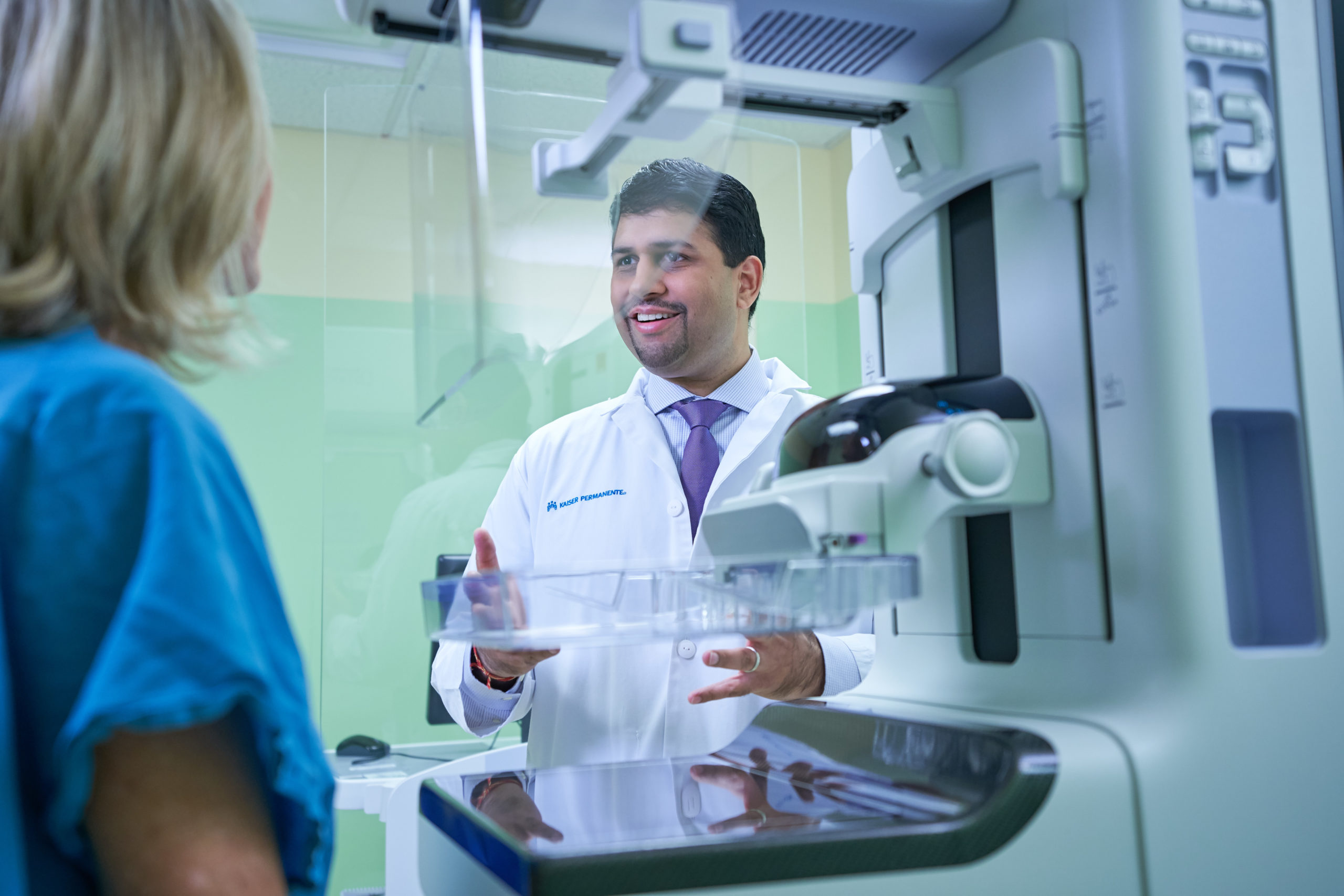 10 ways physician-led health organizations provide exceptional breast cancer care (part 2)
This is the second of a two-part article highlighting 10 ways in which Kaiser Permanente and Permanente physicians offer exceptional breast cancer care. Read part 1 here. 
6. Breast care clinics treat the whole patient
At Kaiser Permanente's multidisciplinary breast care clinics, patients receive high-quality, coordinated care from a team of Permanente Medical Group specialists (see video, below), including tumor boards that discuss cases and develop the best care plans for patients.
"Our system is ideally suited for this kind of care," said Christopher Moran, MD, surgical oncologist with Northwest Permanente. "The complete coordination and communication of care are all under one roof."
In Kaiser Permanente's integrated system, comprehensive electronic medical records, and robust telemedicine infrastructure make it simple for specialists to get the latest information on a patient's care. The clinic schedules an appointment for the patient that includes a series of same-day visits with a breast surgeon, medical oncologist, and radiation oncologist, as well as a group consult with physicians from each specialty. After all the physicians have examined the patient, they meet with the patient and family members to provide an assessment and assist with decision-making.
Several of Kaiser Permanente's multidisciplinary breast care clinics across the nation have received accreditation from the National Accreditation Program for Breast Centers, a quality program of the American College of Surgeons.
7. Integrated health systems provide more equitable care
Because integrated health care systems do such a good job of treating their entire populations, research has shown that they consistently provide more equitable care and have lower rates of health disparities than the U.S. health care system as a whole.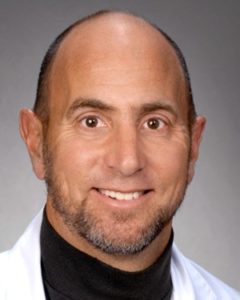 A study led by Robert Cooper, MD, pediatric oncologist with the Southern California Medical Group found that Kaiser Permanente members in Southern California with 8 common cancers (breast, prostate, lung, colon, melanoma, uterine, kidney, and bladder) had better survival rates over a 5-year period than patients with other types of health insurance.
Importantly, the study of 165,000 people found that Black cancer patients who were not diagnosed at Kaiser Permanente hospitals had an astonishing 14% higher risk of death and Latino cancer patients had a 23% higher risk of death than those who were members of Kaiser Permanente.
"We suspect that the integrated nature of the Kaiser Permanente care system, where all care occurs in the same system and all caregivers are connected through the same electronic health record, may optimize care for patients with complex diseases," Dr. Cooper said. "The long history of connectedness has allowed for the development of systematic practices such as sharing of expertise and safety nets focused on caring for all of a patient's needs. These practices may help mitigate the poor outcomes for patients experiencing health disparities."
(In the video below, learn about the Kaiser Permanente of Georgia Breast Care Clinic, featuring The Southeast Permanente Medical Group physician specialists and care team members.)
8. Peer support helps breast cancer patients cope, hope, and thrive
Across the Permanente Medical Groups, physicians such Veronica Shim, MD, oncologic surgeon with The Permanente Medical Group and director of the East Bay Breast Care Center, support peer navigation programs for breast cancer patients.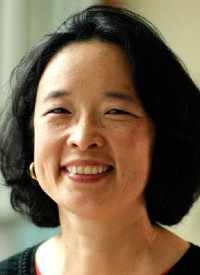 Peer navigators are volunteers who have completed their own cancer treatment and are trained to offer newly diagnosed breast cancer patients practical and emotional support. They can help problem-solve, arrange additional resources, or accompany patients to doctor visits, surgery, or treatment.
"For patients, there's something very powerful about speaking with someone who had a similar diagnosis and received treatment at the same medical center," Dr. Shim said. "They feel supported by the peer navigators every step of the way, and I think they feel a deeper trust in their clinicians and the health care system."
And research is showing that breast cancer patients who feel supported live longer. Studies by Candyce Kroenke, ScD, investigator with the Kaiser Permanente Division of Research in Northern California, found that breast cancer patients with strong social networks have significantly lower death rates and lower rates of recurrence than women who are more socially isolated.
9. Breast cancer survivors pay it forward with research
Advances in treatment have led to higher breast-cancer survival rates, and now there are more than 3.8 million women with a history of breast cancer living in the United States. Kaiser Permanente researchers look to members who have received a diagnosis of invasive breast cancer to help them understand the myriad factors contributing to the best health outcomes and highest quality of life post–breast cancer.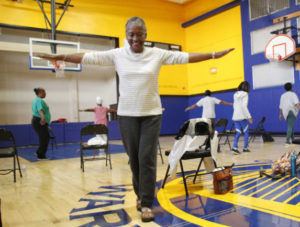 At the Kaiser Permanente Division of Research of Northern California, for example, the Pathways Study has been following more than 4,000 Northern California members with breast cancer for more than 15 years. Pathways principal investigator Lawrence Kushi, ScD, said the goal is to learn strategies from people who have had breast cancer to improve the quality of life for all breast cancer patients and survivors going forward.
"When it comes to breast cancer studies that are collecting and analyzing data on lifestyle choices such as diet, physical activity, dietary supplements, and alternative therapies, this is one of the largest studies in the world," Kushi said.
The Pathways Study is also examining data on survivors' medical care, tumor traits, genetic factors, quality of life, and neighborhoods. For example, in 2016, the study published findings that women with higher levels of vitamin D in their blood following a breast cancer diagnosis had significantly better long-term outcomes.
"As we publish more, I hope our work helps provide women, their families, and their health care providers with strategies and tools to help them live longer, better lives," Kushi said.
10. Cutting-edge research seeks answers
Breast cancer is an active area of study at Kaiser Permanente. Scientists across the organization used the organization's rich, comprehensive, longitudinal data to advance knowledge in the areas of understanding risk, improving patient outcomes, and translating research findings into policy and practice. Permanente physician-researchers and Kaiser Permanente investigators published nearly 560 articles related to breast cancer between 2007 and 2019, and together these articles have been cited almost 19,000 times.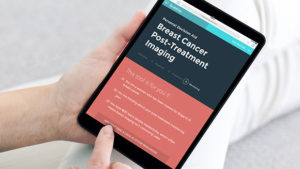 Just one example is a recent study by investigators with the Kaiser Permanente Washington Health Research Institute, who looked at data on 221,714 screening mammograms from 193,787 women ages 65 and older. Their study published in JAMA Network Open found that older women and their doctors should consider breast density, along with other factors, when weighing the benefits and harms of continuing with routine breast cancer screening later in life.
Also at the Washington Health Research Institute, investigators reviewed the many factors that go into choosing one post-cancer surveillance method over another, including accuracy in detecting second breast cancers, discomfort, and cost, and collaborated with a technology consortium to develop a decision aid to help women and their physicians navigate these and other considerations and arrive at a preferred option.
Another recent study of more than 21,000 diverse women diagnosed with breast cancer between 2007 and 2016, published in Breast Cancer Research and Treatment, found that about 40% use prescription medications to alleviate sleep problems, which may be increasing their risk of bone fractures.
"Breast cancer survivors experience more sleep disturbance than women in the general population, and a high percentage of survivors use prescription medications to improve their sleep," said lead author Reina Haque, PhD, researcher with the Kaiser Permanente Southern California Department of Research & Evaluation. "However, these medications are inadvertently increasing their risk of fractures by as much as 33%."
Note: To read numbers 1-5, view part 1.