Washington Permanente Medical Group announces new chief operations officer
SEATTLE, Wash. — Washington Permanente Medical Group announced on October 29, 2019, that Julia Bae, MD, has accepted the role of WPMG chief operations officer. Dr. Bae is an allergy, asthma, and immunology physician, most recently serving as regional assistant medical director over business management for Southern California Permanente Medical Group (SCPMG). She'll partner with Kaiser Foundation Health Plan of Washington's COO Janet O'Hollaren to lead our delivery system and our pursuit of world-class care.
"I worked with Dr. Bae at SCPMG and can attest that she is an outstanding leader, healer, teacher, and mentor," said Paul Minardi, MD, WPMG president and CEO. "She comes to our group as an experienced operator who possesses a keen sense of financial rigor, a wonderful sense of humor and leads with a warm heart."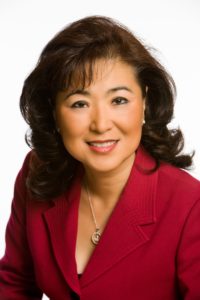 For 12 years Dr. Bae served as the area medical director for Kaiser Permanente Kern County (Bakersfield, Calif.), where her guidance resulted in Kern County leading the region in every metric including access, quality, service, and affordability (with a positive operating margin). Dr. Bae then joined the regional finance team to create greater affordability through operating financial excellence.
In addition to her leadership acumen, Dr. Bae is a world-class allergist. Along with her Kern County team, she managed every patient with reactive airway disease, leading the region in quality. She received the Permanente Exceptional Contribution Award in recognition of her leadership and clinical work in Kern County.
When asked what she's most excited about, Dr. Bae said: "The people! I can feel their energy, dedication, passion, and commitment to establishing Kaiser Permanente as the best medical system in Washington. I'm honored that WPMG would consider me to work in partnership and take this journey with them, and I look forward to learning from everyone about what makes KPWA exceptional and then finding ways to work together to make us better and stronger. To me, what's most important is building relationships, transparent conversations, and bringing joy into the workplace."
Dr. Bae received her medical degree from University of California, San Diego, and did her residency in internal medicine at Harbor-UCLA Medical Center in Torrance, Calif. She then went on to do an Allergy & Immunology Fellowship at University of California, Irvine. She joined SCPMG in 2000.
Fulfilling her childhood dream of becoming a physician, Dr. Bae believes deeply in work-life balance and that medicine is both art and science. She loves to spend time in nature and with her family and friends.
About Washington Permanente Medical Group
Washington Permanente Medical Group is among the largest and most honored multi-specialty group practices in the Pacific Northwest. We are more than 1,100 physicians, physician assistants, midwives, mental health specialists, osteopaths, and optometrists focused on prevention, evidence-based practices, and patient-centered care. WPMG has over 550 specialists practicing in 26 specialties, including oncology, neurology, orthopedics, emergency medicine, cardiology, pediatrics, and women's health—to name a few. We're an innovative engine that brings together the best of data, technology, and people to improve outcomes for individuals and communities.