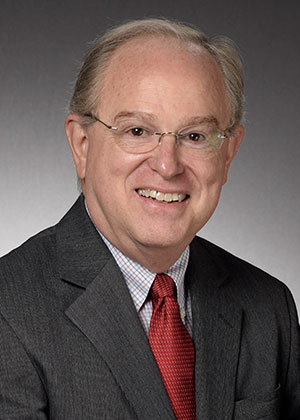 Paul Minardi, MD
President and Executive Medical Director
Washington Permanente Medical Group
EMD-at-Large
National Permanente Executive Committee, The Permanente Federation LLC
Paul Minardi, MD, serves as president and executive medical director of the Washington Permanente Medical Group (WPMG), leading and advocating for the nationally recognized 1,200-clinician multispecialty group. As one of the highest ranked medical groups in the state by Washington Health Alliance, the medical experts of WPMG practice in 34 Kaiser Permanente medical facilities, in partner hospitals across Washington state, and in 15 CareClinics inside Bartell Drugs, a Seattle-based pharmacy. Over half of Kaiser Permanente's 702,000 members receive their care from Washington Permanente Medical Group physicians and clinicians.
Prior to his appointment in 2019, Dr. Minardi served as executive vice president of Finance and Strategy for The Permanente Federation – the national consortium representing the 8 Permanente Medical Groups and their 23,000 physicians – and as medical director of Business Management for the Southern California Permanente Medical Group (SCPMG). SCPMG is one of the largest self-governed medical groups in the United States, with more than 7,600 physicians.
Throughout his 34 years in medicine, he's won many clinical and leadership awards and held numerous leadership roles. While at Kaiser Permanente Riverside, he was the physician lead for population care, home care, quality, continuing care, risk, and inpatient utilization management, and he also oversaw its family medicine residency program. He also served as Member Services physician adviser and on the hospital executive committee.
Dr. Minardi played an integral role during the largest SCPMG physician and membership expansion, the introduction and growth of health and wellness programs, the largest private deployment and optimization of electronic health records in the United States, and its strongest year-over-year financial results. He also helped introduce employer on-site clinics, the Kaiser Permanente retail clinic strategy with Target, as well as mobile health, bringing Kaiser Permanente's integrated care model directly to where our members live, work, and play. Additionally, he served on the due diligence team for the Group Health Cooperative acquisition by Kaiser Permanente, which eventually became the Kaiser Permanente Washington region.
A graduate of the Autonomous University of Guadalajara School of Medicine in Jalisco, Mexico, Dr. Minardi completed his residency in Family Medicine at the San Bernardino County Medical Center. He is board certified in family medicine and is both a diplomat and a fellow in the discipline of family medicine. He joined SCPMG in 1985 as a family medicine physician at the Riverside Medical Center and became a partner in 1987.
Dr. Minardi continues to be active in academics and is involved in his community. In his free time, he enjoys cooking, gardening, fishing, and oil painting.