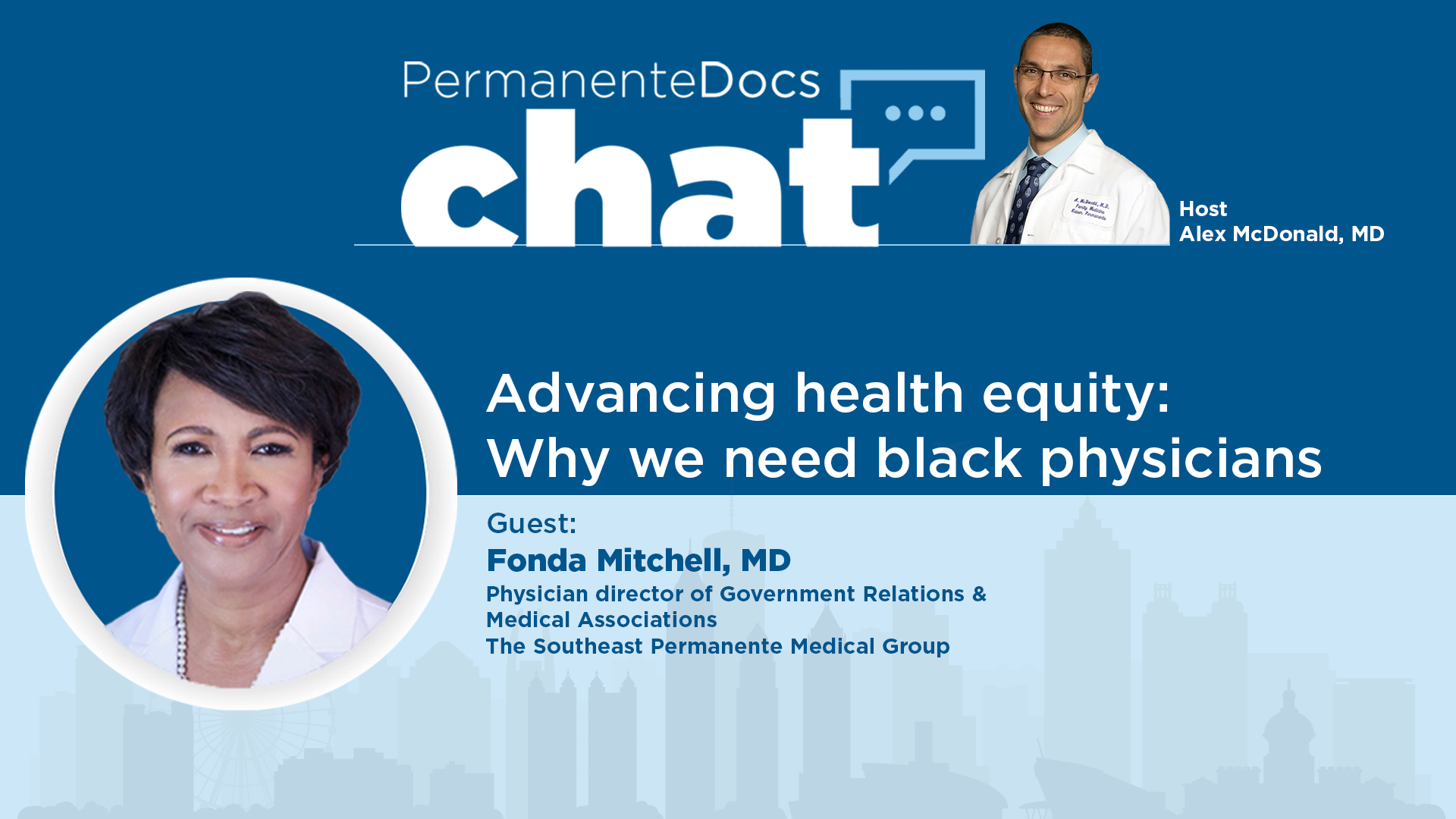 PermanenteDocs Chat on advancing health equity and the role of Black physicians
Right before Martin Luther King Jr. Day, the first PermanenteDocs Chat for the year looked at the experience of Fonda Mitchell, MD, as a Black female doctor and her journey that led her to her role as president of the Medical Association of Atlanta. Watch the on-demand video or listen to the podcast using the players above.
Guest speaker
Program notes: The chat referenced Northwest Permanente looking for Black physicians for a new center focused on caring for Black Kaiser Permanente members in Oregon and Southern Washington, addressing the community's health needs. Apply here.