Permanente physician leaders showcase innovation in care delivery
Leaders share how Kaiser Permanente uses telehealth capabilities to shift traditional in-person care to the home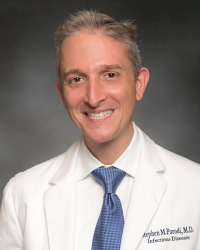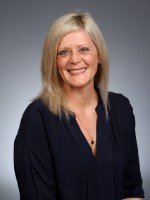 In an interview for the NCQA's (National Committee for Quality Assurance)  Inside Health Care podcast series, Stephen Parodi, MD, and Mary Giswold, MD, discussed Kaiser Permanente's Advanced Care at Home program.
This program enables physicians and clinicians to bring high-quality, safe, equitable care to patients where they are most comfortable — their home.
"The beauty of this program is that we can get to the root causes, meet the patients where they are, and see what's driving the necessity for care," said Dr. Parodi, executive vice president at The Permanente Federation and associate executive director for The Permanente Medical Group. "There's a level of connection and trust that occurs through this program in a person-centered way."
The Kaiser Permanente Advanced Care at Home program provides patient care through a combination of home visits, virtual encounters, and remote monitoring. Specialized command centers manage care provided by physician-led teams that virtually direct patient care, supported by in-home visits. In addition to the podcast interview, Drs. Parodi and Giswold gave a presentation about this innovative program at the recent NCQA Health Innovation Summit in Washington, D.C.
Related story: "Stephen Parodi, MD, writes in STAT about how care at home provides promise for patients"
"We've been very conscious about not shifting hospital care onto the family or patient," said Dr. Giswold, chief operating officer of Northwest Permanente. "We bring everything they need to their home, whether it's medically-tailored meals, rehab therapies, or caregiver support."
Beyond the Advanced Care at Home program, Kaiser Permanente created other opportunities to meet patient needs through virtual care innovation.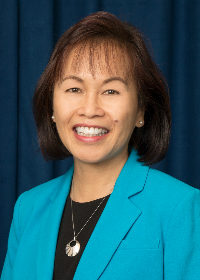 During the COVID-19 pandemic, Kaiser Permanente recognized the need to minimize the risk of non-COVID related in-person visits and keep pregnant people and their babies safe. Nancy Gin, MD, and Brenda Jackson, senior director of Clinical Care Improvement for The Permanente Federation, shared on the podcast how this challenge led to the creation of KP Connected Pregnancy — a blended perinatal care program that allows patients to have some virtual prenatal appointments and vitals monitored remotely.
"The patients are always given a choice," said Dr. Gin, executive vice president of quality and chief quality officer for The Permanente Federation. Dr. Gin also serves as regional medical director of Quality & Clinical Analysis for the Southern California Permanente Medical Group. "We want [patients] to come in, but we've looked at the data that shows a surprisingly large number of people do not make all of their prenatal visits. If we can get the patient to a virtual visit that provides information about weight, blood pressure, and fetal heart tones, that is much more effective than missing the visit altogether." 
As demand for care delivery outside the hospital grows, Kaiser Permanente through Permanente Medicine continues to innovate to expand care options and access for patients.
Note: To listen to the podcast with Dr. Parodi and Dr. Giswold, visit Inside Health Care Mini-Episode 3. To hear the podcast with Dr. Gin and Brenda Jackson, visit Inside Health Care Mini-Episode 1.
Related story: "Kaiser Permanente plans to offer remote blood pressure monitoring for all pregnancies"