Permanente physician leaders discuss Kaiser Permanente Care at Home in The New York Times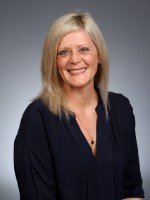 In a recent New York Times Magazine feature, Mary Giswold, MD, chief operating officer of Northwest Permanente, and Arsheeya Mashaw, MD, medical director of Kaiser Permanente Care at Home for the Northwest, shared their experiences about Kaiser Permanente's advanced care at home program in Oregon and southern Washington.
The story, "Your Next Hospital Bed Might Be at Home," highlighted the factors driving the movement toward acute-level services at home, including a shortage of hospital beds during the pandemic's worst surges. The story also pointed to the closure and risk of closure of many hospitals in rural communities. The shortage of hospital beds is likely to grow worse as baby boomers continue to age while hospital construction expenses continue to soar. 
The Times reported that Kaiser Permanente has served more than 2,000 patients in Oregon and Washington. Hospitals need to operate on a large scale like this to offset their investments in such programs. "There is cost to getting these programs off the ground," said Dr. Giswold. To cover expenses, she explains, hospitals need to reach certain economies of scale.
Related story: "Mary Giswold, MD, gives in-depth look at advanced-care-at-home programs in webinar"
As the article highlights, some hospitals aren't always the ideal places to heal. The noise of alarms and beeps of monitors and machinery can disrupt patients' sleep and also cause older patients to become agitated and confused. There is also the risk of hospital-acquired infections.
By contrast, acute care delivered in the home enables physicians and clinicians to extend high-quality, safe, and equitable care to patients where they are most comfortable. And as the story noted, Kaiser Permanente's program serves a broad economic range of patients, including underserved populations, which can help address health disparities. 
During a typical day in the Kaiser Permanente in Northwest program, patients who choose to receive acute care at home may expect a daily video call with their doctor and nurse, an in-person visit from a medic, and wound care from a nurse practitioner. 
The virtual and in-home visits are just part of the 24/7 care provided by the program, which is supported by a technology platform that includes rapid response logistics systems and providers of care in the home, as well as integrated communications, monitoring, and safety system technology. 
Related story: "Stephen Parodi, MD, writes in STAT about how care at home provides promise for patients"
The program brings hospital-equivalent services and supplies into the home and seamlessly coordinates with transitions and follow-up by a patient's primary care team. A patient enrolled in the program may receive in-person visits from physical therapists, occupational therapists, and other trained clinicians for IV therapies, diagnostic tests, and mobile imaging, including X-rays, ultrasound, and echocardiograms.  
Permanente physicians see the greatest demand and potential for this care model with patients who have higher acuity and complex illnesses with recurrent infections such as cellulitis, chronic disease exacerbation, emergency medicine, cancer care, acute level of COVID-19 care, and transfusions. 
To read the full article, visit The New York Times (subscription may be required).