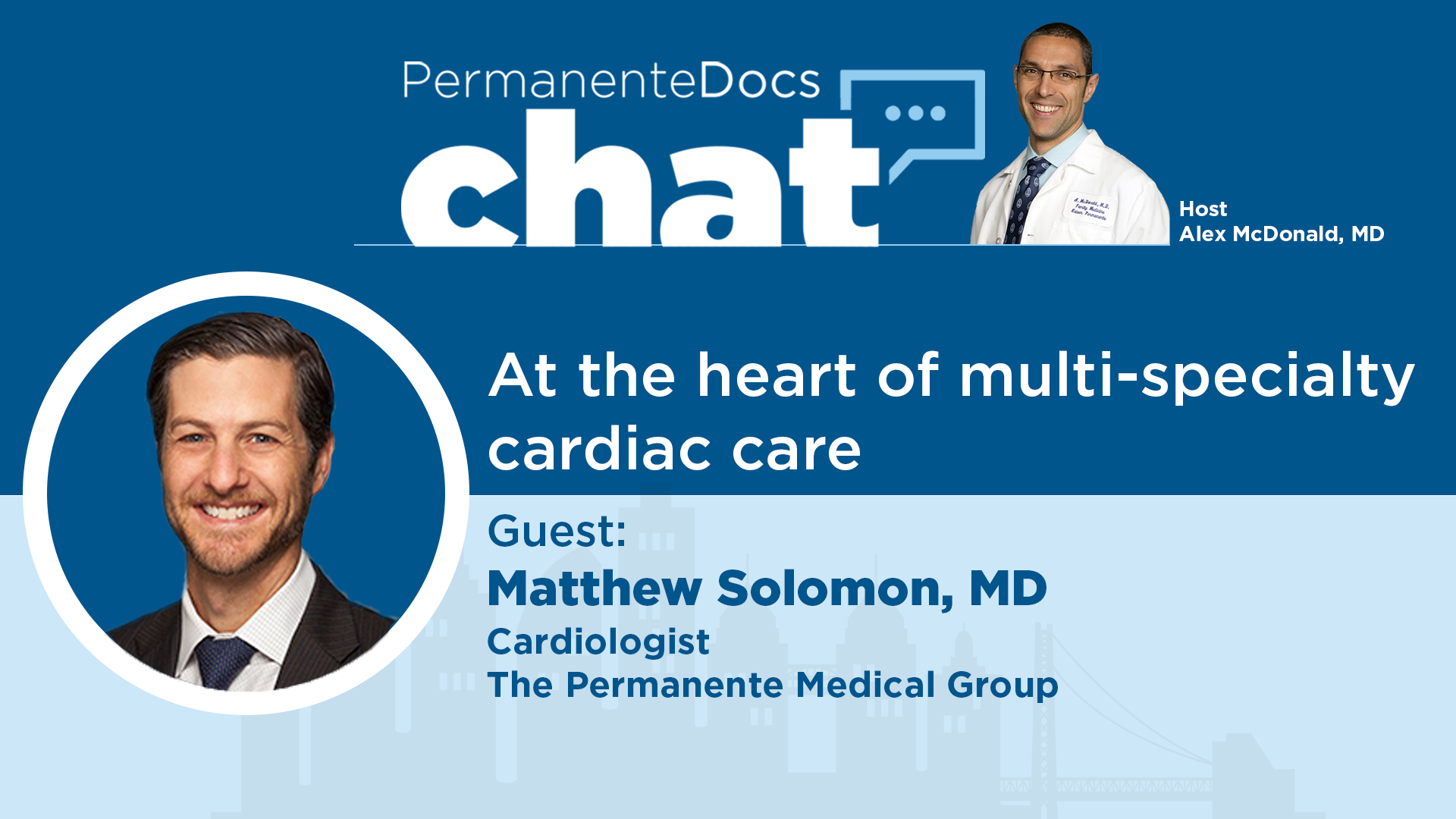 Permanente Docs Chat — At the heart of multi-specialty cardiac care
In helping patients keep their heart healthy, Permanente physicians work together in multi-specialty teams that include cardiologists, cardiac surgeons, and cardiovascular geneticists, to name a few, in an effort to provide the most appropriate care. In this PermanenteDocs Chat, host Alex McDonald, MD, talked with Matthew Solomon, MD, a cardiologist with The Permanente Medical Group who also oversees a population management program for patients with thoracic aortic conditions across Northern California. Watch the replay of the chat to learn more about Dr. Solomon's cardiology-related research and what he often tells patients about maintaining a healthy heart.
Guest
Matthew Solomon, MD, cardiologist, The Permanente Medical Group; and director, Kaiser Permanente Northern California Center for Thoracic Aortic Disease. Dr. Solomon is also a physician-researcher with the Kaiser Permanente Division of Research in Northern California. His research spans the spectrum of cardiovascular disease, including observational studies based on Kaiser Permanente's state-of-the-art electronic health record in the areas of valvular heart disease, coronary artery disease, arrhythmias, and thoracic aortic disease.
Program notes