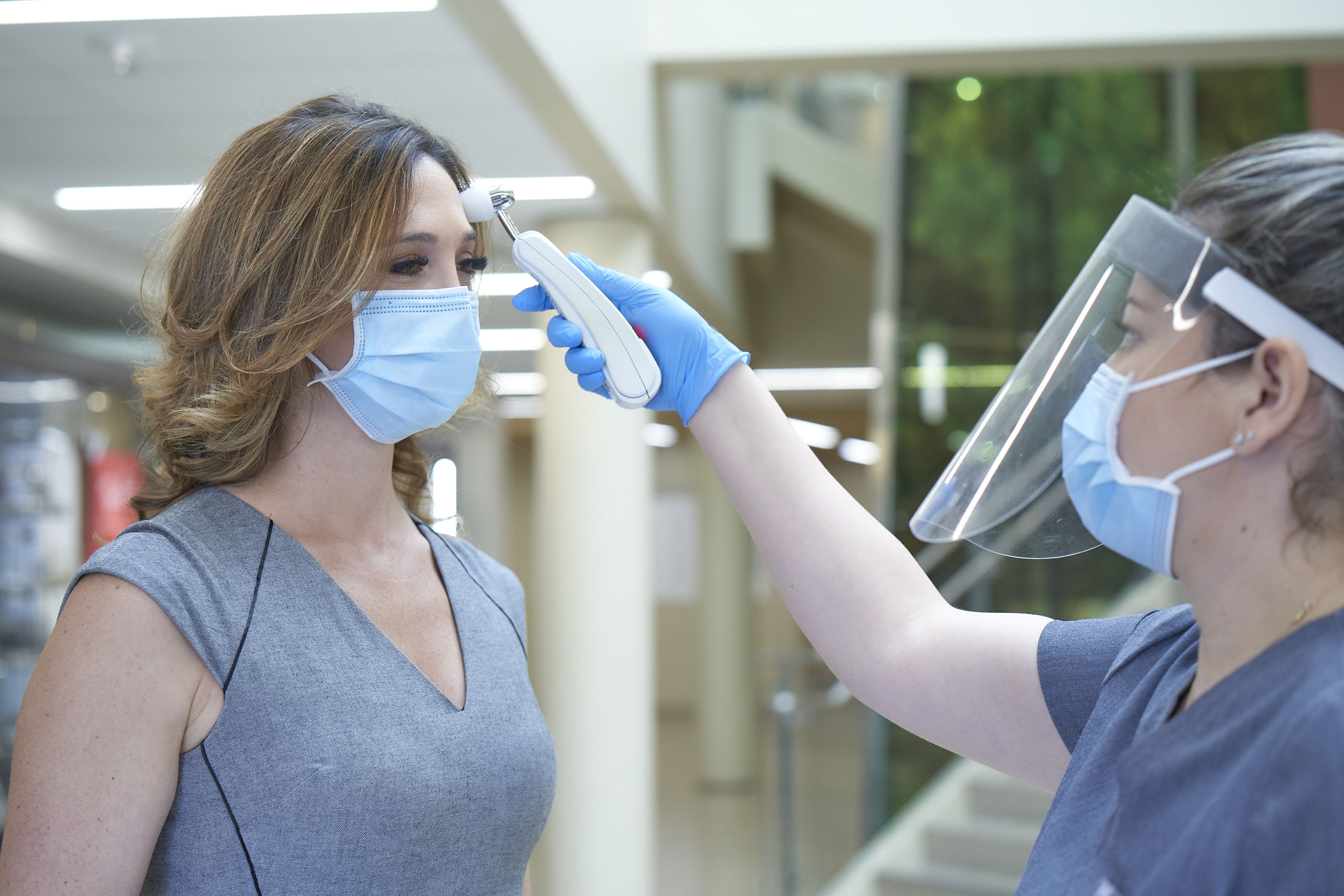 Our hospitals put patient safety first
Kaiser Permanente honors its physicians, nurses, and care teams during National Hospital Week
Hospitals across the country underwent a major transition when the COVID-19 pandemic hit more than a year ago. But while entry signage, patient waiting rooms, and treatment options changed at Kaiser Permanente hospitals, one thing did not: patient safety.
According to 2 recent reports, Kaiser Permanente hospitals are among the country's highest performing for minimizing patient injuries, medical and medication errors, and infections.
In the Leapfrog Group's spring 2021 Hospital Safety Grade report, which analyzed 2019 and 2020 data from nearly 2,700 hospitals in the United States, 31 of Kaiser Permanente's 39 hospitals in California, Oregon, and Hawaii earned the highest possible grade of A. In fact, nearly 80% of all Kaiser Permanente's hospitals received A grades compared to only about one-third of other hospitals nationwide.
Earlier this year, 15 of Kaiser Permanente's 36 hospitals in California were recognized on Cal Hospital Compare's Patient Safety Honor Roll. The Patient Safety Honor Roll evaluated hospital-acquired infections, adverse patient safety events, sepsis management, and patient experience from 2017 to 2019. Kaiser Permanente's 15 hospitals represent only 5% of all California hospitals, but comprised more than 20% of the 73 California hospitals on the honor roll.
During National Hospital Week, May 9 to 15, 2021, Kaiser Permanente honors its dedicated physicians, nurses, and care teams who bring their expertise to work every day to create a culture of quality and safety.
"We're extremely proud of each of our hospital employees, and we recognize the important role they play in protecting the health of and extending a sense of trust to our members," said Andrew Bindman, MD, executive vice president and chief medical officer for Kaiser Foundation Health Plan and Hospitals. "We send our heartfelt thanks to our staff members for the hard work and dedication they demonstrate today and every day."
"National Hospital Week provides an opportunity to acknowledge and thank our highly skilled physicians, nurses, and care teams," said Nancy Gin, MD, executive vice president and chief quality officer for The Permanente Federation, the national umbrella organization for the more than 23,000 physicians who provide care to Kaiser Permanente's nearly 12.5 million members. "Thank you for providing compassionate, innovative, person- and family-centered care that is recognized as among the nation's best and safest."
This originally appeared on the AboutKP site.