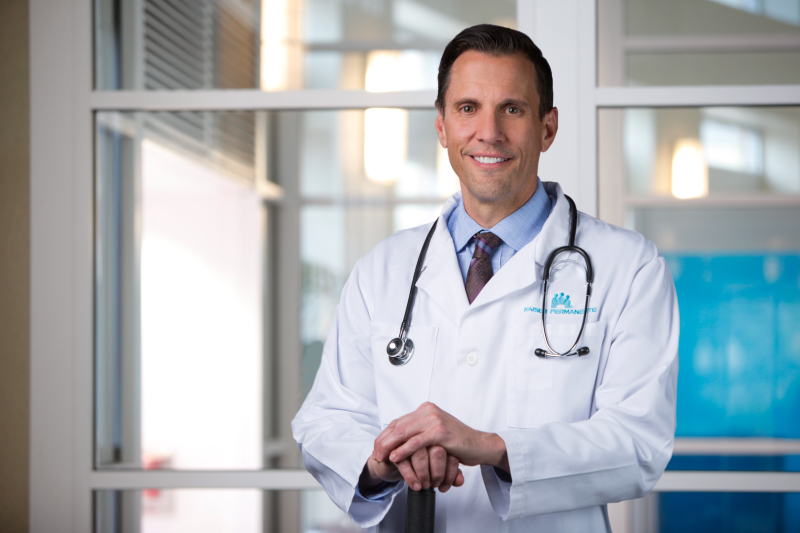 New executive medical director announced in Colorado
Jeff Krawcek, MD, now leads one of the state's largest physician groups
Jeff Krawcek, MD, is president and executive medical director of the Colorado Permanente Medical Group, the physician group providing health care to more than 550,000 Kaiser Permanente members in the state.
Selected by the CPMG board of directors, Dr. Krawcek now leads one of the state's largest physician groups with more than 1,200 physicians representing all medical specialties and major sub-specialties. Dr. Krawcek replaces Margaret Ferguson, MD, who is retiring after serving in this executive position since 2015 and as a pediatrician with Kaiser Permanente since 2004.
In this role, Dr. Krawcek is responsible for ensuring the delivery of high-quality health care to Kaiser Permanente members throughout 30 medical offices along the Front Range. He's also responsible for advancing a culture of innovation, support, and continuous improvement for the CPMG front-line physicians and professional staff, while working in collaboration with Kaiser Foundation Health Plan of Colorado executive leadership.
"It's an honor being selected to lead this group of physicians who work tirelessly caring for the members of Kaiser Permanente in our state," said Dr. Krawcek. "Health care and the needs of patients are constantly evolving in today's world. I look forward to working alongside this physician group, building on the long-standing foundation of medical excellence Kaiser Permanente is known for to improve health outcomes far beyond industry standards and patient expectations."
Dr. Krawcek envisions enabling the physicians of CPMG, a physician-led medical group, to innovate care delivery processes and systems on a personalized level for Kaiser Permanente members.
Dr. Krawcek is also committed to Kaiser Permanente's work advancing equity, inclusion, and diversity in the workplace having spearheaded the revitalization of the CPMG Diversity Council, which focuses on addressing health equity challenges in communities of color, in ways such as physician recruiting, addressing language barriers, and community education. Recently at the Juneteenth Parade, the council provided physician volunteers to sign up community members to receive their COVID-19 vaccination.
For more than 20 years, Dr. Krawcek has been a practicing pediatrician, and he will continue to see patients in his new leadership role. He began practicing medicine in Madison, Wisconsin, where he held multiple operational leadership roles. After moving to Colorado in 2006, he worked as a pediatric hospitalist at 6 hospitals in the Denver-metro area. Dr. Krawcek joined CPMG in 2008 and held several operational roles including vice president of human resources, chief of pediatrics at the Kaiser Permanente Southwest and Ken Caryl medical offices, and interim vice president of primary care and behavioral health.
He earned his medical degree from the Medical College of Wisconsin and holds a Bachelor of Science with majors in biochemistry and molecular biology from the University of Wisconsin. Dr. Krawcek also earned a Master of Business Operational Excellence degree from The Ohio State University.
To find out more about the Colorado Permanente Medical Group physicians who provide care to the members of Kaiser Permanente in Colorado, please visit cpmg.permanente.org.
This is reprinted from the AboutKP site.