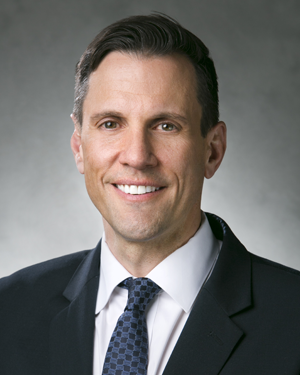 Jeffrey Krawcek, MD, MBOE, SPHR
President and Executive Medical Director
Colorado Permanente Medical Group
Jeffrey Krawcek, MD, MBOE, SPHR, is the president and executive medical director of the Colorado Permanente Medical Group.
Dr. Krawcek believes that a culture of learning and continuous improvement is necessary to achieve success in today's health care market, as well as leveraging frontline physicians and professional staff to lead care delivery and innovation.
Since 2016, Dr. Krawcek has served as CPMG's vice president of People and Communications. In that role he led recruitment and physician selection, compensation and benefits, HR information systems, employee engagement, professional development, employee relations, communications, and equity, inclusion, and diversity.
Dr. Krawcek has been pediatrician for more than 20 years. Prior to joining CPMG, he practiced in Madison, Wisconsin, where he held multiple operational leadership roles. After moving to Colorado in 2006, he worked as a pediatric hospitalist at 6 hospitals in the Denver metropolitan area.
He joined CPMG in 2008 at the Southwest Medical Offices. While continuing to see patients, Dr. Krawcek became CPMG's director of recruiting and subsequently vice president of Human Resources. He has held several operational roles including chief of his department at the Southwest and Ken Caryl medical offices, CPMG interim vice president of Primary Care, and most recently, CPMG interim vice president of Behavioral Health, where he supported the team in quickly adapting to virtual care in a pandemic.
In addition to earning a Master of Business Operational Excellence from The Ohio State University, Dr. Krawcek is a senior professional in human resources. He earned his medical degree from the Medical College of Wisconsin and holds a bachelor of science degree, with majors in biochemistry and molecular biology, from the University of Wisconsin.
Dr. Krawcek integrates a focus on mindfulness and exercise into his daily life. He enjoys spending time with family, friends, and his 2 dogs in the Rocky Mountains, and participating in many of the outdoor activities that Colorado has to offer.