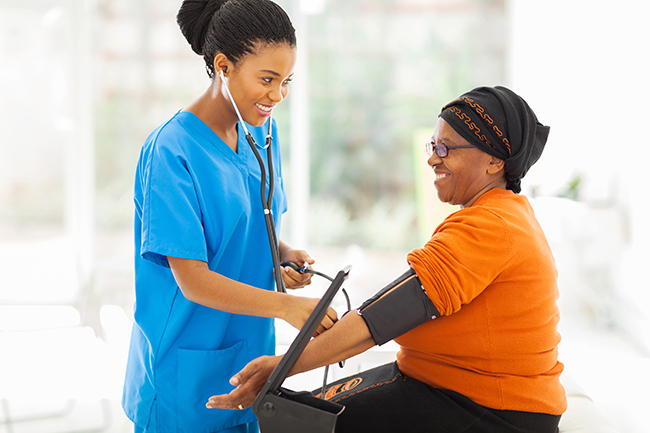 Kaiser Permanente nation's best at controlling high blood pressure
Organization highest performing in dozens of care, treatment measures – NCQA Quality Compass
Kaiser Permanente is in the business of keeping people healthier longer. One of the many ways it does that — better than anyone in the nation — is deliberately focusing on the prevention and treatment of high blood pressure, a disease that can lead to dangerous health conditions such as heart attacks, strokes, and kidney disease.
High blood pressure, or hypertension, is a contributing cause to nearly half a million deaths per year. About 75 million Americans — 1 in 3 — has high blood pressure, but only about half have achieved recommended blood pressure readings, according to the American Heart Association.
Not so for the 12.2 million members at Kaiser Permanente, where for the past two decades the organization has used a multifaceted approach to blood pressure control called the Hypertension Program Improvement Process — an evidence-based regimen that encourages a healthy lifestyle and easily available blood pressure checks by medical assistants, with no co-pay required.
While the national average for hypertension control is 54 percent, according to the Centers for Disease Control and Prevention, at Kaiser Permanente the control rate is 91 percent for Medicare plan members and 83 percent for the commercial plan members.
A tradition of excellence
What started 15 years ago continues today. For the 6th year in a row, Kaiser Permanente is the national leader for high blood pressure control, according to the 2018 National Committee for Quality Assurance Quality Compass® report for commercial health plans.
And for the 5th year in a row, Kaiser Permanente's Medicare plans are the highest performing for high blood pressure control in all the geographic areas — 8 states and Washington, DC — it serves.
"Year after year, our consistent high performance on these important health care measures underscores our dedication to doing what's best for our members," said Patrick Courneya, MD, executive vice president and chief medical officer, Kaiser Foundation Health Plan and Hospitals. "Our members deserve excellent medical care when they are sick, and they expect us to help them stay healthy so they can celebrate more birthdays, graduations, and grandchildren."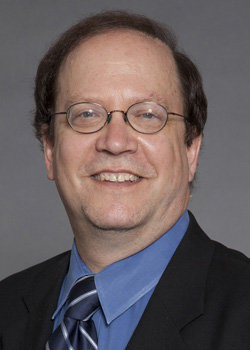 "I am proud of these NCQA results, but it's most important to me to acknowledge the work being done by our compassionate and highly skilled physicians, nurses, clinicians, front-line staff and care teams who are proactive in helping our members stay healthy," said Michael Kanter, MD, executive vice president and chief quality officer, The Permanente Federation, the national organization for the more than 22,000 Permanente physicians who provide care to Kaiser Permanente's members.
Kaiser Permanente's commitment to prevention and early detection and treatment of diseases doesn't stop with hypertension. The organization's commercial health plans were also named highest performing for 29 other measures, including cervical cancer screening; 11 behavioral health measures; and 3 comprehensive diabetes care measures. It is the 10th year in a row that Kaiser Permanente plans were the highest performing among nearly 500 U.S. commercial health plans.
Medicare excellence
And among Kaiser Permanente's older members, the story is the same. Kaiser Permanente's Medicare plans have the nation's highest rates for 14 measures, including, for the 5th year in a row, colorectal cancer screening. No other health plan has more top performers than Kaiser Permanente.
The annual Quality Compass database includes scores from HEDIS, or the Healthcare Effectiveness Data and Information Set, a tool that is used by more than 90 percent of America's health plans to measure performance on important dimensions of care and service, including medication management, maternal care, and treatment of respiratory conditions.
Kaiser Permanente has recently received high marks in several quality performance metrics, including NCQA Health Insurance Plan Ratings 2018-19, which rated Kaiser Permanente Medicare and commercial health plans among the highest in the nation.
In addition, in the Centers for Medicare & Medicaid Services' 2019 Medicare star quality ratings, Kaiser Permanente's operations in the Northern and Southern California, Hawaii, and Mid-Atlantic States regions each received 5 out of 5 stars, the highest overall rating. Kaiser Permanente's Georgia, Colorado, Northwest, and Washington regions earned 4.5 out of 5 stars.
View the complete list of Kaiser Permanente accolades.
Note: The source for data contained in this publication is Quality Compass® 2018 and is used with the permission of the NCQA. Quality Compass 2018 includes certain CAHPS (Consumer Assessment of Healthcare Providers and Systems) data. Any data display, analysis, interpretation or conclusion based on these data is solely that of the authors, and NCQA specifically disclaims responsibility for any such display, analysis, interpretation or conclusion. Quality Compass is a registered trademark of NCQA. CAHPS® is a registered trademark of the Agency for Healthcare Research and Quality.