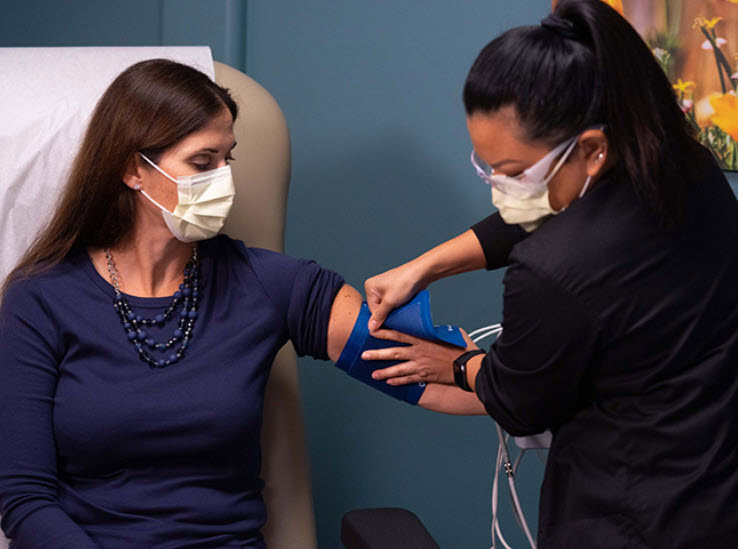 High-quality care is what we provide
Kaiser Permanente recognized among the nation's best in multiple NCQA measures
Kaiser Permanente is again among the highest-rated health plans in the nation, according to the National Committee for Quality Assurance 2021 Health Plan Ratings 2021, for providing expert coordinated care and outstanding service to its members and patients.
In NCQA's 2021 health plan ratings report, released in September 2021, our commercial and Medicare plans are the highest rated (or tied for highest) in every geographic region we serve.
"We are proud of the results from NCQA, but more importantly, we are proud that Kaiser Permanente helps give our members more healthy years by combining top-notch physicians and care teams to address the needs of our patients," said Andrew Bindman, MD, executive vice president and chief medical officer at Kaiser Permanente. "We know that early intervention and access to superb primary and specialty care help our more than 12 million members get well sooner and get back to doing what they love most."
Consistently rated among the best
This year, NCQA rated more than 1,000 health plans, including Medicare, Medicaid, and private (commercial plans), on a scale from 1 to 5 stars, with 5 being the best. Only 17 health plans in the country (less than 2%) received a 5-star rating in 2021 — the highest possible rating — and Kaiser Permanente has 6 of them. For the sixth year in row, KP has more 5-star plans than any health plan in the nation.
No Kaiser Permanente health plan is rated lower than 4 stars.
"These ratings underscore our consistency as one of the finest health care organizations in the country and are a reflection of exceptional work being done by our highly skilled physicians, nurses, clinicians, and front-line staff," said Nancy Gin, MD, executive vice president and chief quality officer for The Permanente Federation, the national umbrella organization for the more than 23,000 physicians who provide care to Kaiser Permanente's members. "Our care teams are dedicated to providing the right care at the right time for the patient."
NCQA ratings are based on a number of measures that assess how each rated plan performs when it comes to treatment, prevention, and patient experience. Learn more about NCQA's ratings and methodology and the other awards and recognition we repeatedly earn for being a great place to get care.