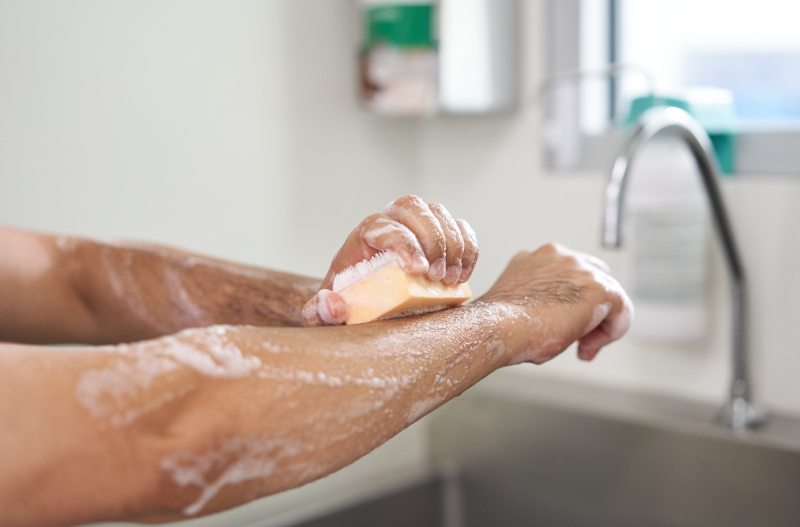 Among the safest hospitals in the nation
29 Kaiser Permanente hospitals received an A grade for patient safety in latest Leapfrog report
Kaiser Permanente hospitals in California, Oregon, and Hawaii consistently rank among the safest at which to receive care, according to the Leapfrog Group's latest Hospital Safety Grade report.
The semiannual report gave A grades, the highest rating possible, to 29 Kaiser Permanente hospitals. While nearly three-quarters of Kaiser Permanente's hospitals are rated A, only about one-third of the nation's 2,600 hospitals that participated in the study received an A grade.
"The health and safety of our employees, patients, and members is, and always will be, our top priority," said Andrew Bindman, MD, executive vice president and chief medical officer for Kaiser Foundation Health Plan and Hospitals. "We rely on research and data to identify and incorporate scientifically proven and evidence-based recommendations that ensure safety for all patients, both in the course of our normal operations and during the COVID-19 pandemic. Our consistently high rankings for safety are a testament to this commitment, and to the tireless dedication of our care teams and the staff and employees supporting them."
The Hospital Safety Grade report uses hospital performance data collected by national health care organizations, including the Centers for Disease Control and Prevention and the U.S. Department of Health and Human Services. Grades are calculated based on more than 2 dozen publicly available measures related to patient care, medication errors, and infection prevention. The grades are released as a free resource to help patients and their families make informed health care decisions.
"During this time when all of health care is challenged by a pandemic, we're proud to be among the nation's leaders for providing the safest care," said Nancy Gin, MD, FACP, executive vice president and chief quality officer for The Permanente Federation, the national umbrella organization for the more than 23,000 physicians who provide care to Kaiser Permanente's more than 12.4 million members. "A hospital is more than the walls, equipment, and beds in a building. This recognition acknowledges the dedicated work of our world-class physicians, clinicians, nurses, and staff whose expertise, commitment, and professionalism drive exceptional quality outcomes."
For more information and a complete list of the hospital safety grades, visit Leapfrog.
This is reprinted from the AboutKP site.