Vivian Reyes, MD, discusses the origins of Kaiser Permanente's care-at-home programs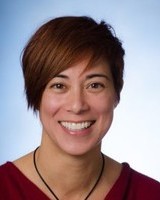 In her recent presentation at mHealth Intelligence's 2nd Annual Remote Patient Monitoring Virtual Summit, Vivian Reyes, MD, FACEP, talked about the many factors that led Kaiser Permanente to deliver hospital-level care in patients' homes. She also discussed the need to pass legislation supporting the creation of an advanced care-at-home delivery model at the Center for Medicare & Medicaid Innovation.
"The volume of patients that required acute care was growing, and even with that population, patients were older, they were sicker, and their conditions more complex," Dr. Reyes said during the presentation titled "How RPM Can Propel Providers Into a New Era of Connected Care." "Back in 2018 when we were looking at this, our hospitals were already capacity constrained."
The organization also recognized that new technologies, such as remote patient monitoring, "allow us some opportunities that we hadn't had in the past," said Dr. Reyes, who is national physician lead for the Kaiser Permanente Care at Home program.
For example, Kaiser Permanente members who have diabetes, high blood pressure, or congestive heart failure can participate in remote patient monitoring programs, which link state-of-the-art technology with a care team. Patients receive Bluetooth-enabled tools such as a scale, a pulse oximeter, and a blood pressure cuff that securely sends health information to their care team. The care team can track patient progress and follow up with customized recommendations.
Related story: "Permanente physician leaders share how technology helps heal health care disparities"
Patients admitted to the Kaiser Permanente Care at Home program receive similar tools. In addition, artificial intelligence helps identify whether the patient might deteriorate within several hours. In such cases, a care team member is deployed to the patient's house to determine whether the patient can receive further treatment at home by receiving, for example, intravenous fluid because their blood pressure has dropped a little. They can also determine whether the patient needs to be transported to a hospital or an emergency department.
Kaiser Permanente decided to admit patients to the program who had clear diagnoses that lent themselves to at-home care, such as those with cellulitis, pneumonia, and congestive heart failure. "COVID was also a big one, since we started this program during the pandemic," said Dr. Reyes, who also serves as regional medical director of Strategic Hospital Initiatives for The Permanente Medical Group.
Another reason for the shift to delivering care services at home were internal findings showing that patients don't like staying in hospitals because they often cannot sleep or do not like the food. In addition, "on-demand services were going crazy," Dr. Reyes said. "You could get a package the same day, you could get a shared ride service at your doorstep within minutes, and patients were expecting the same on-demand services through technology within health care, so we recognized a need to deliver on that."
The key now is to create stability for such programs and expand access to hospital-level care at home while also addressing social determinants of health. Kaiser Permanente is among at least 18 organizations advocating for bipartisan legislation to extend current acute care-at-home flexibilities during and beyond the COVID-19 public health emergency. That extension will allow time to evaluate existing programs and to create an advanced care-at-home delivery model at the Center for Medicare & Medicaid Innovation that is accessible, safe, high-quality, equitable, and innovative.
"We will always have brick-and-mortar hospitals, but I think this is another avenue of care that has so many benefits to patients," Dr. Reyes said. "I think this is truly the hospital of the future."
Note: View the entire presentation at Xtelligent Healthcare Media's 2nd Annual Remote Patient Monitoring Virtual Summit (registration required).