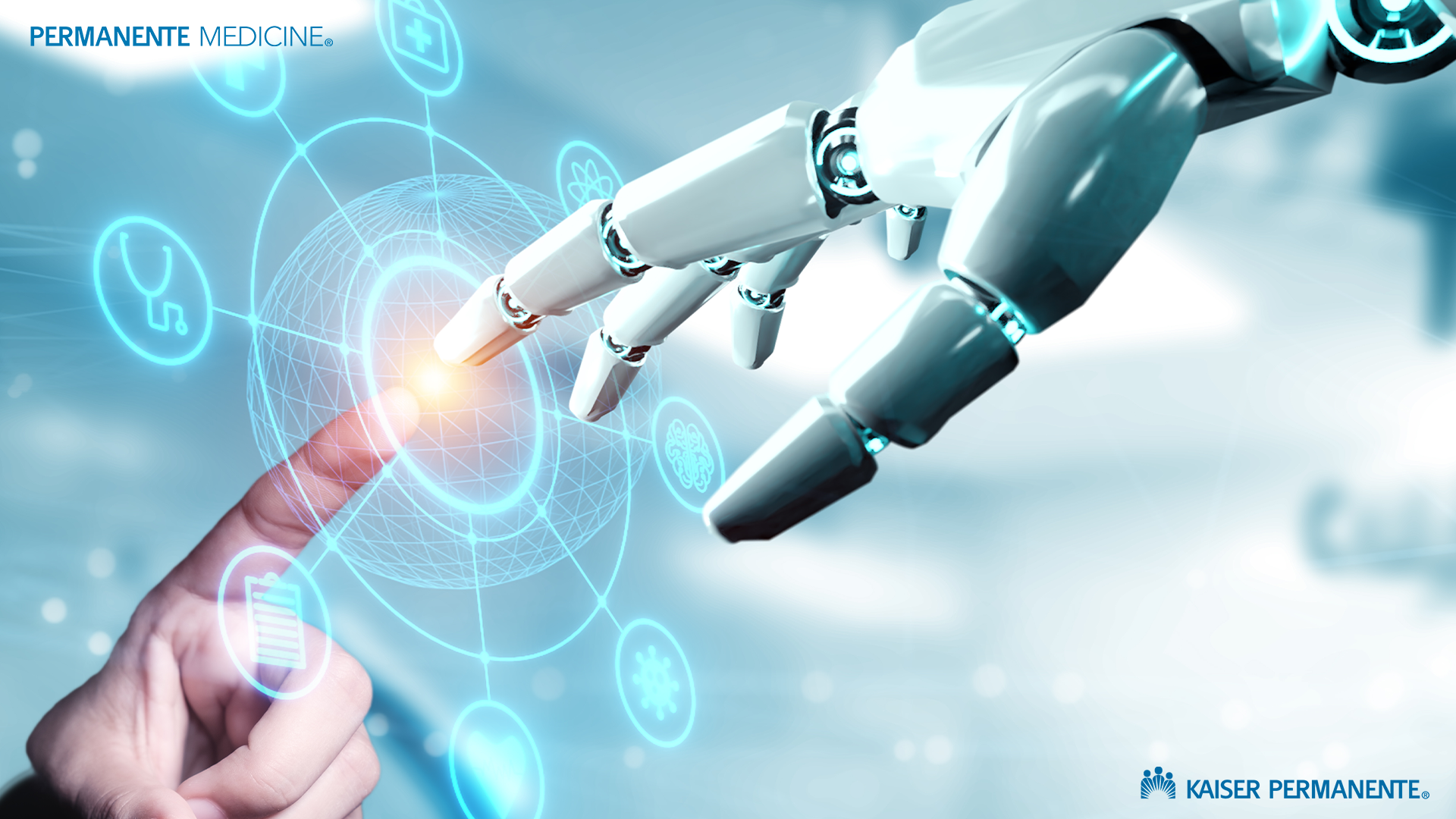 AIM-HI program commits $3 million to fund health systems demonstrating real-world AI and machine learning capabilities to improve patient health.
AI innovation and its potential to transform care delivery is the focus of a recent Permanente Live webinar featuring physician leaders from across the country.
A group of physicians, including Vincent Liu, MD, MS, research scientist at Kaiser Permanente Division of Research in Northern California, recently published a roadmap for the responsible use of machine-learning-based interventions.