Shanon Makekau, MD, Helps Shed Light on Health Issues Linked to Disrupted Sleep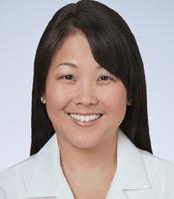 Disrupted sleep can be a sign of a health problem, suggests a recent article in Reader's Digest. The article quotes several sleep experts, including Shanon Makekau, MD, a physician with the Hawaii Permanente Medical Group and chief of Pulmonology and Sleep at Kaiser Permanente Moanalua Medical Center.
Dr. Makekau discusses several symptoms linked to disrupted sleep, including respiratory problems such as snoring, gasping for air, and interrupted breathing. Dr. Makekau notes that these symptoms might be linked to sleep apnea and can cause daytime sleepiness, a sore or dry throat, morning headaches, depression, and memory trouble.
She recommends that if you find yourself with the above symptoms, it's important to see a doctor as soon as possible since the condition can leave you more susceptible to weight gain, heart disease, and type 2 diabetes. In the article, Dr. Makekau also offers several tips to improve your "sleep hygiene," such as addressing stress by setting a timer before bedtime to shutdown electronic screen time, or doing stress-reducing exercises before bed such as yoga or meditation.
To learn more tips, read the complete story at the Reader's Digest website.