SCPMG Leads Trend of C-suite Officer to Promote Physician Wellness
Chief wellness officers aren't necessarily a new position at most companies, but it is relatively new among health care organizations. Southern California Permanente Medical Group (SCPMG), however, was one of the first to appoint a chief physician wellness officer six years ago, and its efforts were featured in a HealthcareDIVE article.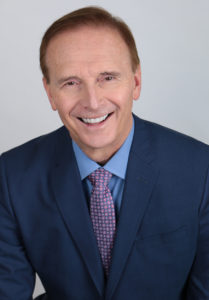 The article, "Hospitals look inward, add C-suite officer to boost staff wellness," talks to several industry leaders, including Edward Ellison, MD, SCPMG's executive medical director and chairman of the board. He explained how an internal survey of SCPMG physicians demonstrated the need for a physician leader focused on bringing improvement. Dr. Ellison appointed Dawn Clark, MD, as SCPMG's first chief physician wellness officer.
"You have to take a very holistic approach," the article quotes Dr. Ellison regarding how organizations are addressing the growing physician burnout crisis in the country. "It starts with culture, but it's also about the practical, tactical time in your day. It's about reducing the hassle factor and some of the bureaucracy of systems, and it's about personal care and resilience and connecting people so that they don't feel isolated."
Since appointing Dr. Clark and launching several wellness programs, services, and resources, SCPMG has seen major improvement in physician feedback on its internal surveys today.