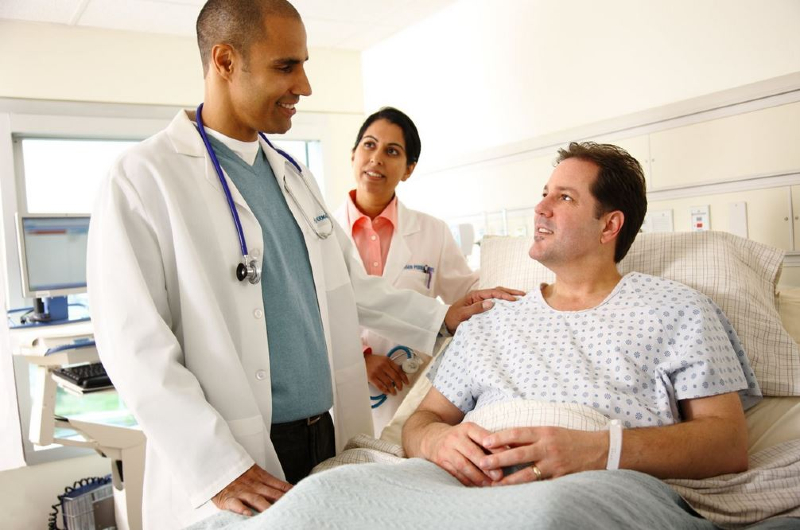 Putting the special in specialty care at Kaiser Permanente
A large multispecialty medical group provides distinct care advantages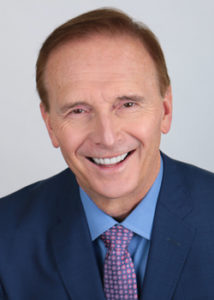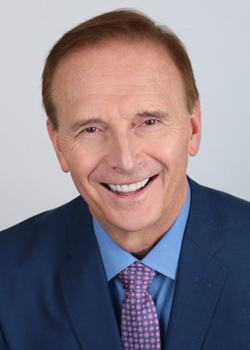 Permanente Medicine is committed to practicing evidence-based high quality, inclusive, ethical, and equitable medical care for each and every Kaiser Permanente member. A key benefit of having one of the largest multispecialty medical groups in the country is that we are truly connected when delivering our unique brand of care.
In Southern California, we have more than 7,000 talented physicians working together across 115 specialties with one goal in mind – helping our members achieve and maintain their best health. While interconnectivity can be complicated, it also offers tremendous opportunity. We think of it in terms of industry-leading prevention, patient-centered care, effective and life-saving treatment for the most complex conditions, and dynamic innovation. When we see that 15 of our hospitals have been designated as "high performing" by U.S. News & World Report – a designation based on 25 specialties, procedures, and common conditions to assess hospital performance and only awarded to the top 10% of hospitals nationwide – we know our approach is working.
When research and multispecialty care meet
Preventive care such as screenings, immunizations, patient education, and engaged interventions have always been a core part of what we do at Kaiser Permanente. Why is this so important? Because keeping people healthy keeps them living more productive, more fulfilling lives. Take hypertension as an example: high blood pressure is often referred to as the "silent killer" because it increases the risk of heart disease and stroke – often with no warning signs or symptoms.
Our researchers examined the electronic health records of more than 1 million Kaiser Permanente Southern California patients in our ongoing efforts to address the impacts of hypertension and improve the cardiovascular health of our members and the communities we serve. They found that expanding blood pressure screenings beyond primary care settings to include specialty care settings identified more patients with hypertension. Our specialists are actively involved to ensure this condition doesn't go undiagnosed, meaning it can be better controlled and managed, so the risk for heart disease and stroke – two of the leading causes of death in America – goes down.
Bringing multidisciplinary teams together
When someone does need care or treatment, we are unwavering in our pursuit to find newer and better ways to support our patients' total health. Looking at our Transgender Care Program, in a retrospective study conducted by our Southern California Department of Research & Evaluation, we found that transgender and gender-nonconforming youth had 3 to 13 times the mental health issues of their cisgender counterparts; that's why behavioral health has been a core component of this program since it was established in 2011. Today, the program involves Internal and Family Medicine, Endocrinology, Pediatrics, Gynecology, Social Medicine, Speech Therapy, Dermatology, Plastic Surgery, Urology, and a dedicated team of gender-affirming surgeons. The evolution of this program will be ongoing and illustrates the power of colleagues from different specialties coming together to provide integrated, multidisciplinary, comprehensive care. Just as important as the science and multidisciplinary approach is that our care is equitable, sensitive, respectful, and compassionate. We've provided education and sensitivity training to 2,500 physicians and staff to increase their level of understanding and the quality of care transgender patients receive. We continue to share this training broadly across Southern California.
A serious situation mobilizes a dedicated team
We bring these same philosophies of connectivity, compassion, innovation, and evidence-based medicine to complex diagnoses, illnesses, and medical events. A difficult diagnosis or health situation is not the end, it's often just the beginning of a journey that mobilizes our specialists and primary care physicians to create treatment plans tailored to specific individual needs – from caring for a premature newborn weighing less than 2 lbs. to helping a member newly diagnosed with cancer to a patient recovering from a serious heart attack.
Just as important as the science and multidisciplinary approach is that our care is equitable, sensitive, respectful, and compassionate.
Once our members' recovery moves beyond the acute care setting, the journey continues. Our care teams stay connected with them. In the case of cardiac issues, today our members can take part in our home-based cardiac rehabilitation program where they use a wearable smart device to remind them when it's time to engage in physical activity and measure that activity; monitor important physiologic metrics; alert them when it's time to take their medication and then discuss the results via coaching calls with nursing case managers to keep them moving in the right direction. Our dedication to continuous improvement and innovation keeps us seeking solutions to help ensure patients with even the most complex health issues are able to achieve their best outcomes.
Caring beyond the walls of medicine
Just as we think holistically about our patients when they are in our care, we're doing our part to help keep people healthy wherever they live, work, and play. We know that studies have shown that medical care, in general, contributes 10% to 20% of a patient's outcomes, while factors such as social determinants of health (individual behaviors, socioeconomic factors, and environmental factors) along with genetics make up the remaining 80% to 90%. Rather than see that as a challenge, we recognize a tremendous opportunity. We're using predictive modeling, creating social needs assessments and screenings, connecting researchers with care managers, and partnering with nonprofits and other organizations that are already in the communities we serve. In the near future, we'll be able to refer members who have a social determinant need to appropriate community resources as easily as we order tests and fill prescriptions using our electronic health record. When fully implemented, this latest innovation has the potential to positively impact millions of lives.
As we strive to be the answer to health, health care, and wellness in America, we continue to look for ways to be even more connected and interdependent – and we know it's just as important to share our approach, findings, and best practices broadly. We want to share and we want to learn so we can all continuously improve, helping more people achieve their best health. It's an honor and sacred duty to actively leverage our size and interconnectedness to collect and review data, implement preventative measures, and ultimately save lives across the spectrum of health issues and acuity. It's what makes Kaiser Permanente a truly special place to practice medicine.
Edward Ellison, MD, is executive medical director and chairman of the board, Southern California Permanente Medical Group; chairman and CEO, The Southeast Permanente Medical Group; and co-CEO, The Permanente Federation. He also serves on the board of the Kaiser Permanente Bernard J. Tyson School of Medicine. This post originally appeared on LinkedIn.