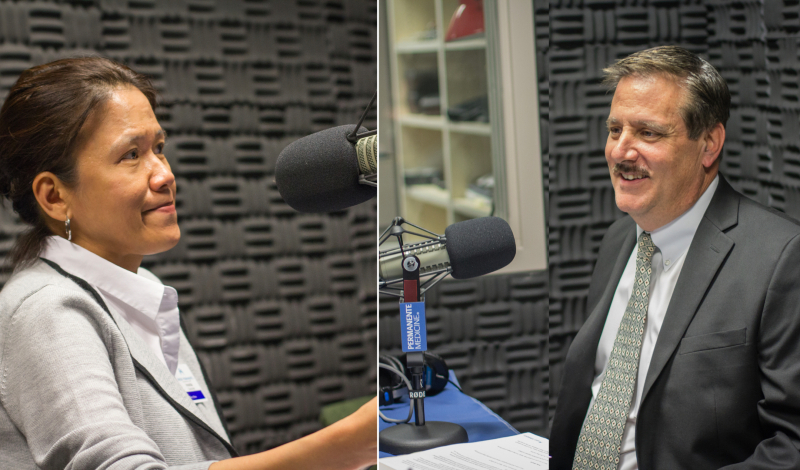 Podcast: The role of the physician voice with Imelda Dacones, MD
Northwest Permanente CEO discusses how doctors can lend their voices to important social issues
In this special bonus episode of the Permanente Medicine Podcast with Chris Grant, we go to our archives for an interview with Imelda Dacones, MD, president and CEO of Northwest Permanente, which was taped prior to the COVID-19 pandemic. In a wide-ranging interview, Dr. Dacones delves into her journey to becoming a physician leader and key areas of public interest where doctors can add their voices to the debate.
Podcast host Grant, executive vice president and chief operating officer of The Permanente Federation, talks with friend and colleague Dr. Dacones on topics ranging from how organizations can take a more active stance on health and social issues to the importance of educating future clinical leaders on promoting equity, inclusion, and diversity. She also looks ahead and makes predictions about the future of medicine.
Listen to the podcast above, watch on YouTube, or download it on iTunes. Connect with Dr. Dacones on Twitter at @ImeldaDaconesMD and Grant at @cmgrant.