Physician Well-being: A Critical Missing Link in Medical Education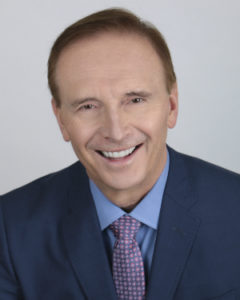 At the Southern California Permanente Medical Group (SCPMG), the physician-led care delivery system that partners exclusively with Kaiser Foundation Health Plan and Hospitals in Southern California, we are committed to helping solve physician burnout and see this as a critical aspect of transforming health care in America.
Practicing medicine today is far more demanding and multifaceted than when I began my practice in 1984 as a family physician at Kaiser Permanente. Medicine has made remarkable progress in technology and outcomes, but advances have come with a price for physicians. Doctors are experiencing greater stress due to a myriad of causes: Long hours, loss of autonomy, complex and often inefficient systems, and additional time-intensive responsibilities such as maintaining electronic medical records, diagnostic coding, regulatory compliance and administrative duties. This stress is compounded by personal attributes of self-sacrifice, hyper-accountability, perfectionism, challenges with boundary setting, and equating asking for help as weakness. Altogether, this too often leads to poor work-life integration and burnout for physicians. In their noble calling to take the best possible care of their patients, many physicians put their own well-being at risk.
Physician Burnout on the Rise
Physician burnout in the United States is rising at an alarming rate. A survey by the Mayo Clinic revealed that from 2011 to 2014, physicians experiencing at least one symptom of burnout rose from 46 percent to 54 percent – a much greater level than in other professions. Of those surveyed, 39 percent experienced depression, increasing the risk of suicide.
At SCPMG, I have made physician wellness a key focus of our vision to help transform health and health care in America. I began by asking our physicians how they viewed our culture of health. The initial results were not encouraging. This led to my appointing a Physician Chief Wellness Officer. In four short years, Dawn Clark, MD, has helped lead the creation of a robust physician wellness program that provides support, knowledge, and tools to help physicians better manage their busy lives and embrace their own health and resilience. Second Victim Syndrome (the burden providers feel after an adverse patient outcome) and peer-to-peer support groups have been formed and provide emotional support to colleagues.
For physicians, asking for help when we are stressed is counter to what we have been taught, consciously or otherwise.
However, this is just one part of the equation. Leaders in health care must take ownership for the creation of a wellness culture that supports physician health along with the design of efficient systems and workflows that maximize a physician's unique contributions to patient care. Bureaucracy and inefficiency in care delivery systems must be addressed. Some of the systemic changes we've made since our program began include workflow redesigns that off-load clerical work from physicians, help physicians manage email volume through support staff, and train doctors on using our electronic medical records system with greater ease and efficiency. We also have worked to increase availability of alternate and flexible schedules to better meet the needs of physician work-life integration.
As a result of this work, a recent survey of our physician colleagues indicates significant improvements in how doctors view our wellness culture since the initial survey three years ago. Physician ratings of key workplace "culture of health" measures improved by a range of 11 percent to 23 percent. Although we are making progress, there is more work to be done.
For Many, Burnout Begins in Medical School
Part of the solution to achieving greater physician wellness and resilience lies in influencing the medical culture in America further upstream – in medical school. For physicians, asking for help when we are stressed is counter to what we have been taught, consciously or otherwise: That to be a good physician, we must be superhuman, self-sacrificing care providers, able to work long hours while putting our patients' needs before our own.
A study published in Academic Medicine in 2014 concluded that students entering medical school have better mental health indicators than age-similar college graduates in the general population. However, by graduation, the mental health, resilience, and optimism of medical students have declined. Anyone who has attended medical school understands some of the contributing factors: long hours spent studying volumes of information; the unrealistic pressure to be perfect; the emotional impact of dealing with death and dying; a fear to admit that one may need help with mental health issues; inadequate boundary setting; and feelings of isolation.
Recognizing and addressing causes of burnout can potentially alleviate depression and prevent suicide, not only in medical school but throughout one's career. To do so will require providing students with emotional resilience tools that they can use throughout medical school and beyond, making it safe to talk about their struggles and ensuring that effective mental health resources are available when needed.
A Different Kind of Medical School
Kaiser Permanente is planning a national school of medicine in Pasadena, Calif., with a curriculum that will incorporate new ways of training doctors. It is our intention to establish a learning environment and curriculum that supports, teaches, and models well-being and resilience – skills and techniques that students can employ throughout their careers as physicians.
Our physician-led school will embrace a holistic approach not only toward curriculum development and mentoring, but in helping students achieve resilience and a healthy lifestyle in body, mind, and spirit. We have designed the new facility to include space for socialization, a rooftop meditation area, a yoga garden and a fitness center, so the school will be a convenient place to practice what we teach. A demonstration kitchen on campus will be a place for students to learn about nutrition, and how to prepare their own healthy meals. The curriculum will emphasize the importance of sleep and encourage students to find a personal exercise regimen to promote fitness and reduce stress. They will learn that it's okay to ask for help and be connected to mental health resources.
Physician wellness is essential if we are to have healthy patients and an effective health care system in America.
Connecting students to their purpose will also be key. As a school that reflects Kaiser Permanente's values of diversity, inclusion, health equity, and community health, our students will be connected to the meaning of what they do through aligned curriculum and experience, engaging with patients and the communities we serve. We will teach students change management and how to work effectively within systems of care – to be both leader and effective team member – so as physicians they can be agents of change in improving the care delivery systems in which they practice.
Most importantly, our intent is to create a culture that declares that physician wellness matters. In fact, physician wellness is essential if we are to have healthy patients and an effective health care system in America. Burnout and poor physician wellness can negatively affect quality of care, patient satisfaction, medical errors, and malpractice risk, as well as turnover of staff and early physician retirement. We need strong and resilient physicians to lead the needed transformation of health and health care in our country.
Finding Solutions
This past April, the Kaiser Permanente School of Medicine invited medical students, medical educators, and leaders from across the country to brainstorm about how to shift the paradigm of medical education towards supporting and sustaining greater levels of well-being and resilience for students. The convening began with a tour and dinner at the Association of American Medical Colleges (AAMC). Several members of the AAMC attended and participated in the conference, including the president and CEO of the AAMC, Darrell G. Kirch, MD.
I was honored to give the keynote address and participate in the ensuing discussions. I began my talk by asking the audience a somber question: "How many of you were aware of a fellow student committing suicide in medical school?" Sadly, about half the room, including me, raised our hands.
The mood became more optimistic throughout our conference as we brainstormed a list of root causes and declared a commitment to find solutions for mitigating burnout in medical school and beyond. We ended the day with a sense of hope and renewed purpose, and yet we were aware that this is just the beginning. I invite all who see themselves as stakeholders in creating both the culture and structure that fosters greater physician resilience and well-being to join our continuing conversation to solve for physician burnout in our country.
Edward M. Ellison, MD, is executive medical director and chairman of the board, Southern California Permanente Medical Group; chairman of the board and CEO, The Southeast Permanente Medical Group; board member, Kaiser Permanente School of Medicine; and co-CEO, The Permanente Federation, LLC.