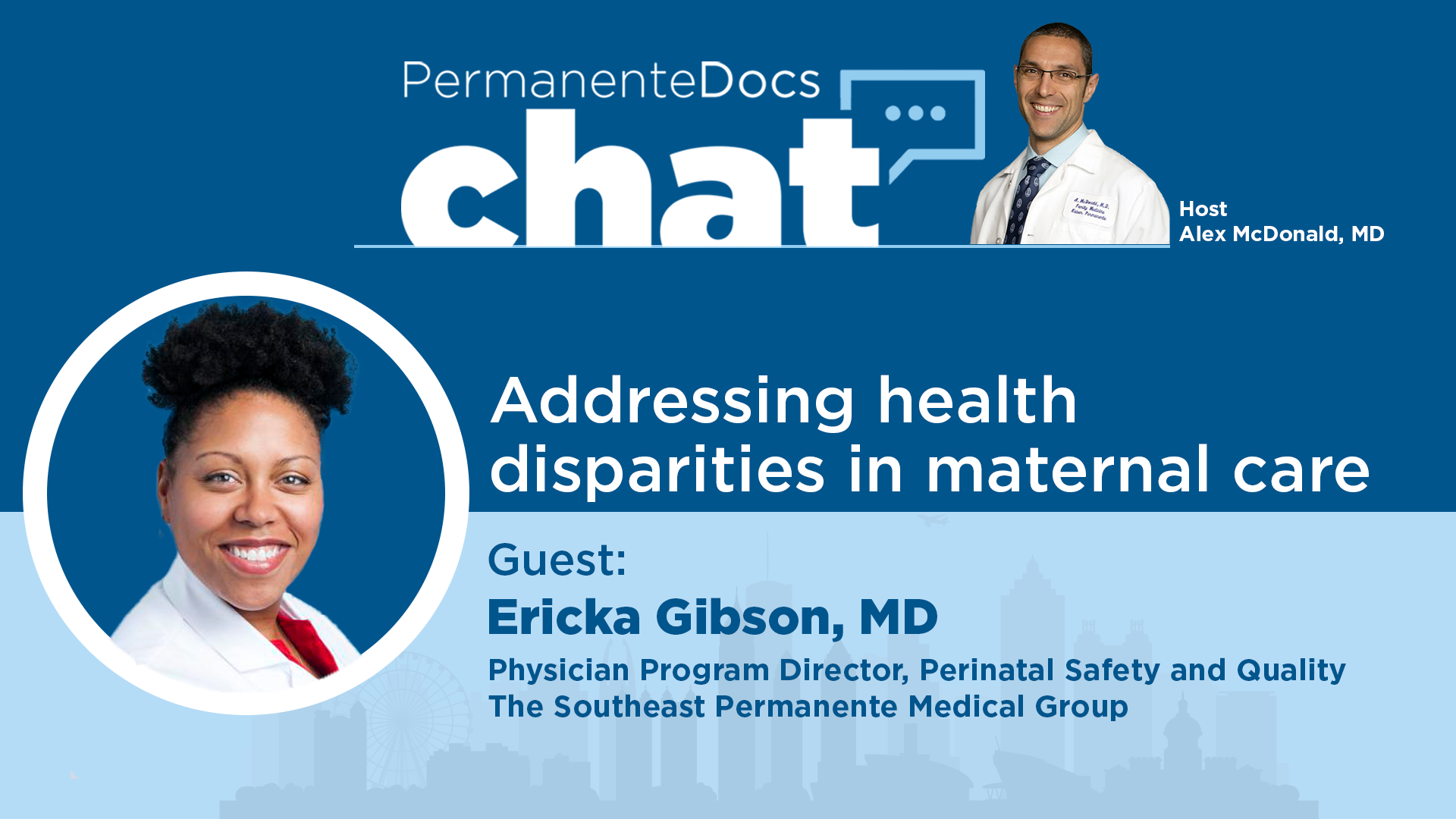 April 10, 2023: PermanenteDocs Chat on addressing health disparities in maternal care
The Black maternal mortality rate in this country remains a significant public health problem. According to the Centers for Disease Control and Prevention, Black women are 3 times more likely to die from pregnancy-related causes than white women. As part of Black Maternal Health Week, this upcoming PermanenteDocs Chat looks at an innovative maternal care program developed by Permanente physicians and leaders at Kaiser Permanente in Georgia to provide comprehensive, patient-centered care for pregnant patients that addresses risk factors such as hypertension among Black pregnant women. Join host Alex McDonald, MD, as he discusses this topic with Ericka Gibson, MD, with The Southeast Permanente Medical Group in Georgia on April 10, 2023, Monday, at 11:30 a.m. PT/2:30 p.m. ET.
Guest
Ericka Gibson, MD, MPH, obstetrician-gynecologist and physician program director, Perinatal Safety and Quality, The Southeast Permanente Medical Group.
By registering to attend, you can join the Zoom recording and watch the 20-minute chat live to ask questions.