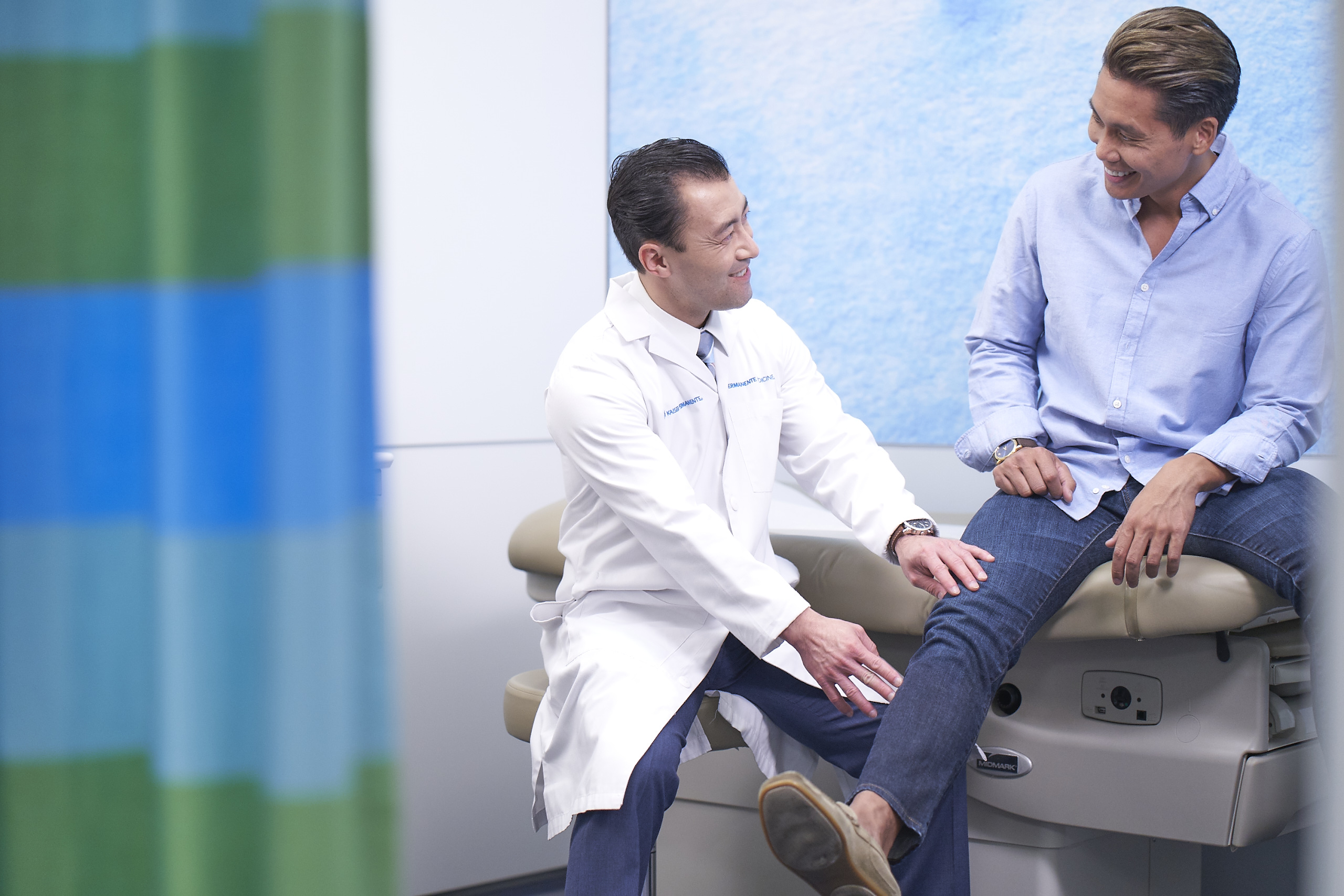 Permanente physicians lead charge to reduce overnight stays after joint replacement
NEJM Catalyst reports 62% of Kaiser Permanente knee and hip surgery patients now go home the same day
By Janet Byron
The Permanente Federation
An initiative led by Permanente physicians dramatically increased the number of patients at Kaiser Permanente going home safely on the same day of knee or hip replacement surgery, according to an article published today in NEJM Catalyst: Innovations in Care Delivery.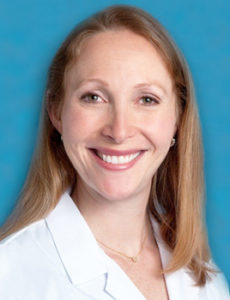 "Permanente physicians led the charge and completely transformed the culture of quality in orthopedic surgery," says Kate E. Koplan, MD, clinical leader of Kaiser Permanente's National Total Joint Replacement Initiative and the article's lead author.
At Kaiser Permanente, the proportion of joint-replacement patients who avoided an overnight hospital stay without any increased risk of complications went from 7.2% in 2016 to 62% in 2019, the NEJM Catalyst article reports. Nationally, only about 5% of people who have a joint replaced go home the same day.
Dr. Koplan and the article's co-authors expect higher adoption of this program by patients and clinical teams in coming years. "We believe that the proportion of same-day discharges will get even higher as people seek to limit their potential exposure to COVID-19," Dr. Koplan says.
Quality initiative to provide consistent care
Joint replacement is one of the most common elective procedures in the United States, with more than a million hip and knee joints replaced annually. At Kaiser Permanente, about 350 orthopedic surgeons perform 20,000 such procedures across all 8 geographical regions every year.
We care about all 4 elements: population health, patient satisfaction, provider experience, and affordability.

— Kate Koplan, MD, clinical lead, National Total Joint Replacement Initiative
Kaiser Permanente with the Permanente Medical Groups launched the National Total Joint Replacement Initiative in 2015. It's 1 of 6 clinical quality initiatives aimed at ensuring patients have consistent care experiences across the organization, promoting the spread of evidence-based medicine, and providing enhanced value for members and care teams. The quality initiative described in the NEJM Catalyst article empowered surgeons and care teams to apply best practices for enhanced recovery after surgery (ERAS) to total joint replacement.
Dr. Koplan, an internist and associate medical director for Quality and Patient Safety for The Southeast Permanente Medical Group, says the ultimate goal of the initiative was the Quadruple Aim of health care delivery. "We care about all 4 elements: population health, patient satisfaction, provider experience, and affordability."
The NEJM Catalyst article lays out how Permanente physicians led the drive toward achieving all 4 aims for knee and hip replacement. Key elements of the quality initiative included:
Focusing on physician leadership.
Defining clear, achievable aims.
Giving ownership to surgical teams.
Creating a comprehensive playbook and communications plan.
Being patient, as it takes 2 to 4 years to spread a national quality initiative.
"Leadership at all levels was essential," Dr. Koplan and colleagues wrote. "National leaders identified the goal, regional chiefs led the charge, and local surgeons and perioperative teams took ownership of the process and outcomes of change."
Satisfaction from same-day discharge
Patients and surgeons reported more satisfaction and better experiences with same-day discharge, the article notes.
"We asked 3,000 total joint replacement patients about their experiences with going home the same day and found that people who didn't stay overnight were more satisfied than those who had longer stays," Dr. Koplan says. "We also surveyed our surgeons, and 80% felt that the quality initiative had improved the joint replacement program and that they were satisfied with their practice."
The authors also note that best practices from the National Total Joint Replacement Initiative will be highly applicable in other health care delivery settings. "We're eager to use our experience to … apply our learnings from spreading a high-priority national quality initiative to future quality programs."
In addition to Dr. Koplan, co-authors of the NEJM Catalyst article were senior author Ronald A. Navarro, MD, and Elizabeth W. Paxton, PhD, Southern California Permanente Medical Group; Jim Bellows and Margaret C. Wang, PhD, Kaiser Permanente Care Management Institute; Violeta Rabrenovich, MHA, and Jeff Convissar, MD, The Permanente Federation; and Cristopher D. Grimsrud, MD, The Permanente Medical Group.