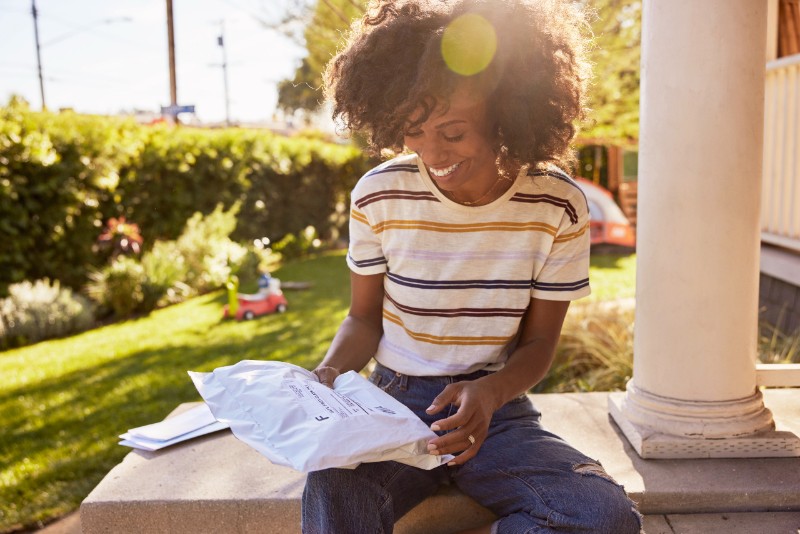 HPV home-testing research supports better cervical cancer prevention and screening
Permanente physician-researcher says HPV home-testing plus vaccination could someday eliminate a common cancer
By Janet Byron
The Permanente Federation
Over the past few decades, a sea change has been underway in screening for cervical cancer.
An antiviral vaccine for the human papillomavirus, or HPV — the virus that causes virtually all cervical cancers — became available in 2006, and in 2018 the U.S. Preventive Services Task Force recommended primary screening for HPV as an alternative or adjunct to the standard Pap test.
Investigators with the Kaiser Permanente Washington Health Research Institute, in partnership with Permanente physician-researchers, are at the vanguard of the next transformative technology to screen and prevent cervical cancer: home-testing for HPV.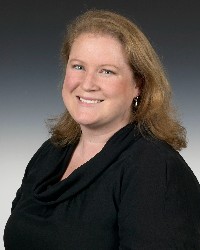 Angela J. Sparks, MD, family physician with Washington Permanente Medical Group, says that coupling the HPV vaccine with screening could make it possible to someday prevent all cervical cancers.
"There is a 'medical moon shot' that we could be going for, which is to eliminate cervical cancer in our population," says Dr. Sparks, who serves as medical director of Clinical Knowledge Development and Support for Kaiser Permanente Washington and a co-investigator on follow-up studies on home testing.
The HOME study (Home-based Options to Make cervical cancer screening Easy), led by Diana Buist, PhD, found that mailing home-testing kits to people who were overdue for cervical cancer screening resulted in a 50% increase in screening compared with offering standard care — a pelvic exam in the doctor's office with an HPV and/or Pap test, which finds abnormal cervical cells under a microscope.
Dr. Sparks's follow-up study is called STEP (Self-Testing Options in the Era of Primary HPV Screening for Cervical Cancer Trial). The Kaiser Permanente study, which is funded by the National Cancer Institute and in collaboration with the Universities of Washington and Texas, is evaluating the effectiveness of home-based HPV testing kits as they relate to improving the uptake of cervical cancer screening and to costs.
During Cervical Cancer Awareness Month, Dr. Sparks discusses how research spearheaded by Kaiser Permanente could help make cervical cancer screening with accurate, easy HPV testing at home a reality in coming years.
Why do we need to make it easier for people to be screened for cervical cancer?
With HPV testing and the vaccine, we can now discuss the possibility of actually eliminating cervical cancer. That is incredible considering that not long ago this disease was killing people in our country at an alarming rate.
If COVID has taught us anything, it's that office-based screening is limited in terms of its ability to reach entire populations and that if we tie everything to a visit, we are going to miss people.
COVID has also helped us to understand the importance of antiviral vaccination and home-testing for HPV. The fact that we have a cancer prevention vaccine is one of those quiet miracles that hasn't really gotten sung in the way that it needs to. But if we are going to eliminate cervical cancer from our patients' lives, we need to do both vaccines well, and screening and detection well.
How does the STEP study build on the HOME study?
The HOME study taught us that home-testing is an option that, first, is acceptable to patients; second, can be used successfully and safely by patients; and third, is effective and increases population screening rates in the hardest-to-reach individuals — those who are underscreened or at highest risk for cervical cancer. It was a win-win all around.
STEP takes it to another level. Between the 2 trials, the U.S. Preventive Services Task Force changed cervical cancer screening recommendations to reflect current knowledge about evolving technology to identify HPV. It did not specify that the HPV screening had to be clinician-collected, so we could offer the home-testing kit and still provide adequate cervical cancer screening to low-risk patients.
The STEP trial is looking at different strategies for providing home testing, specifically whether directly mailing a kit versus giving our members the opportunity to request a kit results in better screening uptake and improved patient experience; and the comparison group receives an educational mailing. We are trying to learn how much improvement in screening you get with each of those different patient experiences.
Why is it important for physicians such as yourself to engage in this work?
We've seen throughout the COVID pandemic that regardless of what you hear in the media, the trusted voice in health care is the personal physician. Having physicians who truly believe that the vaccine plus screening equals no more cervical cancer, will really help people get into new ways of thinking about the screening procedure.
One of the dreams of Permanente Medicine is that we can have personalized medicine — medicine that knows, respects, and guides each person. If physicians are learning and talking about HPV testing in a way that feels hopeful and safe, by emphasizing the safety and the benefits, it's going to be an easier transition.
What have we learned from home screening for other conditions that can be applied to screening for cervical cancer?
We've learned that our patients know themselves and they're aware of their own bodies. We need to trust that they can do fairly simple home tests, such as a COVID nasal swab, a pregnancy test, or stool-based screening for colon cancer. A home HPV test isn't much different than that, plus it is something that improves health equity. It allows us to make the front door open to everyone who wants to be screened in a way that's comfortable for them.