Mental Health and Wellness Lead Don Mordecai, MD, Shares Ways for Single Fathers to Achieve Well-being
It is no doubt that being a single parent creates challenges that are not as prominent in two-parent households—from balancing child care and work, maintaining social relationships outside the home, and managing the emotional toll that can exist from being the sole caregiver and provider. Recent research from The Lancet Public Health suggested that the challenges and stressors experienced by single fathers in particular may lead to significantly higher mortality rates compared to their female single-parent counterparts as well as fathers in two-parent households.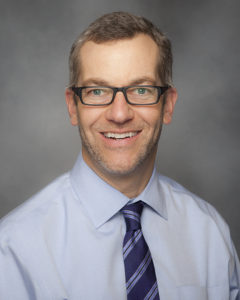 U.S. News and World Report highlighted this research in a recent report, providing expert advice for single fathers looking to improve their health and odds at a longer life. Don Mordecai, MD, Kaiser Permanente's national leader for mental health and wellness, was among the experts quoted in the article.
Dr. Mordecai suggested, for example, that people adopt a pet to help reduce feelings of loneliness and to encourage physical activity. While walking the dog is incredibly beneficial, Dr. Mordecai also recommended fathers join recreational team sports as a way to maintain their health and develop relationships with others.
Additionally, he said in the article that volunteering helps to improve mood and sense of purpose. "You'll probably find that by helping people, they'll appreciate just the little bit you give of your time, and it will help you feel less lonely or depressed and good about yourself," Mordecai said.
To read the complete story, visit the U.S. News & World Report website.