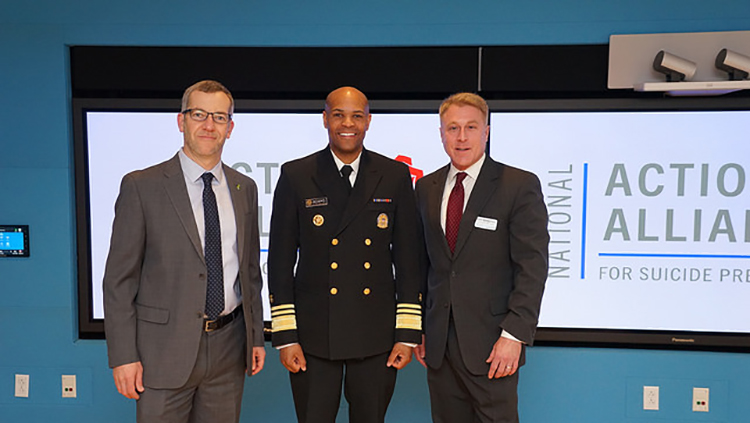 Mental health and wellness: fulfilling the total health experience
Don Mordecai, MD, on mental resilience, stigma, and total health
By Carly Marker
The Permanente Federation
Kaiser Permanente prioritizes every patient's total health experience and seeks to provide appropriate treatment for both body and mind.
Recognizing the need for a focus on mental health and addiction and recovery, the organization selected Don Mordecai, MD, in 2016 to serve as the national leader for Mental Health and Wellness. As an experienced Permanente physician and executive who has spent years working to improve access and quality of mental health and addiction care for Kaiser Permanente members, Dr. Mordecai was a natural fit.
Originally from New England, Dr. Mordecai moved west to attend medical school at Stanford University, where he also completed his residency and fellowship training in general and child and adolescent psychiatry. His mother was a psychologist, who inspired in him an interest in how people make sense of the world and find meaning in their lives. His father, a businessman, inspired him to broaden his understanding of how organizations work. While he also considered the fields of pediatrics and neurology, he ultimately decided that child and adolescent psychiatry best combined his various interests.
After 5 years as chief of Psychiatry at the Kaiser Permanente San Jose Medical Center, he served as regional chair of Mental Health and Addiction Medicine until 2017. In addition to his current national leadership role, he also serves as lead physician for government affairs for The Permanente Medical Group, the physician group that provides exclusive care to Kaiser Permanente members in Northern California.
Keeping the patient at the center
Dr. Mordecai and his team, which includes Cosette Taillac, LCSW, director of strategy for National Mental Health and Wellness, have developed an approach to transforming mental health and wellness. Their model is based on Kaiser Permanente's many strengths – keeping the patient, member, and customer at the center of the care experience.
The approach is also based on continuous learning and improvement in four key areas:
Exceptional care delivery
Effective partnerships
Technology and innovation
A focus on wellness
To address exceptional care delivery, Dr. Mordecai and his team had to align leaders across the eight Kaiser Permanente regions around key care delivery priorities. A rigorous decision-making process with this group led to the selection of three operational priorities: access, feedback informed care, and suicide prevention.
"We realized that all regions have many competing care delivery priorities," Taillac says, "and therefore wanted to identify a few universal priorities that we could work on together."
Tracking measurements of care
A crucial first step to providing exceptional care to patients and members is allowing for appropriate access to evidence-based mental health and addiction and recovery services in their preferred setting. For example, patients can choose primary or specialty care as well as telehealth or in-person office visits, depending on what is most appropriate and convenient for their needs.
"Feedback informed care" refers to bringing measurement-based care to mental health and addiction and recovery services by collecting and analyzing patient outcomes in real time. The data and analysis are made available to the clinician and patient during the visit so they know whether the patient is "on track" and improving, or "off track," which suggests that a change in treatment approach is warranted.
We are moving 'upstream' and are deploying prevention and early intervention strategies that help our members develop mental resilience.
Dr. Mordecai compares this to how a physician might treat hypertension. "You measure blood pressure to determine whether an intervention is needed," he says, "and then treat accordingly, regularly re-measuring to identify areas where adjustments may be necessary. You can use this same approach in mental health and addiction care. The act of measuring alone has been shown to improve outcomes, but the real benefit comes when the measurements are analyzed and the results are used by the clinician to guide treatment to a target."
Suicide prevention is another key priority for the operational leaders. While self-harm attempts were previously considered unpredictable, recent research has demonstrated that taking certain steps can help prevent people from trying to harm themselves.
These steps may include:
Asking about thoughts of self-harm
Doing a careful risk assessment when someone endorses being at risk
Making a safety plan with the patient that includes "lethal means restriction," such as making sure guns are kept safely away from the patient
In addition, there are promising technological advances that may one day help identify people at risk for self-harm, even when there is little indication of risk in their medical record or in what they tell their clinician.
Moving upstream: a model for success
Because of Kaiser Permanente's capabilities as an integrated system, Dr. Mordecai advocates that the organization forges strong relationships with research institutions, advocacy groups, and community-based organizations to reduce stigma and advance the work of mental health and wellness beyond Kaiser Permanente's clinic and hospital walls.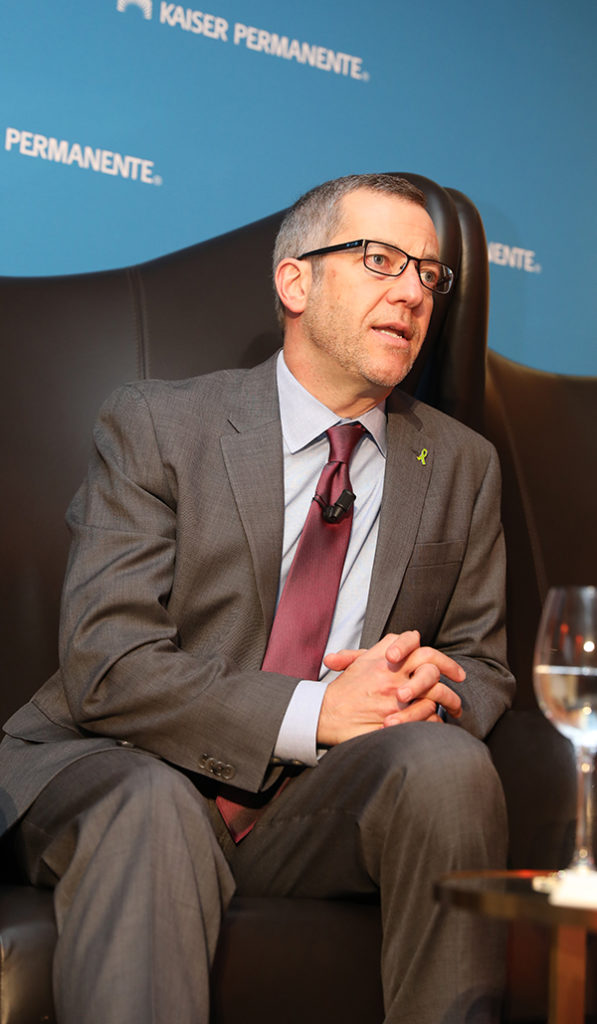 "We are moving 'upstream' and are deploying prevention and early intervention strategies that help our members develop mental resilience," he says. "Through community interventions and partnerships, we are reducing the stigma that prevents people from seeking care."
One program developed to reduce stigma is Kaiser Permanente's "Find Your Words" public health awareness campaign. This national campaign is designed to reduce stigma around depression so people feel more comfortable talking openly about or seeking help regarding mental health and wellness issues, whether from a doctor or a friend. The spots for this campaign have been shown all over the country, not just in areas served by Kaiser Permanente, and the first spot even showed in the Atlanta market during the 2017 Super Bowl.
Dr. Mordecai says he's motivated to come into work every day because of the potential he sees in making Kaiser Permanente a national leader in mental health and addiction care. "We live in a country where 1 in 5 people have a mental health condition at any given time, yet only about half of those people get any care and far fewer get the kind of evidence-based care that Permanente Medicine can provide," he explains.
While there is much work to do, he is confident that Kaiser Permanente will continue to build upon a great foundation of evidence-based mental health and addiction care that will play a critical role in the organization's success and improving the lives of patients.