Margaret Ferguson, MD, Writes in Modern Healthcare on Three Keys to Physician Leadership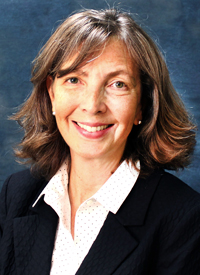 Margaret Ferguson, MD, MBA, president and executive medical director of the Colorado Permanente Medical Group, writes a guest commentary in Modern Healthcare on the importance of mentorship, training, and empowerment in developing physician leaders.
In the commentary "Empowered physician leadership essential to drive healthcare transformation," Dr. Ferguson addresses female physicians and the importance of being seen as doctors first. "We need to arrive at the point where gender, ethnicity, and individual differences do not distinguish a type of leader," she writes, "rather it's the qualities and the results of the leader's work that matters most."
Dr. Ferguson also notes the importance of leadership development programs, offered along with maintenance of professional certification classes, in order for health care organizations to demonstrate a commitment to physician leadership.